I received product and compensation from Adams™ Flea & Tick as part of a sponsored program. All opinions are my own.
I am SO itchy that I can't stand it.
Just one thought of a flea, and my skin starts to crawl, my nails scrape across my skin, and I begin scratching…so, I can't even BEGIN to imagine what it feels like for a dog or cat. Luckily, this year…we WON'T be finding out.
How can I be so sure?
This year I'm being pro-active. While we've been pretty lucky, it seems that those horrible bugs find their way onto Clem every couple of years. This is DEFINITELY not going to be one of them. In South Florida, the warm weather is here pretty much year round, which means we have to be on the lookout for fleas and ticks 365 days each year.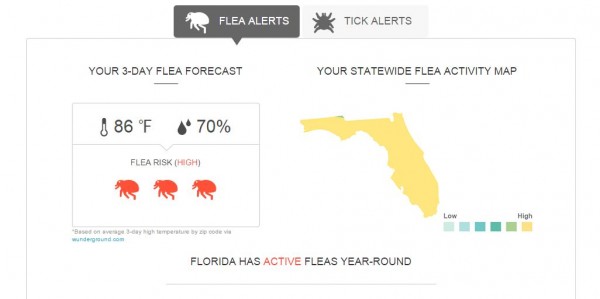 The Plan – get THEM before they get me
This year there'll be NO NEED TO HIDE from those fleas…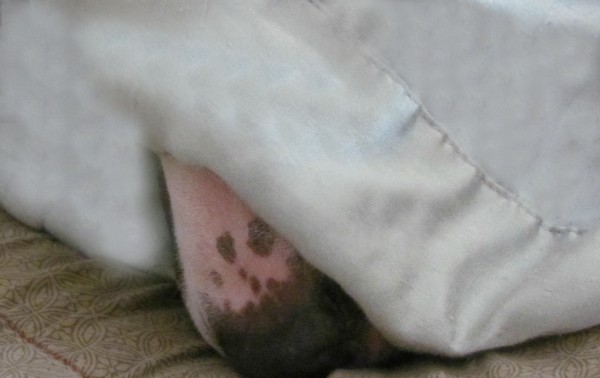 I'm fully stocked and ready to take them on from outside the house to inside the mansion. With preventative treatments for Clem, to the "just in case" a flea gets through my fortress, I'm armed and ready.
"DID YOU KNOW? Nearly 75 percent of U.S. pet households report at least one flea and tick infestation each year though outbreaks can be prevented with proper care. (Kelton Flea & Tick Study, 2013)"
Protect
Since the smartest way to protect pets from pests is treating pets, home and yard before a flea and tick outbreak occurs I've begun by using Adams™ for Dogs Flea & Tick Spot On® with Free applicator on Clem. The free applicator that comes with the product when you buy it at WalMart, makes it easy (and he doesn't seem to mind my doing this at all).
Since I only have to treat Clem once a month, this beats treating him AFTER THE FACT. Plus, he knows that once I put the Adams™ for Dogs Flea & Tick Spot On® on his back (once at the collar, one at mid-point and a third near the base of his tail) he gets a treat.
Touch & Go – it's that easy. When I used to use the tube directly on him, I felt like I wasn't getting all of the liquid onto his skin. It was a bit messy, and frankly when he saw it coming…he wasn't thrilled. Now with the tip that's slightly higher in the applicator, I know that I'm not going to waste any of the protection (I used to drip it on me, the floor, etc.).
Saves money – Since Adams™ for Dogs Flea & Tick Spot On® is over the counter, it costs less than most of the Vet brands.
Surround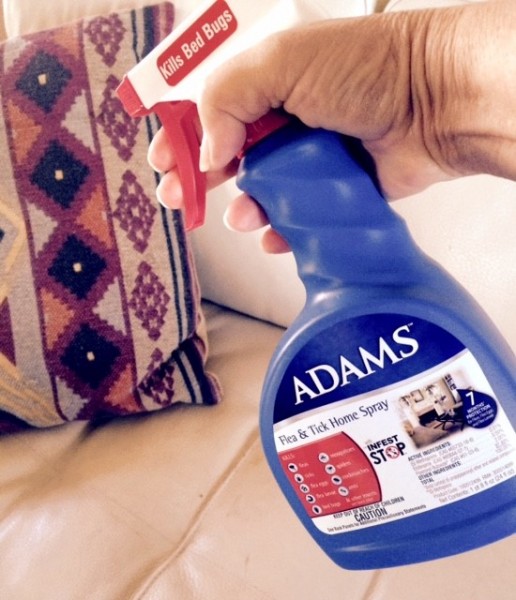 The mansion needs a barrier and thankfully I'm able to provide one with Adams™ Yard Spray. It's like making a flea-free mote around your home. It's my once a month double-duty guard since it also attacks ticks, mosquitoes, and ants and also stops bugs in my lawn, trees & shrubs, roses & flowers, and flower gardens.
Just in case I also give an interior spray with Adams™ Flea & Tick Home Spray. I have it on hand in case those pesky critters make their way INTO the mansion, but I also use it as a preventative, since it kills fleas, ticks, cockroaches, ants, spiders, mosquitoes and even bed bugs. It starts killing in 5 minutes and offers up to 7 months of protection.
Treat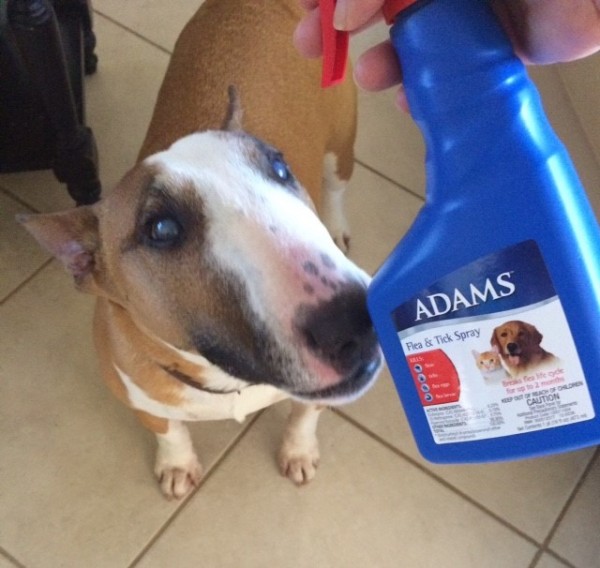 With the best laid plans in place, you HOPE that it won't happen, but what if you're visiting a friend's home & THEY have fleas? One hops on to you and VOILA, you're mansion gets infested. I make sure that with my Adams™ Flea & Tick Home Spray I'm prepared to knock them out BEFORE they become an issue.
Clem is my FIRST concern, since he is our fur-baby (yes, even at 10 he's our puppy-baby). While he HATES getting a bath, he likes being sprayed with the hose, so I use Adams™ Flea & Tick Cleansing Shampoo out on the patio to kill any fleas, ticks, and lice that have made a home on my four-legged friend. Since it prevents flea eggs from hatching for 30 days, I don't have to drive him crazy with repeated shampooing…just one wet, lather and rinse & he's good to go.
I have Adams™ Flea & Tick Control Products ready to take care of any flea or tick problem, and I can get them at WalMart and other stores (even via my Vet's online ordering system).
Want to know when it's flea season in YOUR neck of the woods? Enter the Adams Start Smart/Stay Smart sweepstakes and get free flea & tick outbreak alerts from Adams™ Brand. You'll get a heads up about local weather changes and the related threat of flea and tick outbreaks in your zip code (Fleas and ticks become widespread when temperatures are above 70°F).
So stay prepared for flea and tick control by comprehensively treating your pets, home and yard regularly to eliminate the pests as well as their hidden eggs and larvae.
Learn more about Adams™ Flea & Tick Control Products at: AdamsFleaControl.com. Don't forget to enter the Adams Start Smart, Stay Smart sweepstakes!!! You could win a $2500 Gift Card (see http://www.adamsfleacontrol.com/startsmart/official-rules for complete details). 
This is a sponsored post written by me on behalf of Adams™ Flea & Tick Control Products.
Infest Stop, and the Adams blue bottle are trademarks of Farnam Companies, Inc. Spot On is a registered trademark of Wellmark International. All other trademarks are the property of their respective owners.