My bucket list has always included Italy.
I don't know if it's because that's the neighborhood I grew up with, the food that I found comfort in, or the culture that is so open and warm that attracts me, but it has had eluded me for a very long time.  So when I finally stepped off of the deck of the Costa Luminosa in Savona, Italy I felt like I had finally arrived.
Of course, my head was filled with visions of Sophia Loren in a classic dress and all of her beauty, and while I do NOT by any means look like her, I was able to channel a little of the Italian beauty in my beautiful Megan style dress reminiscent of Sophia Loren in the 1940's sent to me by Karina Dresses.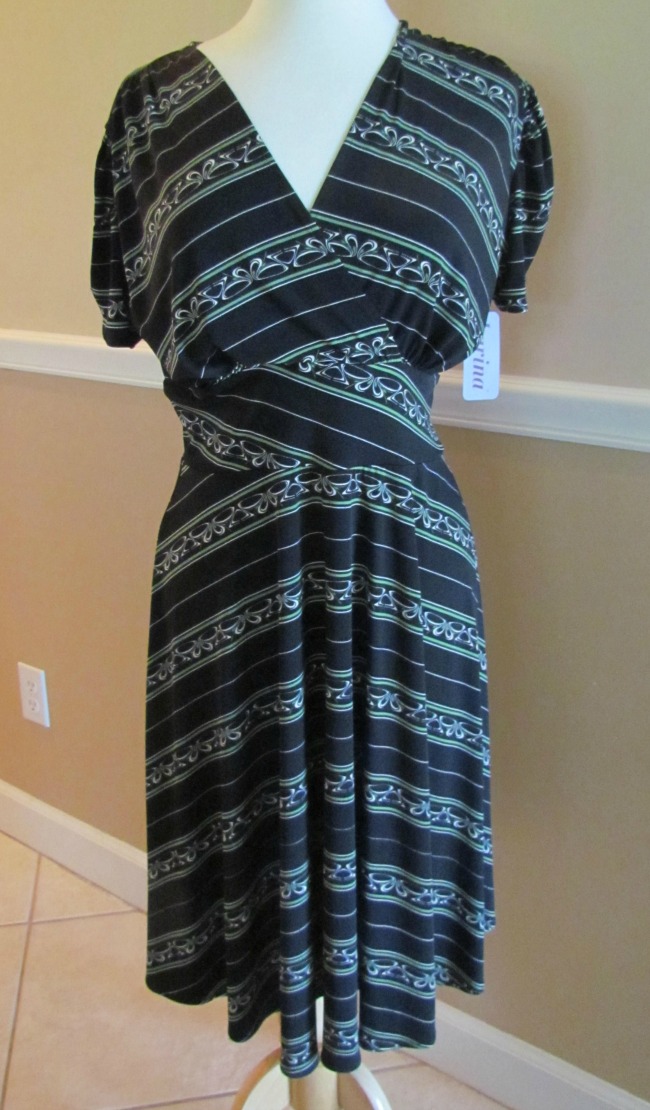 The day was overcast and most of the shops were closed as we pulled into port at an unusual hour, but that didn't dampen my mood any as we found a FABULOUS restaurant and I indulged. Thankfully the Megan has a lot of give, because I think I put on 10 pounds in one sitting.

I've since worn this dress MANY times as the classic look and fit are so timeless. Living in South Florida, the short flowing sleeve is perfect for the hot sticky days, yet look quite business-like when paired with a simple blazer (for cooler weather).
One of my favorite things about ALL of the dresses by Karina is their timeless femininity. They never just hang in my closet waiting for an occasion or a destination. I wear them EVERYWHERE!
How did you do?
Did you choose the Megan dress for Savona?
For more about Karina Dresses
Find out more about the PERFECT dress for you at Karina Dresses – don't forget to sign up for their newsletter!
THE WINNER OF THE KARINA DRESS HAS BEEN CONTACTED! 
CHECK OUT KARINA DRESSES SPRING COLLECTION – and get 20% off with code: SPRING20 and channel your inner Sophia.
I received my cruising wardrobe from Karina Dresses to facilitate these posts. All opinions are strictly my own.