Alzheimer's disease is an irreversible, progressive brain disorder that gradually destroys memory and thinking skills, and eventually, the ability to carry out the simplest tasks. Understanding the stages of Alzheimer's is key to helping those affected cope with the disease and its progression. In this article, we will explore Alzheimer's disease's stages, from the early signs and symptoms to the more severe decline of the disease. Keep reading to learn more about Alzheimer's disease and its progression.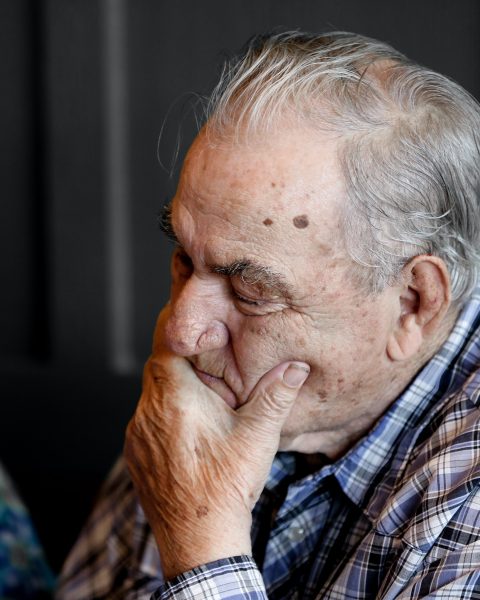 Early Signs and Symptoms of Alzheimer's Disease
Alzheimer's disease is a type of dementia that affects memory, thinking, and behavior. While the disease develops differently in each person, there are some early signs and symptoms that may indicate the onset of Alzheimer's disease. One of the earliest signs is often memory loss, particularly of recent events and information. Forgetting important dates, names, or places can be a warning sign, as can relying more heavily on memory aids or family members to remember important information.
Other early signs of Alzheimer's disease can include difficulty with problem-solving and decision-making, as well as trouble completing familiar tasks. A person with Alzheimer's disease may have difficulty managing their finances or keeping track of appointments and may struggle with tasks that require multiple steps, such as cooking or cleaning. In some cases, changes in mood or personality can also be an early sign of Alzheimer's disease, with a person becoming increasingly anxious, confused, or irritable.
Understanding the Mild Cognitive Impairment (MCI) Stage
Mild Cognitive Impairment (MCI) is a stage between normal aging and dementia. It is a condition where people experience minor changes in their cognitive abilities that are noticeable to themselves or their loved ones but do not significantly affect their daily activities. MCI is a relatively common condition among older adults, affecting roughly 10-20% of individuals over the age of 65.
Understanding the MCI stage is important because it can serve as an early warning sign of potential cognitive decline. While MCI does not always progress to dementia, it can increase the risk of developing dementia in the future. As such, early detection and intervention can be key in helping individuals with MCI manage their symptoms and potentially slow or prevent the progression to more severe cognitive impairment.
Managing Symptoms in the Moderate Stage of Alzheimer's Disease
Some common symptoms of moderate Alzheimer's disease include increased confusion, memory loss, difficulty completing familiar tasks, and changes in mood and behavior. While there is currently no cure for Alzheimer's disease, there are strategies and interventions that can help manage symptoms and improve the quality of life for individuals with the condition.
One important step in managing symptoms of moderate Alzheimer's disease is to establish a daily routine that incorporates regular activities and social interaction. This can help promote a sense of structure and stability and may reduce feelings of confusion and agitation. It may also be helpful to engage in activities that stimulate the mind, such as reading, puzzles, or social games, to help maintain cognitive function and mental acuity. Additionally, caregivers and family members can work with healthcare professionals to establish a comprehensive care plan that addresses individual needs and preferences.
Navigating the Severe Stage of Alzheimer's Disease
Navigating the severe stage of Alzheimer's disease can be challenging for both individuals with the disease and their caregivers. It is important to seek support from healthcare professionals and community resources, such as support groups and respite care services. Caregivers should also prioritize self-care and take steps to manage stress, such as practicing relaxation techniques and seeking respite care when needed. Although the severe stage of Alzheimer's disease can be difficult, with proper support and care, individuals and their families can maintain a good quality of life and make the most of their time together.
Overall, exploring the Alzheimer's disease stages is essential for understanding the different effects of this degenerative disease on individuals and their families. It can help in developing treatments and interventions to help manage the symptoms and improve the quality of life of those affected. Additionally, it can help family members and caregivers become better informed about the progressive nature of the disease in order to provide more effective care and support.