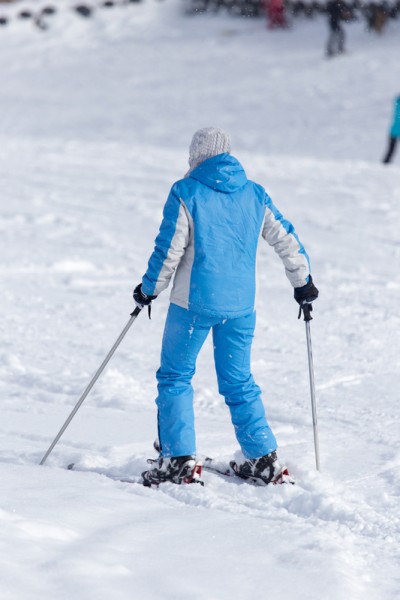 Hiking, camping, canoeing, skiing. The list of outdoor activities is almost endless, but they all share a common thread – they're dangerous. Here are some modern gadgets that make them safer, reducing the risk of getting sick or injured while you're out there having fun.
Bring Portable Food
Portable food is probably the second most important thing you need to bring. Food is energy, and you're carrying all your camping stuff on your back. So, you need lots of energy. Fortunately, there's lot of sources out there for food.
But, if you want really great, high-quality, stuff, you should consider dehydrated food that only needs a cup or two of water to rehydrate. Companies, like Food4Patriots, sells such food. You could also buy canned food that you open up with a can opener. Another option is freeze-dried foods or dehydrated food that doesn't need water or any special preparation. Beef jerky would be an example of this.
Whatever you decide on, it should be food that requires, at maximum, only water and a heat source to make. Anything more than that and it's not suitable for camping or hiking.
Why not? Because, many foods are difficult to prepare in the wild and they introduce the risk of contamination and pathogens. For example, if you hunt a wild animal, you would need to know how to clean it and preserve it so that it doesn't rot or attracts wild animals.
If you don't know how to do this, you're better off with prepared meals. And, prepared meals don't rely on luck, just skill. If you're unsuccessful in your hunting, you're going to go hungry.
Have A Way To Make Clean Water
Water is another very important thing to have with you on your camping trip. Some would argue it's the most important thing, but there is something else that's actually more important. Still, having a good portable water filter can save your life. Most people can't survive more than a day or two without water.
Portable water filters that can filter non-potable water allow you to take water from a lake, stream, or even stagnant bodies of water, and drink them safely. It works because the filter medium filters out viruses, bacteria, and other contaminants like VOCs and heavy metals.
These aren't the standard water filters you see sold in grocery stores.
These are high-end filtration systems that are typically sold through sporting goods stores or online. The filters will run you anywhere from $30 to $40 up to $100 or more. But, if you're an avid camper and hiker, it will more than pay for itself in short order.
Your alternative is to carry bottled water, and that gets expensive. Make sure the filter you choose is capable of filtering contaminants you're likely to find while you're out and about in the woods, on the slopes, or hiking through the mountains.
Bring Your Meds
If you have medications, bring them. This is something that's easy to forget because you have them close at hand at home. But, when you venture out into the wilderness, you won't want to be without blood pressure meds or your insulin.
Even if you only take a handful of vitamins, you should remember to pack them so you don't break your routine.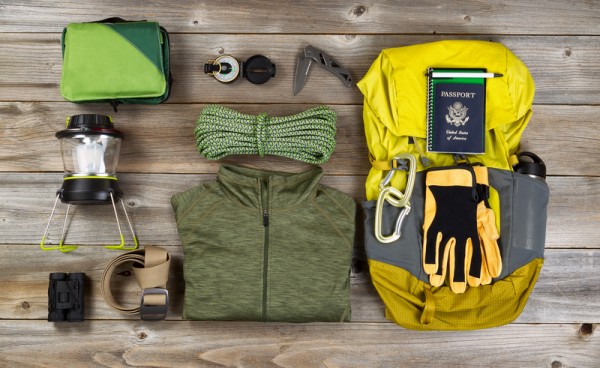 Bring A First-Aid Kit
By far, the most important thing to take with you is a first aid kit. People who get injured on a camping or hiking trip are in serious danger, especially without access to antibiotics. If you do become injured, your body goes into survival mode. Your need for food and water will increase, meaning you will at least need more water.
And, you won't be able to move as fast and efficiently as you could if you were not injured.
A first aid kit should include bandages, scissors, medical tape, gauze (lots of it), ace bandages and wraps, antibiotics (both topical and broad spectrum oral if you plan on being out multiple days), and alcohol and swabs.
According to the American Red Cross, your kit should also include an oral thermometer, a breathing barrier, a blanket, 2 packets of aspirin, an instant cold compress, hydrocortisone ointment, and a first aid instruction booklet.
Most hikers return home safely. However, would you really want to risk going out into the wilderness, way from modern medical facilities, without any kind of "insurance?"
Most people wouldn't. Yet, first aid kits sometimes get forgotten. Don't forget yours.
John at Go Fresh Water has been involved in the water purification and filtration industry for over 20 years and are well versed in drinking water issues locally and around the world. He is part of a business that leads the way for portable water filters and purifiers.