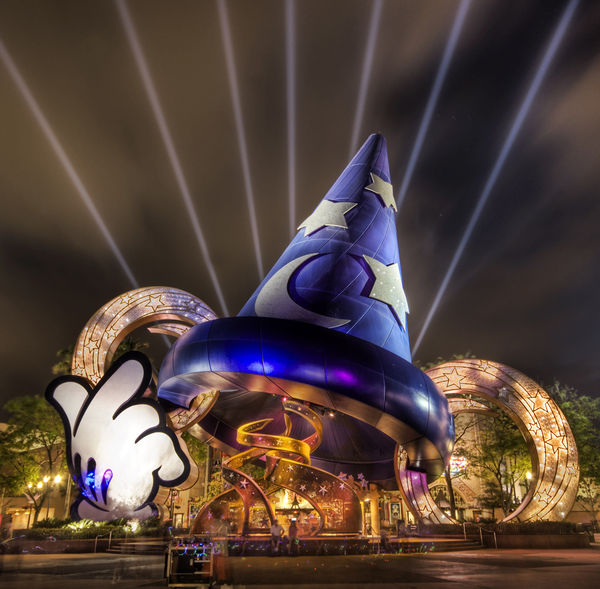 Have you noticed that not everyone is all smiles and laughter at Disney World, SeaWorld or Universal Studios?
The ads show happy families embarking on uncrowded adventures, but in my experience the reality is exhausted parents, kids screaming out of impatience, and money spilling out of pockets quicker than the descent on Splash Mountain.
Having just returned from our annual trek to Orlando, I always bring home new ways to save at the Most Magical Place on Earth. Before you plan your next Disney Orlando vacation, take into consideration these ideas to help save your wallet and your sanity.
1. Save on Lodging
Stay off Disney property to save on your hotel costs; there are plenty of options within minutes of Disney that are a fraction of the cost. Nearby hotels even offer shuttles to and from the park so you don't have to rent a car. Plus, you can save even more by purchasing discount gift cards in advance from GiftCardGranny.com to properties like Marriot for up to 10-percent off.
2. Save on Park Tickets
Ultimately, discounts on Disney World tickets are hard to find. If you purchase your tickets online in advance, you can save a couple dollars through travel sites like Priceline, Expedia or Orbitz.
If you're willing to take a risk, here are a couple unofficial ways save money on tickets.
eBay & Craigslist
Deals on tickets can be found on eBay and even Craigslist, but used tickets are already associated with the initial buyer's fingerprint. If you unknowingly buy a used ticket and try to enter the park with it, you'll be asked to leave. Used tickets are in violation of Disney's rules and regulations regarding transferring tickets.
Timeshare Tours
If you can spare the time, touring a timeshare is a good way to get cheap Disney World tickets. You are expected to tour a resort and listen to a sales pitch about owning a timeshare, however you're not required to buy one. If you can avoid getting sucked into the pitch, you'll walk away with a great deal on your park tickets.
Other Sources
Discount Seaworld tickets can be found at any Florida Publix. A one-day ticket sells for $69, a much better deal than the ticket-window price of $89.
If you are a AAA or Costco member, look for discounts on Universal Orlando park tickets before your trip or buy online to save $20 off the window price.
3. Save on Food
Though there are plenty of food kiosks at the Orlando parks, your average burger or fried confection is hugely overpriced. Save on food while sparing your health by packing your own in a cooler and store it in a locker. Great substitutes include peanut butter and jelly sandwiches for the kids with oranges or apples and a healthy snack. Frozen yogurt cups also provide a refreshing treat in warmer weather.
Traveling from out of town? Find a grocery store on your way to your hotel and stock up on the basics.
4. Save Time
Plan your Orlando trip during January or February when most of the United States is still in school and the weather is cooler. At Disney World, make the most of your time by planning a character dining meal where you're guaranteed a meet-and-greet with your favorite character. This beats standing in several lines for quick photos with your kids' favorite characters.
Make the best use of Fast Passes/Return Passes at all the parks. If your child cannot go on a ride, ask about swapping riders and use that in conjunction with a Fast Pass to cut down on wait time.
Hit all the major rides during any show, parade or fireworks display and you'll likely walk onto each ride.
5. Save Off Park Property
Make the most of your Orlando vacation and get away from the parks for at least one day and experience the rest of what Orlando has to offer. Check out Mr. Free Stuff's list of Free Things to Do in Orlando.
6. Save Your Sanity
Remember safety first when you're on vacation! Write your phone number on your child's arm in case they get lost or get a pet tag with your number engraved on it and attach it to your child. Teach your little one what to do and who to talk to if they get lost in the crowds. Bring a stroller to alleviate tired little legs and remember to tie a brightly colored ribbon to easily identify your stroller. Label your stroller with permanent marker to help avoid theft in the parks.
Guest Post by Maisie Knowles
Maisie Knowles is a working mother of two with three-year's experience writing on parenting and partner issues. She co-founded Kinoli Inc. with her husband in 2005 and currently spends most of her time at home with her two young girls. For more information, visit MaisieKnowles.com.
Photo credit: Stuck in Customs / Foter.com / CC BY-NC-SA