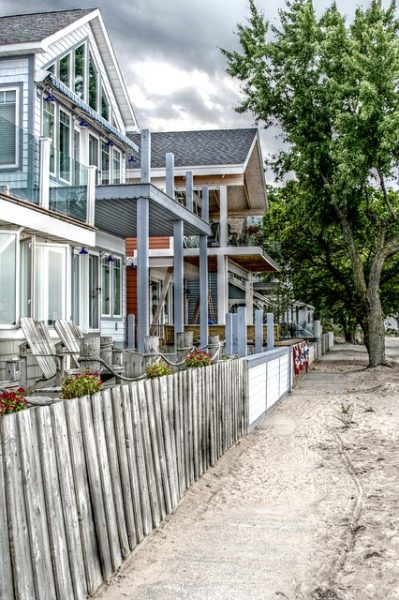 Mr S and I have been considering buying a house that we can use during the summers up North and rent to students during the rest of the year. He's worries because as careful as we might be in our screening processes, sometimes a problem tenant slips through and we may find ourselves conducting an eviction. In most cases, this is due to cases of unpaid rent. In fact, most landlords will agree that the two biggest problems they face are unpaid rent and property damage—with unpaid rent leading by a wide margin. Which means landlords must also sometimes engage in collecting rent from evicted tenants.
And, yes, it is doable—but you'll have to be careful, patient and make sure you operate well within the prescribed legal procedures for the area within which your property is located.
Your first recourse in this regard should always be the security deposit. If a tenant moves out owing you back rent, your lease agreement should state the security deposit would be used to cover it. However, before you do so, make sure your lease agreement includes that stipulation. If it doesn't, add it. While doing it now won't cover you going backwards, it will protect you going forward. This is why lease agreements drafted by the best rental property management companies do this as a matter of course.
In most cases, you can get a money judgment as part of the eviction proceedings, so make sure you include a request for it as part of the complaint you file in addition to the eviction. To get a money judgment, most jurisdictions will require you to physically serve the tenant with a notice to appear. Just nailing it to their door is insufficient. The tenant must then also appear in court to have a chance to defend against the money judgment.
If neither of those parameters were met, you'll have to sue for a money judgment in small claims court. You'll pay a filing fee; so make sure the amount is included in the damages you're seeking. Once the suit is filed, you have to make sure the tenant is served a notice to appear. In most cases, it must be handed to them in person—though some courts now permit email and fax. Make every effort to ascertain the most acceptable method for where you live. Though frankly, if you hand it to them personally, or hire a process server to do so, you know they got it—and you'll have proof of service to show in court if they fail to appear.
You'll be required to present meticulous records of exactly how much is owed. You'll also need to provide documentation of your efforts to collect and you'll need to show you've already won an eviction judgment. If you do all of that, the judge will usually order them to pay you.
Of course, since they ignored your pleas for payment, they might well ignore the judge's order too. However, an order from the court will go on their credit record. When they try to rent  another place, buy a home, or buy a car, they'll be denied—until they've paid you their dues. Keep in mind, judgments only stay on a person's credit history for a limited amount of time, so you might have to renew it every so often until the debt is satisfied.
With a judgment in hand, you can also hire a collection agency. If you choose to go this route, make sure their methods are well within the bounds of the law. If they use third parties, make sure that company also refrains from engaging in abusive practices. These behaviors can actually open you to counterclaims by your debtor.
While collecting rent from evicted tenants is truly a pain, it can and should be done. After all, if you let them get away with it, they'll try to do it to somebody else too.