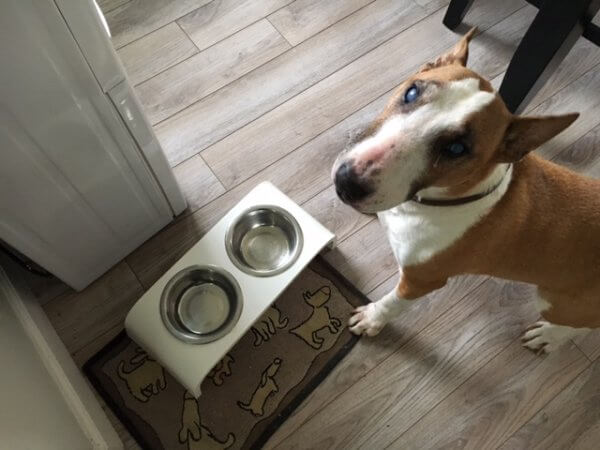 Each year Clem makes his New Year's Resolutions for dogs.
Lose a few pounds
Get more exercise
Live healthier
Play more
Get more pats
Hmmm….those sound suspiciously similar to MY RESOLUTIONS.
Besides Clem being a copycat, he's also a pretty smart pooch because he knows that if we BOTH live a healthier life that we'll have more time and energy to do all of the things that we love.
The key to resolutions is having a plan
#1: Lose a Few Pounds
Watch the Scale: Weight management isn't just for humans. In fact, it's estimated 54% of dogs and 58% of cats are overweight or obese and according to Data from Nationwide, pet obesity is on the rise for the sixth straight year. Obesity is a significant risk factor for many life-threatening diseases that affect dogs and cats but with diligence and effort, your pet can lose weight too.
#2 Get More Exercise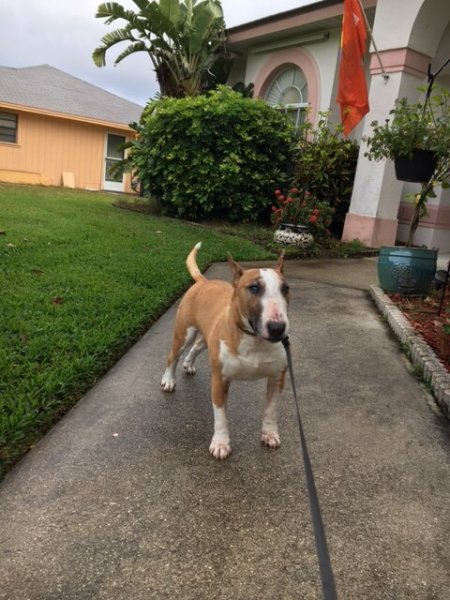 A Scratch at the Front Door: Clem makes sure that I know he wants to go out by scratching the front door, but I'm making certain that he gets even MORE exercise, as I take him on MY WALKS. By doubling up, the time passes a lot quicker and we are BOTH reaping the benefits.
#3 Live Healthier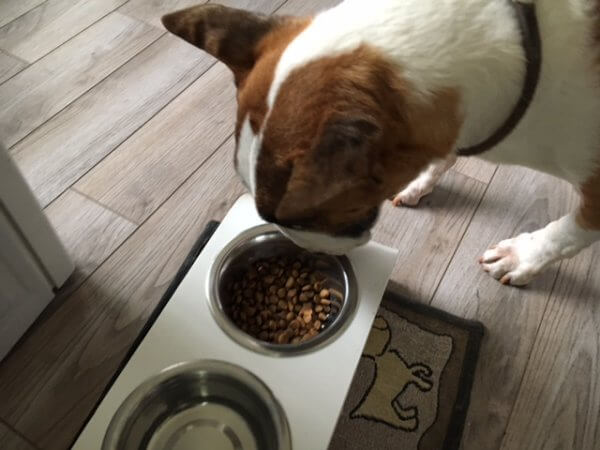 The Humanization of Pet Food: Do you know what's in your pet's food? Take a look at the ingredients and you might be shocked (check out this great guide for reading & understanding the ingredients)!  Find the perfect pet food using Petcurean's Food Finder like I did for Clem.
Don't Forget Oral Health: Many pet owners don't realize the importance of oral health for their pet's overall well-being. A healthy set of choppers and gums enables your pet to grind up his food with ease. This aids digestion by allowing the enzymes in the stomach to do their job.
#4 Play More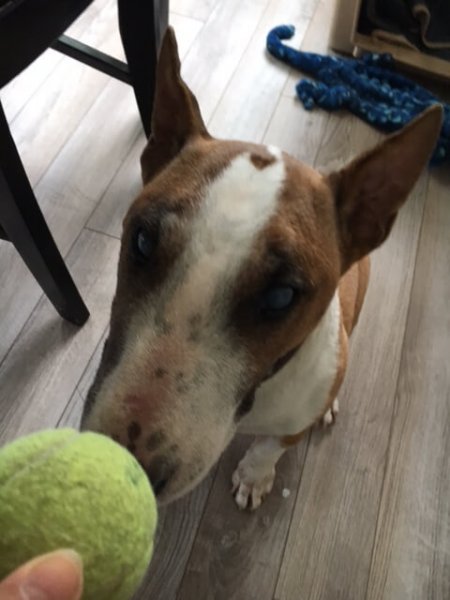 The ball, the toy, and my dirty towel. It doesn't matter which he grabs, but when he does he RUNS THROUGH THE HOUSE like lightening. There's nothing like a little bit of mischief to make an entire household roar with laughter.
#5 Get More Pats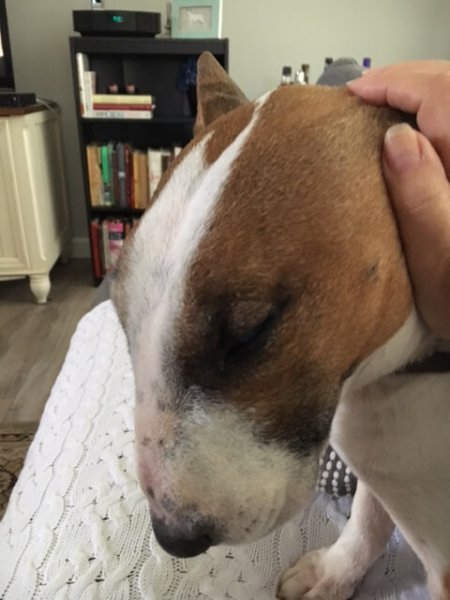 A jump on the lap and a nuzzle is a guarantee that more pats are on the way. Not only is Clem happy, but his humans will be healthier too, since it's been proven that patting your pet can lower your blood pressure and cut down on your stress levels.
More info on what I feed Clem
This post has been sponsored by Petcurean and Clem received a 6-month supply of Petcurean dog food. Also our FAVORITE pet charity the New England Old English Sheepdog Rescue (whom I used to work with) received a generous donation to facilitate our posts. All opinions are my own and my four-legged best friend.