This post is part of a social shopper marketing insight campaign with Pollinate Media Group® and Scandinavian Tobacco Group, but all my opinions are my own. #pmedia #havanahoneys http://my-disclosur.es/OBsstV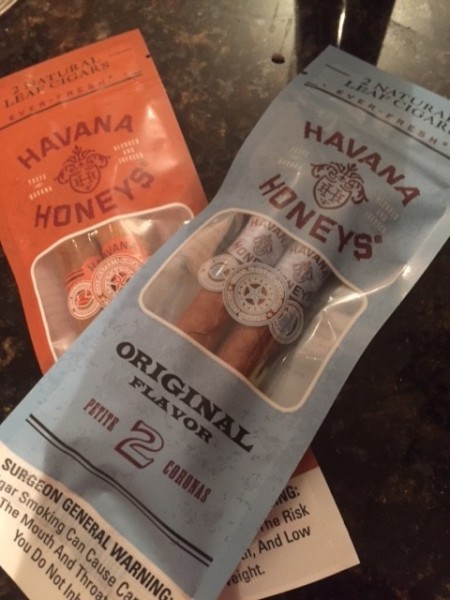 It was Friday and I cut out of work about 30 minutes early. I took a shower and threw on some clothing. I then pulled out a bottle of moonshine I was waiting for the occasion to use from the cabinet. On the way out to Miami I stopped at Speedway in Fort Lauderdale got a case of beer and a few packs of Havana Honeys cigars. I had to be on my best behavior at this bachelor party because it was my girlfriend's brother getting married. Cigars are a staple at every bachelor party. I got to the hotel meeting up with the rest of the crew and was instructed to place my phone in the safe. The best man (the groom's twin brother) then locked it up. This was also distressing for me due to the kickoff of the Rugby World Cup and I wanted to check scores. I gave in. Chaos ensued.
Things I remember:
Being terrified of our limo driver
Dinner at Michaels Genuine
Drinks at the Broken Shaker
…Smoking Cigars somewhere…
 
Things I don't remember:
Apparently perfecting the art of turning down a lap dance.
Apparently giving the groom a lap dance.
Apparently paying the tab somewhere….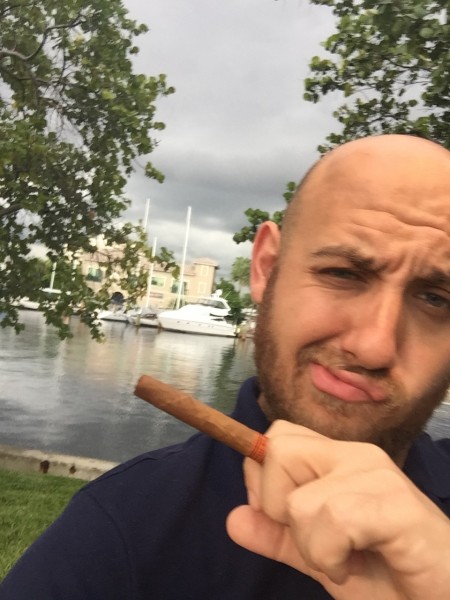 There were plenty  of Havana Honey cigars including:
Original- an authentic and sophisticated pleasant smoke that allows the consumer to enjoy the true tobacco flavor.
Sweet Honey- an authentic and sophisticated smoke with a hint of sweet honey that allows the consumer a sweet and smooth smoke.
Spiced Rum- an authentic and sophisticated smoke with a subtle note of spiced rum that gives the consumer a masculine flavor.
Classic Cognac- an authentic and sophisticated smoke with the richness of fine cognac that provides the consumer with a great premium cigarillo that has a deeper and mature flavor.
I enjoyed the Spiced Rum, and the groom? I think he preferred the Originals.
The next morning we woke on 2-3 hours' sleep. Given our phone back briefly to check work emails before having it ripped from my hands again like my dignity from the night before. We then took off for a fishing charter where we lit our cigars. Over the next five house we laughed, caught a couple fish, smoked our cigars and vomited off the side of the boat (sea sickness is real). I then got locked in a bathroom for an hour at a burger joint through no fault of my own (yep true story, the fake story ends with me kicking down a Burger Fi bathroom door rather than a locksmith getting me out). Then my favorite part of the day Laser Tag.
Things I want to know about Laser Tag:
Why don't they have laser tag for adults?
Are there adult laser tag leagues?
Why don't I feel more shame for stomping  7-12 year olds at Laser Tag?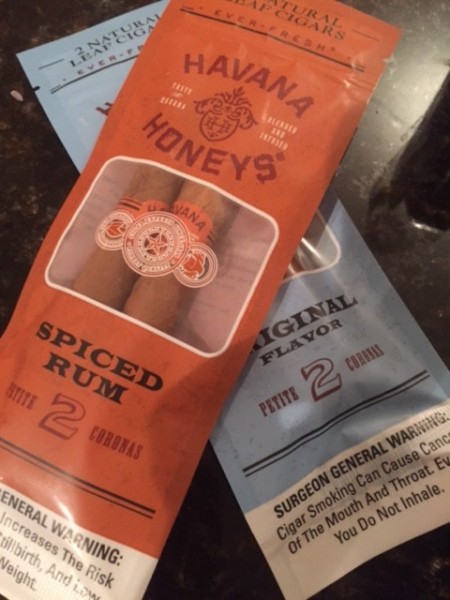 Then it we were off to the hard rock for a night that was oddly similar to the first night. But it was my favorite bachelor party ever!
Sign Up for free Havana Honey coupons
To sign up for free coupons and to find a retailer near you visit

Havana Honeys

website

here

.