It's true! For those of us champagne lovers who enjoy some cubes in their drink, Moët & Chandon has created a champagne created SPECIFICALLY to be poured over ice. Moët Ice Imperial with it's tropical fruit aromas and a crisp, fresh flavor can be enjoyed AS IS or dressed up (see below). I'd LOVE to sneak some onto the beach and enjoy one of my favorite brands as I enjoy the sun and surf.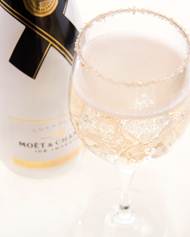 Sugar & Bitters Silhouette: Sugar the rim with some course raw sugar and add a dash of bitters for a refreshing summertime drink.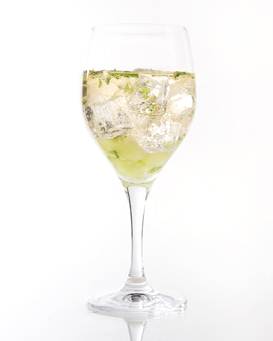 Moët Muddle Mini: Muddle some mint, add a slice of cucumber and pour your Moët over and cool down on that hot day.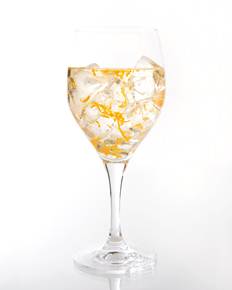 Moët Zest: Get your vitamin C by adding orange zest, blood orange zest, or lemon zest for a touch of acidity