62 has been harsh
….very harsh. As a matter of fact once I crossed over the line from middle-age to XXX (I can't bear to even say the word) I felt like I've been on a downhill spiral. My skin has gone from plump and glowing to wrinkled and dull. My beauty marks are now intertwined with age spots, and let's not even get started on the REST of me.
BUT, as you know, I'm never one to sit on my laurels (or my behind). I'm a do'er, a fixer, and an adventurer. I'm ready to go there, try it, and give you the 411 so that you don't waste your money. So when I was asked to try the Neutrogena's new program for seven days I jumped at the chance. With 62 years of damage, they have their hands full.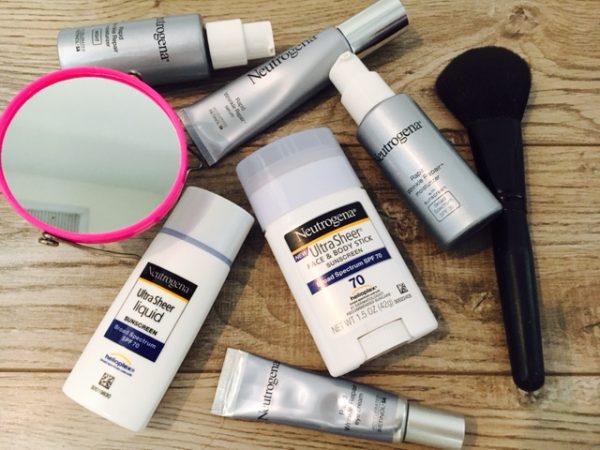 THE TOOLS
Neutrogena armed me with their Rapid Wrinkle Repair Collection. Included in my seven day kit were:
THE PLAN
For seven days I locked my current skin care program away and used Neutrogena's Rapid Wrinkle Repair Collection exclusively. I have documented seven days usage in photographs. I desperately wanted to pull each of them up into picmonkey or photoshop, but I didn't. It wouldn't be fair to YOU and it wouldn't be honest. I didn't add any concealer, mascara or lipstick (except on day 6 where I put on a new lipstick and forgotten to snap a picture). This is me, RAW with not a touch of anything on my skin other than the products listed for a week.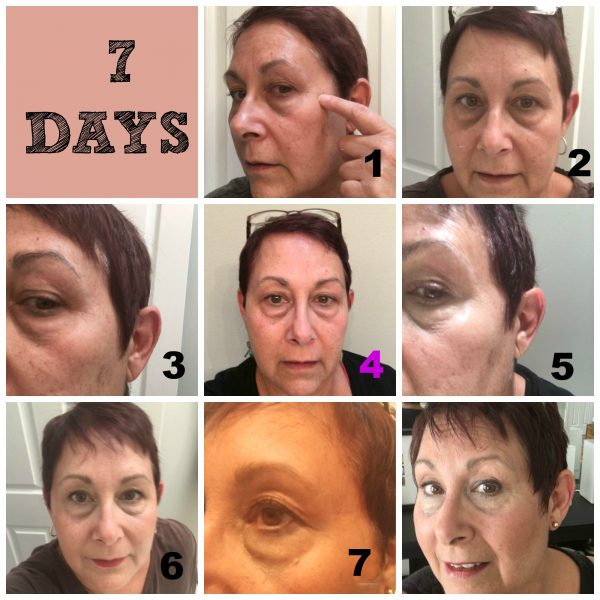 A WINNING COMBINATION
This project made me wish that I had one of those machines that measured the depth of my wrinkles, but instead I had to rely on selfies with my phone. As I was participating, I hadn't really noticed a BIG difference, but if you look at my crows feet in photo #1 and compare to #8 I see a DRAMATIC difference (even with the bad lighting).
The 411
Many anti-aging formulas tend to be…how can I put this delicately? HEAVY! I was pleasantly suprised to find that all of the products were lightweight. Even though I'm as old as dirt, I still have combination skin, most night creams clog my pores, and I was thrilled that both the Neutrogena Rapid Wrinkle Repair Night Moisturizer and Rapid Wrinkle Repair Moisturizer Broad Spectrum SPF 30 are just the right balance between emollient and lightweight. The Rapid Wrinkle Repair Eye Cream is very silky and slightly heavier, but face it…it you've got those wrinkles around the eyes you need the extra moisture. I found the Rapid Wrinkle Repair Serum to be extremely lightweight and my skin soaked it in as I was applying it.
I like that it's available at CVS (both instore and online), so I don't have to travel to the Mall or specialty beauty store to pick up more.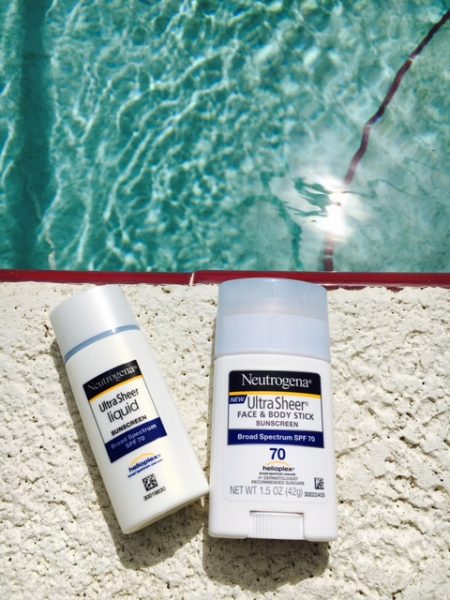 As an honorary Floridian
Having lived here almost 12 years now, I still go out in the sun. Now that the 7-days are up you'll find me wearing Neutrogena Ultra Sheer Liquid Daily Sunscreen Broad Spectrum SPF 70 under my makeup daily. It is water resistant up to 80 minutes and has the Helioplex Technology that I've relied on (long term Neutrogena user). I always keep a stick of Neutrogena Ultra Sheer Face + Body Stick Sunscreen Broad Spectrum SPF 70 within reach while I'm out at the pool.
7 days
Were enough to see a difference, but now I need to keep up taking care of my skin and prevent any further damage as well.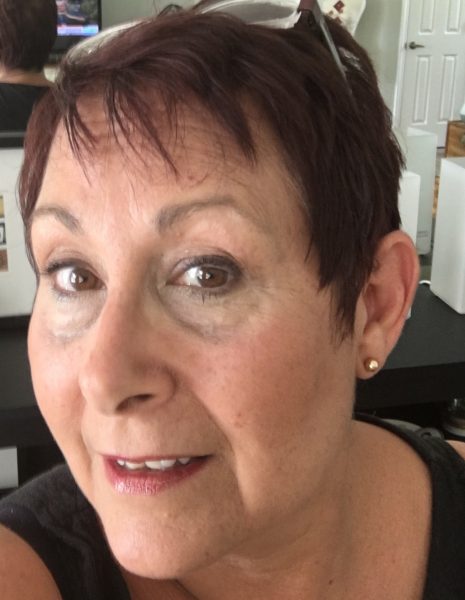 I still pull my skin back
and wonder what I'd look like with a face lift, but then again I've been doing that for half of my life, and I'm sure that I'll still be doing it at 90. It's like getting on the scale & thinking I should weight less (I did it at 95 lbs and I do it at 145). But, I accept that about myself.
Your turn!
Enter to win one of THIRTY prize packs of Neutrogena Rapid Wrinkle Repair & Ultra Sheer goodies- valued at $122 each like the one that I used last week.  Giveaway will include:
Neutrogena Rapid Wrinkle Repair Night Moisturizer
Neutrogena Rapid Wrinkle Repair Moisturizer Broad Spectrum SPF 30
Neutrogena Rapid Wrinkle Repair Eye Cream
Neutrogena Ultra Sheer Liquid Daily Sunscreen Broad Spectrum SPF 70
Neutrogena Ultra Sheer Face + Body Stick Sunscreen Broad Spectrum SPF 70.