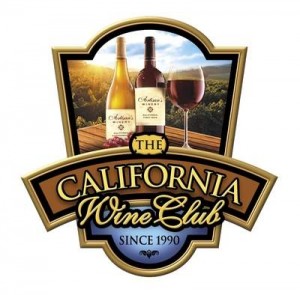 It seems that whenever I go away on these FABULOUS trips that I want to bring a piece of that life back to my day-to-day life.  For example, I always dress well when I travel,  but when I'm back home there are days that I spend half of the day in either PJ's or workout clothes because I'm "in the house…so, why bother."  I  drink GREAT wine when I travel or go out to dinner and I know that I should make more of an effort to enjoy the same at home each day.
While I found myself sitting here at noon in my jammies a couple of times since returning, I HAVE been enjoying great wine. It's so EASY. Especially since I'm a member of  The California Wine Club's Premier Membership program (totally beats the bridge club in my book). It's such a simple thing having great wine delivered each month.
I returned from Paris and tore into the box the next morning (things happen quickly around here). Just knowing that I'll be getting two bottles of fabulous wine delivered to my house each month (for 3 months), and getting to try different varieties is JUST the experience that I was looking for. I don't have to walk into the wine store and be faced with hundreds or thousands of bottles. No more choosing wine based on the CUTE LABEL or playing it safe and buying the same ones over and over again.  My monthly wine is chosen FOR me and I love the adventure of uncorking a wine that I'm not familiar with.
I know my way around a champagne, but for some reason I'd never had a Zinfandel before, so when I uncorked the 2008 "ZinMan" Zinfandel by Perry Creek Winery I was pleasantly surprised. For some reason I never thought that a Zin would be smooth and this wine proved me WRONG. I had popped a white pizza into the oven for the family and a Nutrisystem into the microwave for myself and enjoyed a glass for dinner (as did B and Mr. S). Why had I always thought that zinfandel was sweet???? I'm so happy that they sent me a wine that I'd never tried. I'm already expanding my horizons and I LIKE IT!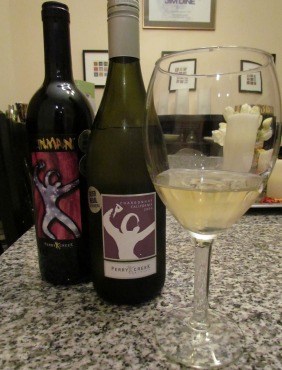 The second wine that I received was a 2009 El Dorado Chardonnay. Chardonnay's I know, and this one had a  crisp clean flavor.  It's no wonder that it's a Silver Medal winner. Interestingly, I learned that my son (don't worry, he's 28 years old) enjoys a nice Chardonnay as well and it's nice having someone to enjoy a glass with as we watch a movie or just chat.
Have you ever PROMISED that you'd do something SPECIAL for yourself like expand your wine knowledge? The California Wine Club Premier Club is a fun and inexpensive way to do just that. For only $36.45 (plus s&h) you get TWO bottles of wine delivered to your door. You can choose between 2 reds, 2 whites or one of each and like me get them delivered every month or if you'd rather you can have them delivered every other month or even four times a year.
To make things even SWEETER for Champagne Living's readers The California Wine Club is offering YOU some GREAT discounts.
When you use the code: champagne at checkout – you'll get 10% off every gift order you place (remember, Thanksgiving is right around the corner).
Want to join the wine club like I did? By using the same code: champagne, you'll get 10% off of your first month of membership and a free bottle of wine added to your first months shipment.
PLUS – enter below to WIN a one-month subscription to the CWC below!
For more information about the California Wine Club Premier Club
Follow:
This review was made possible by Mom Spark Media

 GIVEAWAY
Enter to win a one-month subscription in the California Wine Club (ARV: $36.45)

Simply let me know what your favorite wine is in the comments below. Don't forget to add your e-mail address so that I can tell you if you win!.
Extra Entries & Rules
Like CWC on FACEBOOK
Follow @cawineclub on twitter
Subscribe to Champagne Living, "Join the Clique", follow me on facebook or twitter – all found on the sidebar
Tell your peeps on your blog &/or facebook page
Tweet this giveaway: I'm entering to win a 1 mo. membership of @cawineclub from @zipporahs and you can too at http://bit.ly/ovr0yM
Add this giveaway to your favorite sweepstakes sites
This giveaway is open to US residents, 21 and over and ends on October 28, 2011.
No purchase is necessary.
Odds of winning are dependent upon the number of entries received.
Void where prohibited by law.
State restrictions apply for delivery service. If you are not certain whether your state allows wine to be delivered to your home check  http://www.cawineclub.com/wine-clubs.php for information on delivery restrictions.
Winners will be selected by Random.org and sent to California Wine Club for fulfillment. Champagne Living is not responsible for prizes that go unfulfilled by the aforementioned sponsor.
Good Luck