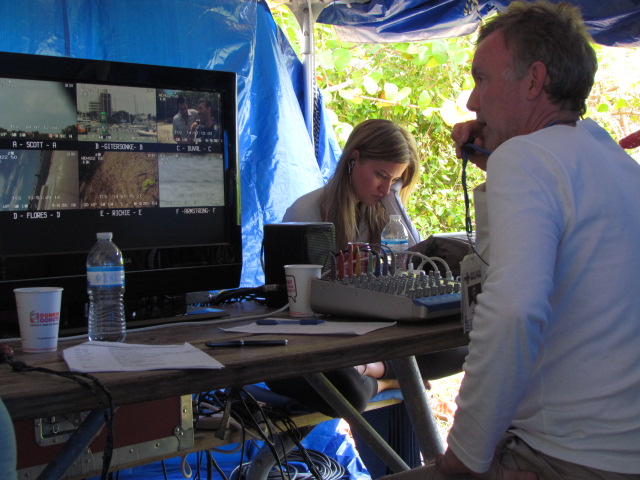 While my 15 minutes of fame is past (although, I'll have clips for you soon), but I wanted to share some photos from behind the scenes on Escape Routes when they visited Miami. While the TV show is all fun and action, the real work goes on behind the scenes in the videographer's tent.
Don't forget that you can catch Escape Routes this Saturday night on NBC at 8pm EST – 7pm Central!
I was compensated for my work with the show. All opinions are strictly my own.