This is a sponsored post written by me on behalf of Don Q rum for IZEA. All opinions are 100% mine.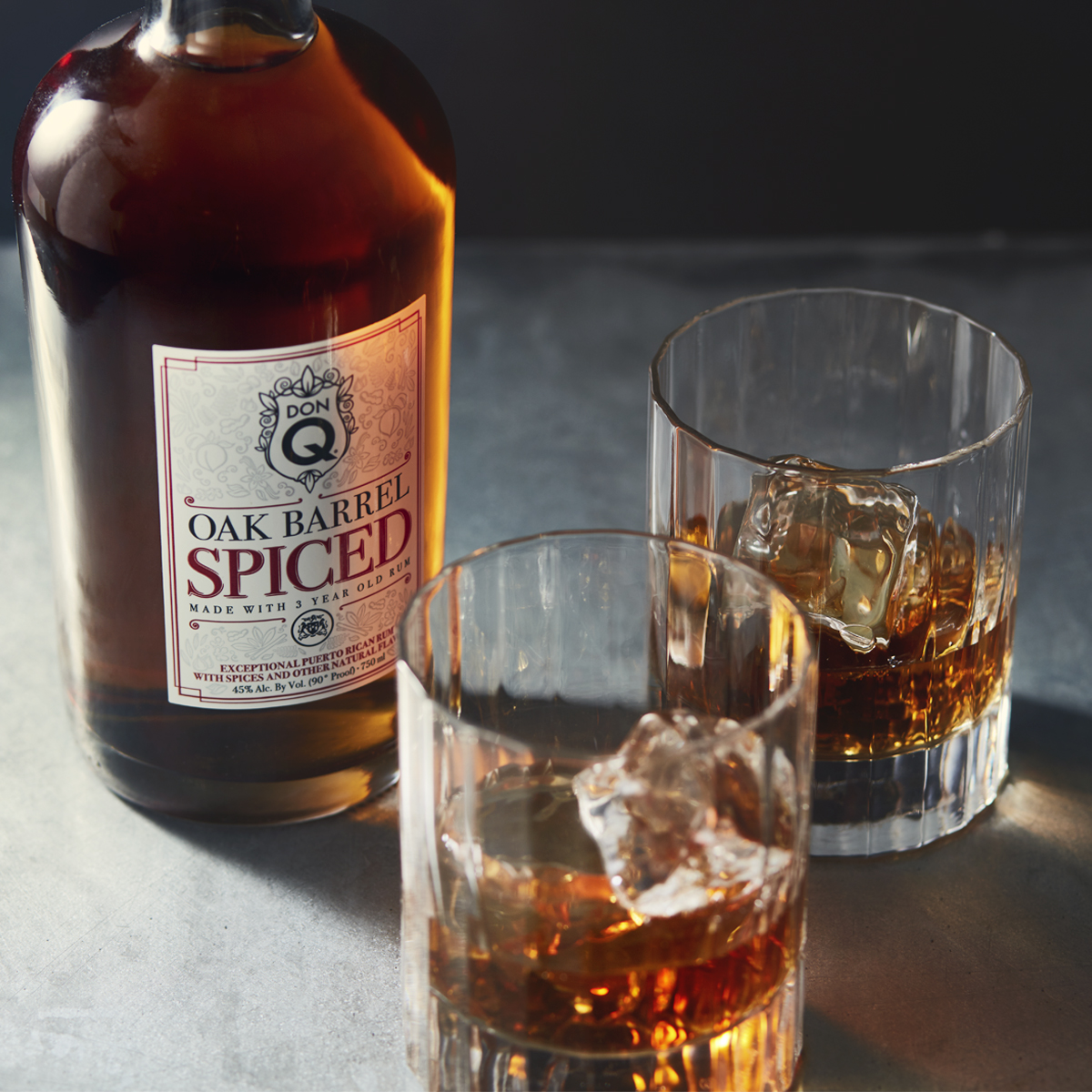 I love Autumn
The brisk air, the smell of burning leaves, wearing a sweater again. OH WAIT, that was when I lived in New England. Here in South Florida Autumn still feels like summer, only with a little rain every day.  While I won't be reliving my childhood by jumping into a pile of palm fronds (OUCH), I can still celebrate the season with a great Fall drink.
Time put away the blender and add a little spice
There's nothing that says Fall to me than a drink made with Don Q Spiced rum.
I first tried Don Q in Puerto Rico
I was there in a hurricane with a group of people including a friend who at the time had two cooking television shows. He was originally from San Juan (although he lives in Atlanta now) and knew all of the local spots for great food and drink. It was there that he taught me about the different types of rum, and how to best enjoy them.
Puerto Rico is known throughout the world as having the best rums and they've been creating them since 1865. The tradition of producing the most refined and exquisite rums is an art that has been cultivated since 1865 by Destilería Serrallés, the birthplace of Puerto Rican rum.
Green Rum?
Absolutely. Don Q distilleries has a passion for quality and is known for being the most environmentally responsible and greenest distillery in the industry. If you're a regular Champagne Living reader, you know how important this is to me, and that I make choices based on a company's core values. Don Q is committed to doing what's best for the people of Puerto Rico.
Hey Bartender
While I'll never be a celebrity chef or mixologist like he is, I did come home with a new knowledge and some ideas for some Champagne Living drinks. I do love a good Dark and Stormy, but I prefer a drink that I created that's got a bit more spice to it using Don Q spiced rum which has warm, radiant, rich, golden hues and a medium to heavy texture.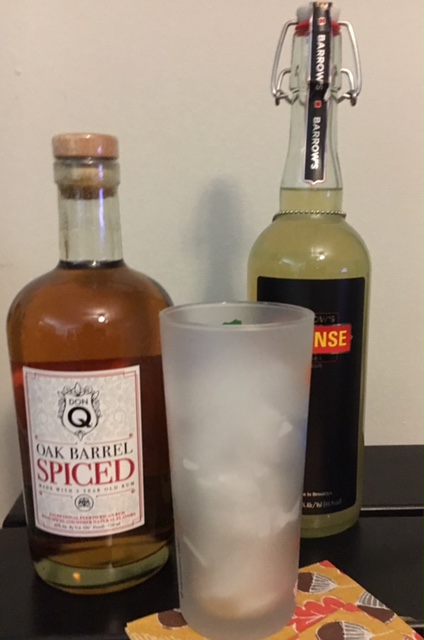 Zippy's Hazy Day (not quite Dark 'n Stormy)
Ingredients
2 oz. Don Q Spiced Rum
1 oz. Barrow's Intense Ginger Liqueur
½ oz Simple Syrup
Club Soda
1 T fresh mint leaves
Ice to fill glass
3 lime wedges
Directions
Squeeze lime into glass
Muddle the mint leaves in the bottom of the glass with simple syrup
Fill glass with ice
Add 2 oz Don Q Spiced Rum & 1 oz Barrow's Intense Ginger Liqueur
Top with Club Soda
Kick back and enjoy
Are you more of the sweet and spicy type. You'll love this twist on the daiquiri using Don Q Spiced Rum.
Recipe
SPICED DAIQUIRI
1½ oz. Don Q Spiced rum
1½ oz. Lime juice
¾ oz. Vanilla simple syrup*
Two Drops of Angostura bitters
Shake rum, juice, syrup, bitters and ice.
Strain into a coupe glass.
I'm already setting up my Thanksgiving bar and will be featuring a menu of drinks made with Don Q Spiced Rum. If you have any great recipes feel free to leave them in the comments or e-mail them to me. I'd love to try them.

For more recipes and where to buy visit Don Q