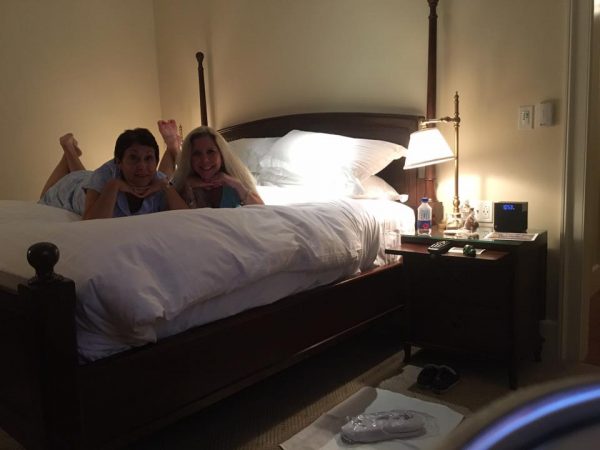 Don't you miss the pajama parties of your youth? You got to spend time with your girlfriends, staying up all night gossiping about the boys, doing each other's hair, and just having a blast. Well, there is no reason to sit around feeling nostalgic; instead, throw a grownup pajama party that is even more fun than those of your youth. Below is a quick guide to the art of the grownup pajama party.
Don't Host it at Home
Yes, tween and teen pajama parties were always at someone's house, but for a grownup pajama party to work, it needs to be an escape—not tons more work for the host. Plus, you can't exactly kick out the rest of your family. Instead, rent a hotel suite—the nicest you all can afford together. Make it a real treat. Rachel and I figured we do it BIG at the beautiful Montage Palmetto Bluff in South Carolina's low country.
Outsource Some of the Work
You are already at a hotel, so why not hire others to do some of the work. Rather than painting each other's nails and doing each other's hair, have a team come to the suite for quick styles, manicures, and pedicures. Don't settle for just a little fun; go for all out pampering.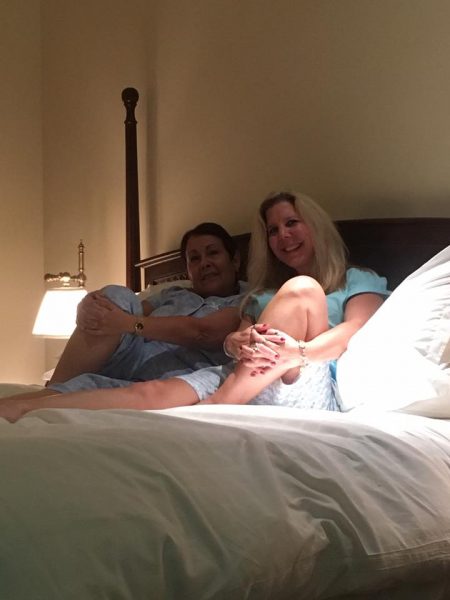 Try Something New
Is there something on the room service menu no one has had before? Order it. Is there a new makeup line you all are curious about? Buy it and try it out. After all, aren't pajama parties the perfect way to try something new with friends?
Have Fun with Your Pajamas
You definitely need to buy new pajamas for this party, and you should have tons of fun when picking them out. Both Rach and I decided to wear the newest Karen Neuburger styles. They are comfy and cozy (and come in so many different styles). Now is your moment.
Make Some Punch
Hey, this is a grownup pajama party, and that means you need some drinks. To keep things simple, and save on your room service bill, make a big bowl of punch in the suite. This will keep things light and fun the whole night long.
OR you could just get silly and…..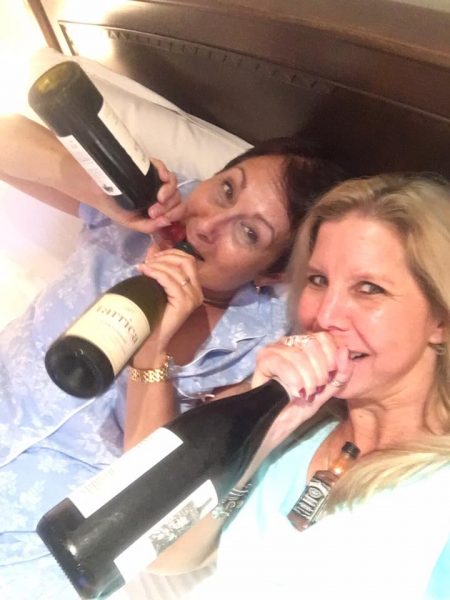 Is there something you would add to this list? Share it with us.