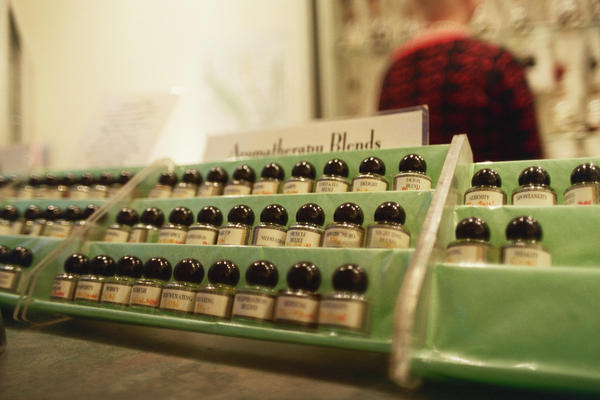 Other than the scent that wafts through the spa when I go for my facial or massage, I really hadn't thought about aromatherapy. Oh, I know what scents I like and dislike. I know that certain scents bring back memories (like my 6th grade teacher who always smelled like Lilly of the Valley). I figured it was time to learn.
I've bought room fresheners that say "aromatherapy" on them, but as far as what scent is good for mood, sleep, etc. I had no clue. So, I did a little digging…
Aromatherapy  is the practice of using some of the natural oils that are extracted from different species of plants, flowers and stems of the plant. The oils which are used in aromatherapy when inhaled are supposed to stimulate various functions of the body and soothe the mind.
Honestly, I've barely tried using lavender on my pillow to help me sleep (so far I haven't noticed much), but I'm determined to try some of these to see if they work.
Scents & what they are supposed to do
Peppermint:   I need this one, because it's supposed to help improve memory and keep you mentally sharp.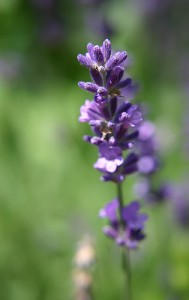 Eucalyptus:  Used for chest colds and headache relief.
Rosemary: It supposedly helps improve performance.
Lemon:  Used by many therapists to make their clients stress free and help them fight from depression. Personally, it's one of my favorite scents.
Jasmine: I have Jasmine growing in my yard & I LOVE to sit and breathe int he scent. It's used to calm and has some anti-depressive qualities.
Lavender: This is the FEEL GOOD scent and is used to help sleep.
Thyme: Forgetful? This is the scent you'll want to try.
Sandalwood: While Sandalwood is a very relaxing scent, it also has a very spiritual significance. Great while doing yoga!
All the above oils are said to have direct effect on one's body, and aromatherapists believe that there is some energy transfer between the body and the oils but there is no scientific proof to this. If you want to try aromatherapy, I say GO FOR IT. At the very LEAST your house will smell GREAT.
For more of my tales and tips on staying young and my quest to turn back the clock, check out my Healthy Over 50 column at Puritan's Pride.
Photo credit: cafemama / Foter / CC BY-NC-SA & M@rg / Foter / CC BY