Sign me up!
I live in a beach town, but my cost of living is a LOT more than $27,000. As a matter of fact, the average living expenses for a couple like us is about $40K and that's just covering the cost of housing, utilities, medical, transportation, and groceries. Add in a few vacations, going out to dinner and theater and you'll be spending a lot more.
But it turns out that retiring on the beach doesn't have to be a pipedream for those of you on a limited budget, according to the editors of International Living. These five beach towns around the world offer great-value living and beautiful surrounds—all locales where retirees can live comfortably along the coast on $27,000 a year, or less.
International Living recently curated a list of 75 towns and cities that are worth retirees' attention –all located in the good-value countries that make their Annual Global retirement Index. From that list of noteworthy communities, the IL editors have highlighted five key beach towns- spots where retirees can live well for under $27,000 a year and enjoy all the comforts and perks of a beach-side retirement.
"Living in a beach town in the US—even the most affordable of them—is still relatively expensive, especially if you want to live within walking distance of the shore," says Jennifer Stevens, Executive Editor, International Living."
"By contrast, in these beach towns we've highlighted overseas, your dollars really stretch. And that means you can live close to the water or even have a view, enjoy the offerings of town—eating out, cultural activities like theater and concerts, sailing, snorkeling, and so on—and still spend much less than you would in the US for a more ordinary retirement.
"Recent data show the average household in the States led by somebody 65 or older spend $50,220 annually. Yet in these five beach town communities we point to in France, Portugal, Belize, Thailand, and Ecuador, you can live well on the coast—retire to the beach—for about half that, or even less."
The five beach towns identified come with a price tag to suit all budgets—from as little as $1,400 a month—and are in Europe, Latin America, South America, and Southeast Asia: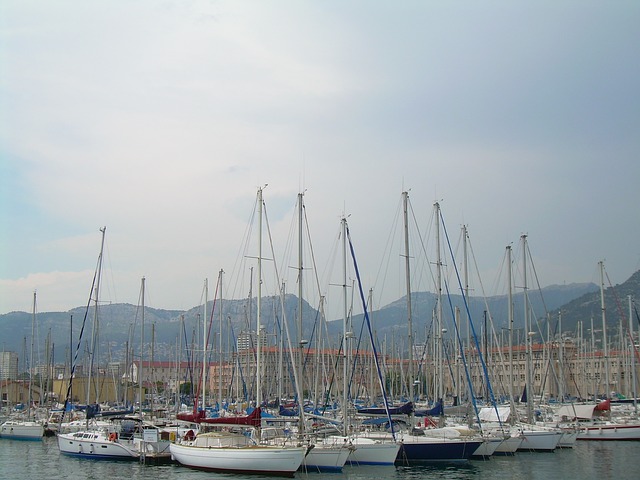 Given its ideal placement along the French Riviera, the coastal city of Toulon in southeastern France provides an idyllic lifestyle for residents and short-term visitors. Away from the hustle-and-bustle of big "resort" towns like Nice, Cannes, and St. Tropez, unassuming Toulon lies a bit off the radar and residents wouldn't have it any other way.
Known as one of the top naval ports in France, it can be easy to dismiss the city as a military town, but that would be missing out on this affordable city in the fabled South of France. For those who live and work in the city, the secret is already out. They enjoy an easy, laidback lifestyle for which the region is famous.
Toulon is made of South of France romance—whether savoring local cuisine by the Mediterranean Sea or strolling cobbled streets at dusk, this is a place that always seduces the senses. A couple can live well here on a monthly budget of $1,986 to $2,228.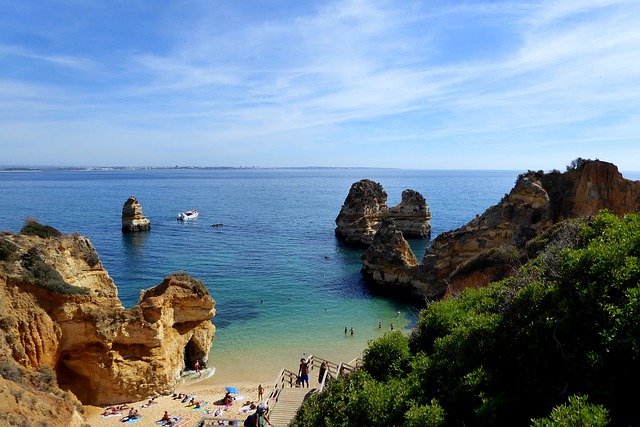 Lagos is a popular coastal town in southern Portugal's Algarve region. It is located on the Bensafrim River and offers not only some fine beaches (especially Praia Dona Ana, voted the second most beautiful beach in Portugal) and watersports, but also a yacht-dotted marina and a host of restaurants and bars supporting an active night scene. Everything from quintessential fast-food to gourmet is represented along the "marginal," the name given to the road/walkway along a coastal area. There is ample shopping and even a few stores specializing in imported foods.
The center of the marina area features a merry-go-round for the kids and cafés, bars, and an Irish pub or two for the adults. A diverse collection of eclectic shops mixes well with the obligatory beach fare. In short, it is a sweet combination of ordinary residential living and resort offerings.
On a monthly budget of $2,080 a couple can live a good life, here.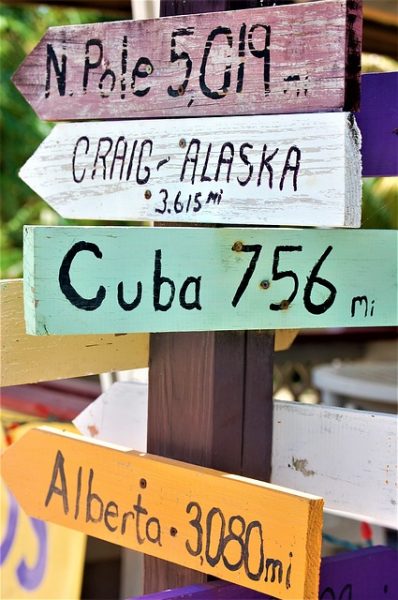 Placencia is a charming little seaside town found at the tip of a peninsula off the coast of mainland Belize. It's fast becoming Belize's most desirable location as it fronts the gorgeous Caribbean Sea to the east and a resplendent freshwater lagoon, full of wildlife and with a view of the gorgeous Maya mountain chain, to the west.
The Placencia Peninsula, a 16-mile spit of land that parallels the mainland, offers scenery of vivid blue waters and pure white sandy beaches. This one time fishing village offers excellent fishing as well as diving, snorkeling, and boating. Pristine sailboats glide through the turquoise waters alongside local fishing boats. Fresh seafood is available year-round, as are healthy fruits and vegetables.
Here, a couple can live well on a monthly budget of $1,760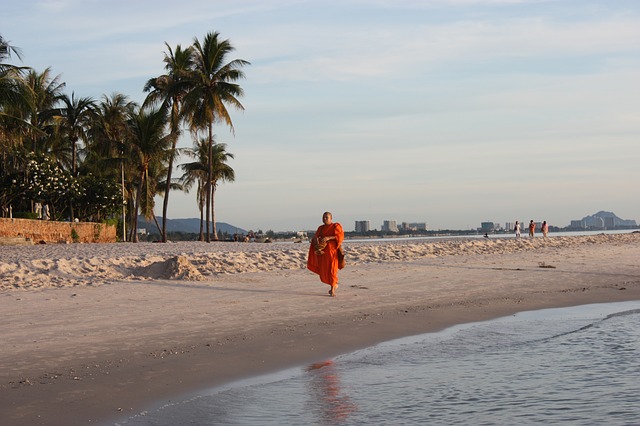 Once a quiet fishing village, Hua Hin became a popular summer getaway destination for Thais in the 1920s, when the Royal Family built their summer palaces there. Located on the eastern coast of the country and the shores of the Gulf of Thailand, it has year-round temperatures in the mid-80s F, making it a perfect beach getaway.
The city itself runs parallel to the beach, with fancy hotels and seafood restaurants lining it. The restaurant scene has benefitted from Hua Hin's international expats. Along the waterfront is a web of restaurants serving everything from fresh, right-off-the-boat seafood, to Indian and Greek food, and it's easy to find a delicious dinner and a beer for about $10. Peppered in between the great restaurants are tons of bars and lounges, some with live music nightly.
But even though this is a resort town, Hua Hin doesn't have the same level of hustle and bustle that folks might usually see in other tourist hotspots. Its population is only about 85,000, so it's laidback enough to feel like a beach town, but still has all the modern conveniences of any Western city. Many of the Thai holidaymakers will only visit Hua Hin on the weekends, meaning that the beach is practically empty throughout the week.
A couple can live well in Hua Hin, including a two-bedroom apartment and utilities, for just $1,480.50 to $1,715 per month, depending on where expats choose to live.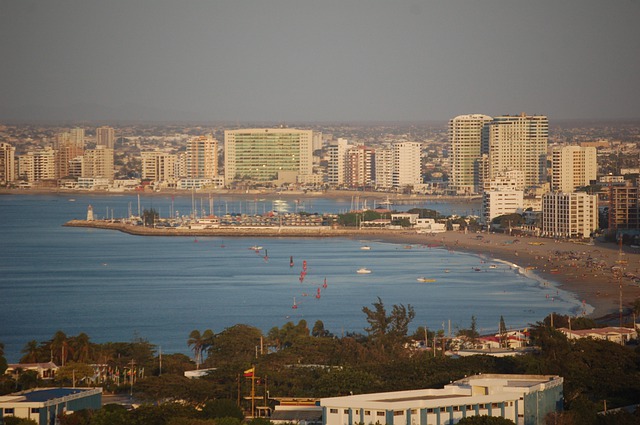 Salinas is a fully-fledged beach resort—among Ecuadorians, it's probably the country's best-known beach vacation spot. This is the place for those who like having all the necessary amenities at their doorsteps: modern condominium buildings (which line much of Salinas's miles-long beach), restaurants, coffee shops, and bars.
The beach here is wide, sandy, and clean, bordered by the blue, calm Pacific waters. To the left, the sun is gleaming off a few dozen motor yachts and sailboats parked in the marina. To the right, the curving shoreline stretches for miles into the distance, with scores of modern, tall buildings mixed with old-fashioned apartments and seaside restaurants.
For folks looking for an upscale beach lifestyle at an affordable price, then Salinas might be the perfect destination.
A monthly budget for a couple living in Salinas runs at $1,405.