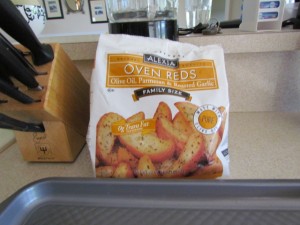 Last night I attended an absolutely beautiful cocktail party. I'll be telling you more about it in the coming days, but the reason that I'm bringing this up is that I realized the moment that I walked in, that the average size of the women attending was probably a size 2.
You all know my struggle with trying to get healthier and get my weight under control. Instead of being inspired by these beautiful women strutting in their Louboutin's and size 0 silk dresses, I came home and found myself with BIG bowl of Coconut Fudge ice cream. This morning I realized that I either need an intervention, or I just haven't been as serious about my health as I profess.

While I don't believe in deprivation – I know that there's a happy medium. I enjoy my carbs and something sweet at the end of the day and I know that the only way that I'll stick with a program is by allowing myself to indulge – NOT BINGE.
After sitting with pen to pad, making my shopping list and menu for my week of eating better, I realized that there are some foods that I enjoy that allow me to INDULGE and they're still OK to eat.
For example: My FAVORITE – Alexia Spicy Sweet Potato Julienne Fries….sweet potato fries are my FAVES and the all natural Alexia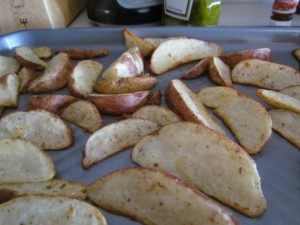 version allows my mouth to EXPLODE with flavor. It's that combination of sweet with a bit of chipotle seasoning that is delicious and GOOD FOR YOU. I just put them on a baking sheet to keep the fat at a minimum (they're only 4 gr of fat per serving), and at 30 fries a serving (130 calories) I can indulge AND stay on my program.
I've been enjoying these for quite a while now along with their OMG – Onion Rings that beat out ANYTHING you'll find in a restaurant (Mr. "S" and I have eaten these for YEARS now). It's the Panko that makes them SO crispy and the fact that they use THICK slices of sweet onion. Oh….my mouth is watering already (and it's only 9:00 AM).
Recently Alexia has paired up with that hunky chef Tyler Florence to create some amazing dinner menus that include their wonderful products. With recipes like
The Perfect Omelet with Watercress and Roasted Mushroom. Excellent as a breakfast dish or even as an entrée, Florence's omelet is kid-friendly and simple to make. Prepared with fresh eggs, crushed white peppercorns and finely chopped chives, this dish pairs perfectly with Alexia Roasted Red Potatoes and Baby Portabella Mushrooms.
Open Faced Pulled Pork Sandwiches and Spicy Coleslaw. Add a little kick to dinner with this crowd-pleasing favorite. Prepared with a dry rub of paprika, garlic powder, brown sugar and dry mustard and covered in a delicious cider vinegar barbeque sauce, the flavors in this classic sandwich couple well with the sweet and savory taste of Alexia Spicy Sweet Potato Julienne Fries with Chipotle Seasoning.
Steak Sandwich with White Cheddar Sauce & Fennel Slaw. The tangy white cheddar cheese sauce on this hearty steak sandwich marries perfectly with the inventive combination of sweet Spanish onions and delicate Japanese style breading of Alexia Panko Breaded Onion Rings.
Turkey Meatloaf with Tomato Relish. This down-home favorite comes to life with Florence's delicious tomato relish. And when served alongside Alexia Oven Reds flavored with olive oil, robust Parmesan cheese and roasted garlic, family members will be begging for seconds.
You can find all of the recipes above on their facebook page as well.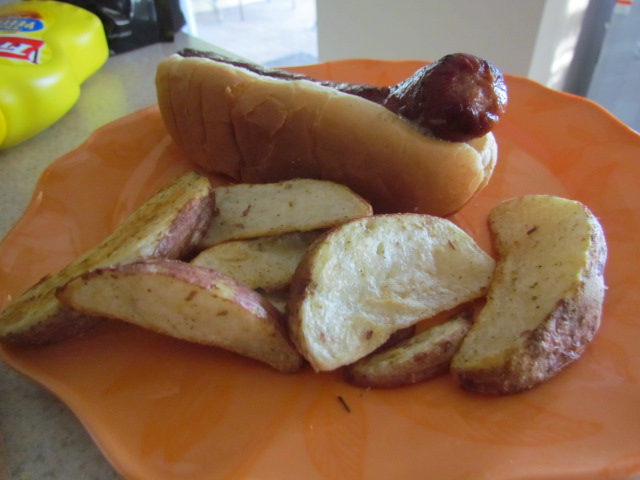 When it comes to Alexia products the choices are AMAZING
Appetizers
Breads
Artisan Breads
Fries
Potatoes – check out the Oven Reds that I mad to make my hot dog & "fries" meal healthier

Sweet Potatoes
Potato and Vegetable Sides
I used to only be able to buy Alexia products at my local Whole Foods…now, I can find them at my local grocery store. YAY!!!
Want to try some TONIGHT? Simply LIKE Alexia on Facebook and you'll be able to download a $1.00 OFF coupon.
Scroll down and enter our AWESOME ALEXIA giveaway as well.
I received product to facilitate this review.  All opinions are strictly my own
GIVEAWAY
Twitter this giveaway
Follow Champagne Living- on the sidebar
Twitter this giveaway (use the social share buttons below)
Subscribe to Champagne Living for FREE
Link to this giveaway on your Facebook page
Follow Broad "Z" on twitter.
Grab our badge from the sidebar and add it to your site.
* Be sure to leave a comment letting me know if you've done any of these (if you already subscribe or have our badge – please note that in the comments as well).
* This giveaway is open to US residents, 18 and over and ends on June 10, 2011
* Good Luck