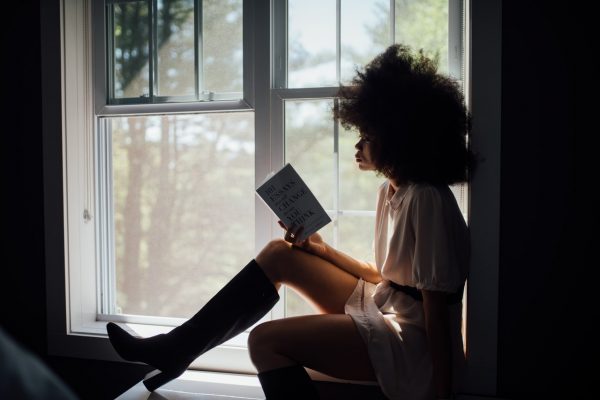 Of course, looks aren't everything. Your personality, character, humor, interests, passions, and more all help to build you as a person and play a major role in your day-to-day life and how people perceive you. But many of us do still care about how we look and how we present ourselves, so put plenty of time into self-care and self-improvement to achieve the personal look we strive for. As long as you practice this healthily and safely, and don't allow appearances to completely consume you, you can achieve the results you want without negative consequences on other areas of your life and wellbeing. Here are just a few areas you can focus on when it comes to this.
Diet and Exercise
Diet and exercise help to keep your body healthy and fit. They will ensure that you're getting the food you need to thrive, as well as burning off any excess energy, building strength, improving stamina, maximizing flexibility and working on your balance. Of course, consistently eating a healthy, balanced diet and always getting your recommended one hundred and fifty minutes of moderate aerobic exercise each week is easier said than done. This is why it's important to take baby steps and to ease yourself into this healthy lifestyle, which can help you to build a body that looks the way you want it to. Work with a personal trainer to deliver the results you want. Ask a nutritionist to come up with a meal plan that will provide your body with all it needs to thrive.
Shapewear and Clothing
Shapewear is no new phenomenon. Back in the Victorian times, people were wearing corsets and all other sorts of contraptions to give them the silhouette they desired. Nowadays, shapewear is a lot safer and a lot more comfortable. You can find shapewear for all sizes that will give you an appearance that complements the style you want. You can also wear clothing that flatters and presents your body in different ways. This takes some experimentation, but you'll quickly find a style and types of clothes that do what you want them to do.
Hair
Our hair speaks volumes about us. Different styles can denote different interests, a throwback to different eras and so much more. Work with your hairdresser to find a style that works well with your hair type, complements your face, and will be easy to maintain. This could involve different cuts, different colors, different lengths, bangs or no bangs and so much more. It can be a tough decision to make, but there's endless inspiration out there and it can always grow back if it's not quite how you want it.
Skin Care
Most people want a clear complexion, and this can be achieved with a good skincare routine. This includes identifying your skin type, invest in products that work well with your skin type (such as face washes, toners, moisturizers, and more) and you can even indulge in specialist treatments every once in a while, such as facials. If you find that you're still experiencing issues with your skin in spite of your best efforts, it's time to reach out to a doctor or a professional dermatologist. They may find that you have a skin condition that requires specific, prescribed forms of treatment.
These are just a few tips to get the ball rolling, but hopefully, each will help you on your journey to presenting yourself in whatever light you see fit!