This is a sponsored post written by me on behalf of Alpine Tourism Commission which is comprised of Austria, Germany and Switzerland for IZEA. All opinions are 100% mine.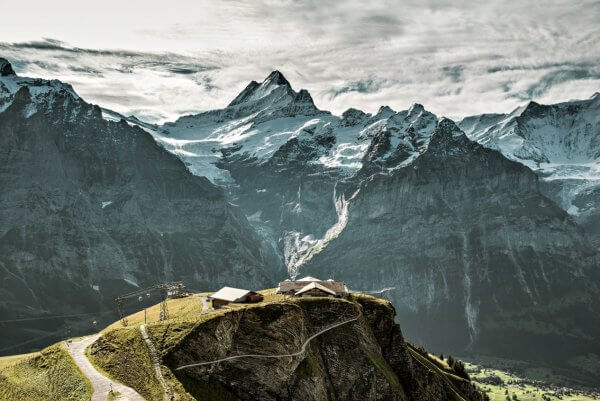 My winter is filled with friends and family all trying to escape the winter months up north. As soon as the last guest leaves I call my brother or my cousin (my two favorite travel companions) and begin to plan our escape. Two years ago we spent a very short time in Austria, Switzerland, and Germany as we explored the Christmas Markets. We had just a taste of the region and knew that we wanted to head back for a slower vacation by car for some of our favorites – food, drink & shopping in the beautiful Alps region as seen in the Absolutely Alps video for our Absolutely Alps trip.
The goal? Enjoy these
9 must-try dishes
as I revisit some of my favorite foodie cities (and find new ones) and discover some of the areas
9 hidden gems
.
Arrival
We'll fly into one of my favorite airports: Munich. I've always been able to catch some great deals on flights with Lufthansa and it's an easy airport to meet my cousin who'll be coming from New York. I'll rent a car at the airport & figure that we'll share the driving. Since I have a terrible sense of direction we'll rent one with a GPS. From there…the adventure begins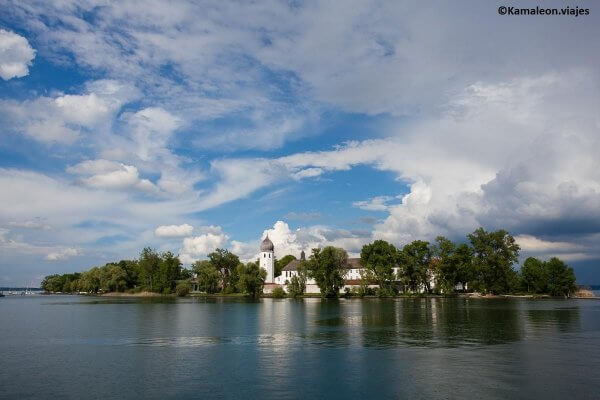 In Germany I plan to seek out some of the best beers and local foods, so the first stop will be to the tucked away Klause beer garden on Lake Chiemsee, only an hour and a half from the airport. The lake is in upper Bavaria and we want to check out the charming homes and storefronts and can't wait to see the balcony landscapes of flowers. There is also a Kneipp Health Cure Center in the area, and I almost want to take a couple of days to experience the naturopathic water treatments before moving on (I'll have to talk to Suzie about this and see if she's interested). After a long night of flying we need to spend some time soaking in the peacefulness of the lake. We book a room at the Yachthotel Chiemsee on the shore of the lake. After being cooped up in the plane we opt for a bioactive room with a lakeside view.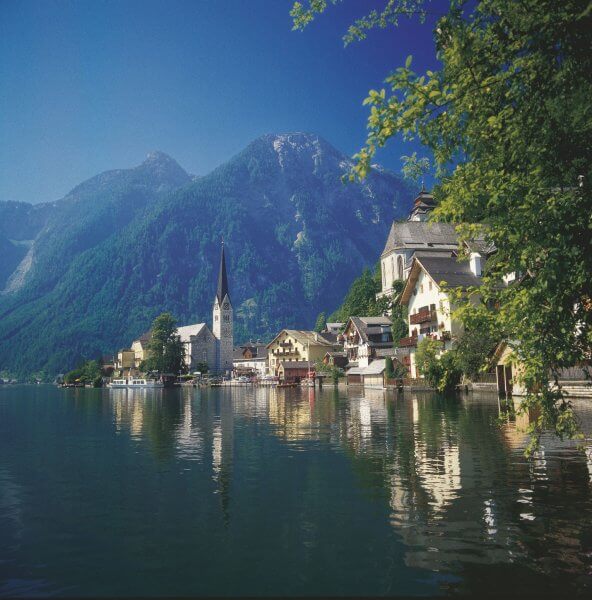 A good night's sleep means that we start early and head to Hallstatt.  I'm thinking it's a good stop for a traditional salt boat ride on the Hallstätter Lake and a little retail therapy in Market Square. The Salt Mine and Dachstein Skywalk are on our list for NOT TO MISS sites. It's only our second day on the road, and I'd like to stay here in Hallstatt to try some local trout for dinner. Perhaps we'll eat at Seewirt Zauner where the fresh fish comes right from Hallstätter Lake, and take in the historic square before turning in at the nearby Hotel Grüner Baum.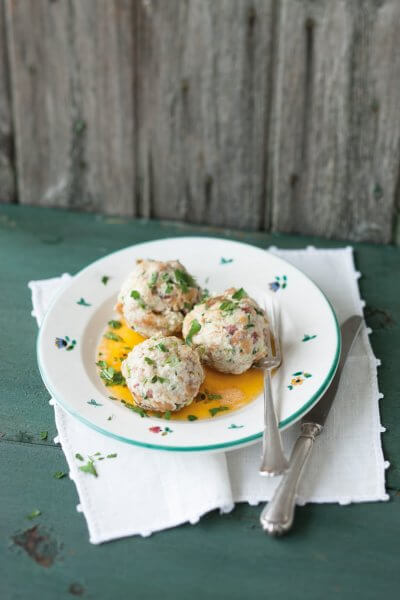 Today we're going to be checking out the Tirol architecture as we drive to Alpbach. We're trying to keep each day loose, so that we can wander streets for unexpected finds. We know that there are events that go on year-round from a craft market to music and food festivals. We'll check the calendar to see what's happening on our arrival day and enjoy a little local flavor. This beautiful village offers a wonderful farm to table restaurant at Gasthaus Rossmoos, with the food that is served coming from sustainable and organic farms.

Refreshed from a good night's sleep at the Romantikhotel Boglerhof with its rustic sky décor and wonderful spa (we indulge in a massage), we'll head out for Berchtesgaden. I've been to Germany many times and never really delved into any of the WWII history. What was Hitler's mountaintop retreat (The Eagles Nest) has been turned into a restaurant with breathtaking views. We've been told that the best way to see some of the sites is to take a boat ride on Lake Königssee passing the mountains and the church of Sankt Bartholomä (one of 2 stops along the way).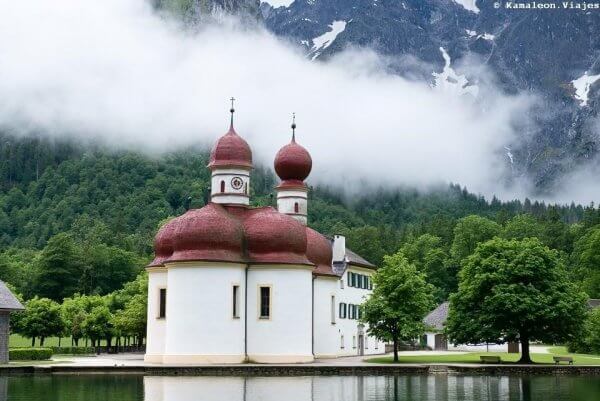 The weather is beautiful, so we decide to wake up early tomorrow to head out for a long drive on the Alpenstrasse. We'd always heard about the hairpin turns and beautiful views and the fact that we can really open up and drive at exhilarating speeds (the road is wide and safe)….something you just can't do back in the States.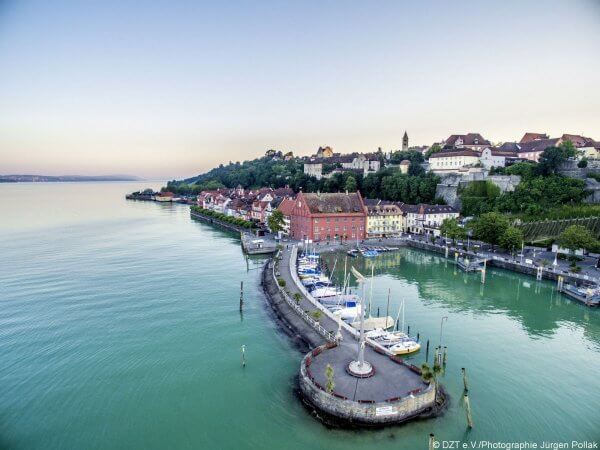 We plan to stop as needed, taking in some of the Bavarian architecture, flowers, mountains, and beautiful countryside until we arrive at Lake Constance in the evening. I remember watching the cars cross Lake Constance as they traveled from one country to another thinking that I wish I could do that from home.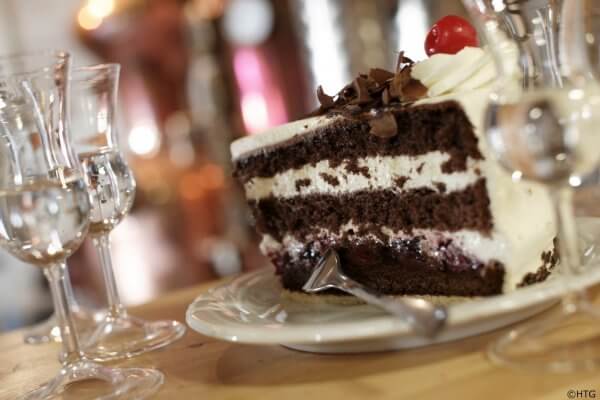 Two Michelin starred meals in the area are on our list, so we'll make reservations to dine at Restaurant Ophelia, in the five-star Riva Hotel Konstanz, which was bestowed with 2-stars and later when we get to the Black Forest we'll visit Restaurant Bareiss, ranked in the Michelin Guide's top ten for German gastronomy. If I'm smart I'll spend some time hiking one of three main long-distance trails (Westweg, Mittelweg or Ostweg) to burn off some of those calories.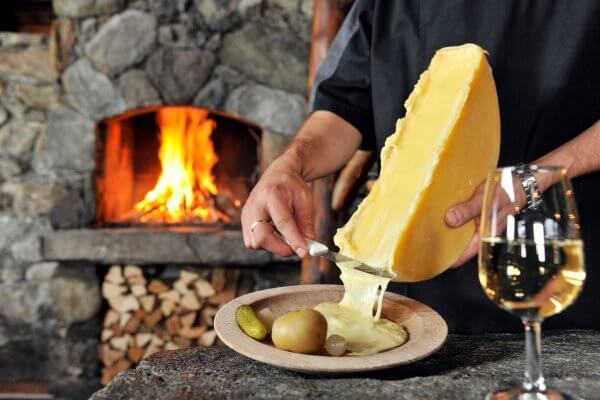 Cheese…delicious Gruyères cheese is on my mind as we head to the medieval town of Gruyères. I've always had it melted over my French Onion Soup, and I can't wait to visit Le Chalet de Gruyères to sample their classic, local Gruyères cheese fondue. We'll meander through the town and visit the Gruyères Castle which towers over the town.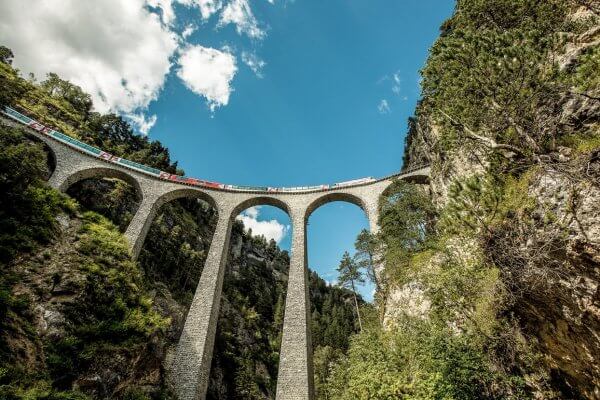 Back in the car and we head to Zermatt. We have to take the Glacier Express from Täsch as Zermatt is a car-free zone. There's a parking lot to leave the car for the 12-minute train ride to the village. I'm planning on a few days here, as there is so much that I need to do. I love to ski, but I really want to focus on relaxing beneath the Matterhorn, visiting the old village that dates back to the 16th century, and just meeting the locals who tend to be very friendly to learn about the culture, and most of all, those special restaurants that tend to be off the beaten path. A few nights at the Hotel Monte Rosa or its sister property Mont Cervin Palace for our choice of room experiences will do us good.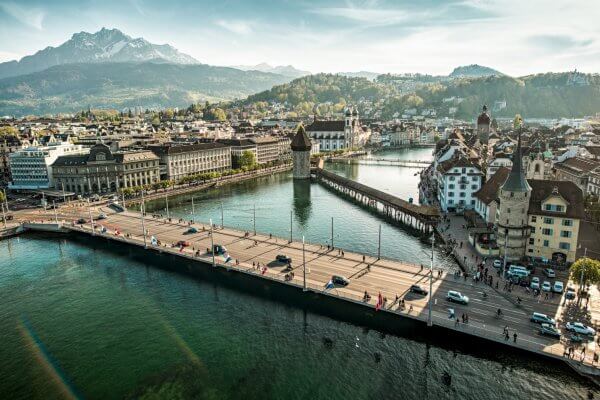 Next we'll be off to our final destination Lucerne. We'll have to wave goodbye to Zermatt as we take the train back to our waiting car. I have a list a mile long for this city as I want to pack in what I can before heading home. It is also the spot where I'll pick up my gifts at CHRIST Watches & Jewelry for my husband and son (both Swiss Watch lovers).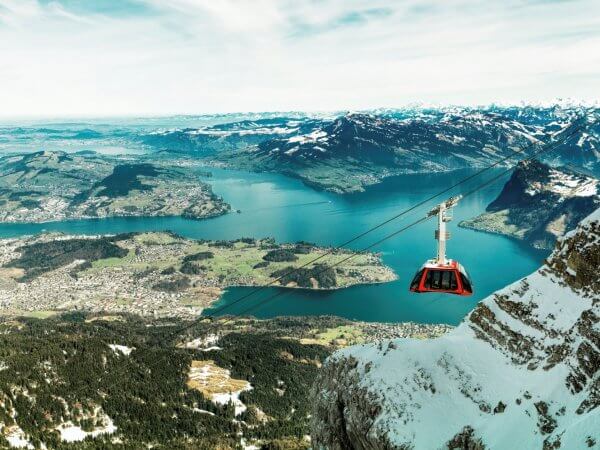 I want to explore by riding the steamship from Lucerne to Alpnachstadt, where the world's steepest cogwheel train pulls you 7,000 feet up to Pilatus Kulm for an amazing view of the lakes, mountains and the city of Lucerne. If the weather is good, we could hike a bit to the Tomlishorn. I love gondolas and the view from the aerial cable car and gondola down to Kriens/Lucerne provides breathtaking views and is an exquisite way to return down to the city below. A dinner of châteaubriand followed by a fine cheese plates at the 120-year-old Restaurant Château Gütsch is supposed to be an unparalleled experience. The foodie in me is now complete and we'll spend our final night at the legendary Palace Lucerne and pretend we're rating the oh-so-perfect service that they're known for.
For more
Enjoy these  9 fun facts about the alps!