This post was written by my friend Carey McKearnan. I met her online when she was representing English Norman, the jeweler who's necklace I wear daily. A couple of weeks ago she had a stroke and because she had been through it with her mom recently, she recognized the signs in herself. Here is her stream of consciousness story as she lived it…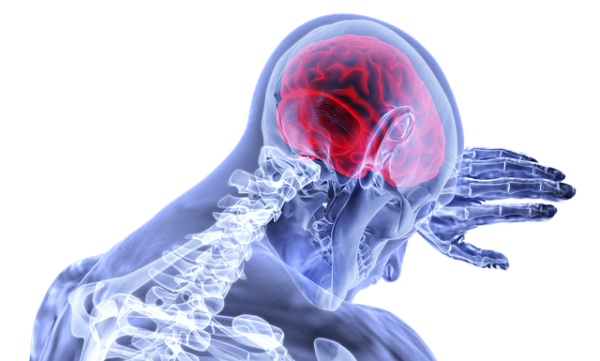 On Jan 1, I took a brisk walk in the historic Sailboat Bend and Tarpon River neighborhoods where Tequesta Indians once traded with Florida crackers and colonial pioneers.
The sun was shining. The sky bright blue. Christmas and Hannukah decorations still adorned lawns. It felt like the early dawn of a much-needed New Year.
I had been full-time caretaking for my mom. She'd had 9 ER stays and 3 hospital admissions, along with multiple systemic failures of the American healthcare (let's be honest and call it Sickcare) system. You can be so afraid of liability, you create far greater liability.
The day before we had been on a call with a financial professional when she got really upset and confused and I saw I had to walk away and end the stress.
Sadly, I didn't do it soon enough.
Shortly after – when trying to reason with a recent stroke victim – I had seen her scrunch her eyes and hold her hand on the top of her head, above her left eye. I could see the pain in her face as she winced hard.
My mother is strong and her pain tolerance sky high. I'd be sobbing by the time this woman demands Advil or Tylenol. I'd been telling medical personnel that every time I handed her off to a new one, or they changed shifts, or we landed anew in yet another ER or hospital wing or even a different floor of the same hospital tower.
And yet…
And yet…
For the second time, I had failed to recognize signs of stroke in my own mom.
I saw it but didn't see it. Nor did I act on it.
Not right away, anyway.
Because it was Christmas Day, and after 8 ER trips and an 8-day hospital stay in solitude (Thanks, Covid 19 + mask no -believers!), the woman wanted to be home, in her own bed. Eight days of isolation in the 10th month of Covid was not good for either of us saying goodbye to her before a brain intervention procedure on the 15th anniversary of my father's death os a massive heart attack. None of that was good for any of us.
Even the dog had an ER trip after I recognized the same signs of stroke in her dog. Whose left eye had looked weak, weeping, and a little droopy.
But I digress.
Or do I?
…
Now, I know the signs of a stroke.
Or I should say, I better recognize signs of a stroke, even in my own body.
I've experienced them personally.
I, too, had a bilateral small vessel stroke, which I diagnosed myself, then walked to the ER because men didn't believe this woman who knows her own body.
It was a few minutes or seconds – who really knows how long? – before I recognized that the very full feeling, almost like my jaw and ear were a bit swollen and clogged as though I'd flown were the exact symptoms my mom had expressed to me just the day before when she had her second set of known strokes.
THE SIGNS OF MY STROKE:
The most confusing and strongest sign – SENSATION that your EAR FEELS CLOGGED. As if you'd just taken off or landed on a jet. Or you'd disembarked days ago but the fullness and stuffiness in my ear (in my case, the right) got stronger, not better. And it wouldn't go away, but got even worse when I blew. and puffed, holding my nose as you would on a plane or even a fast elevator.
This is the blood pressure rising and putting undo, unsustainable pressure on the small or large vessels of the heart, which pump blood to the brain through carotid arteries, large and small vessels.
Like water balloons – or any vessel, for that matter – they can only hold so much volume of anything – in this case, blood, until they rupture or form an aneurysm, or a stroke.
With age, they twist and turn. Like a hose in the yard, twisted vessels can't conduct fluid if twisted too hard and at too sharp of angles, cutting off blood supply to the brain and other essential organs.
But I digress.
My left EYE FELT WEAK AND TIRED like it had to work harder than the other. In fact, I have a very mild Rx for glasses to see distance and it is not my left eye that is the weaker.
Exactly 7 days prior on Christmas Day, my mom's concierge, Dr. Claire Katz, had asked on the phone:
"Does her eye look watery or teary?"
It did.
I knew she'd say, ask her to do these tasks while you're on with me (5 years prior I had thought I had given my mom a stroke while driving 82 mph on I-95 outside of Jupiter).
ESSENTIAL LIFE LESSON ALERT!
DON'T SCREAM AT YOUR ONE + ONLY MAMA!
Then and since a number of medical professionals had repeated the same commands to have her follow:
Ask her to smile.
Does it look even?
It didn't.
Have her put both out straight in front of her and hold them there.
Is one lower than the other?
Does she struggle – even a little – to hold them at the same height?
No. Not that I could tell.
Squeeze her hands.
Can she squeeze them hard and equally?
Yes, she could.
Put my own arms out and have her push up, resisting against my pushing down.
Good. She could do that with strength.
Now have her push down, while I push up.
Good. Wow, she's way stronger than she looks, frail and vulnerable but still with a good amount of fight-like-Hell in her.
Stick out your tongue, Mom.
Stick it out.
Curl it up.
[I think you're looking to see if the tongue flops to one side]
Lack of smile symmetry is a critical sign of a stroke.
When I was alone on my walk feeling extreme elation after extreme stress and exhaustion and like ALMOST giving up…I didn't have a mirror.
But, I had to work harder to smile on the left side when the stranger who called 911 told me to do the tasks I knew he would.
And words felt a little hard to form, especially on the left side of my mouth and tongue. I stuttered a bit and reached for a few words, repeated one or two. I tripped over words as my mind worked faster than slower than the shape of words could keep up in my mouth and as they tumbled out into the air in a bit of interior frantic anxiety displayed as outward calm.
I felt slight, quick bouts of feeling I might fall, but caught myself and righted my step. The stranger, Myles, and his wife gently suggested I sit down on the curb.
I felt better before a RUSHING, SWOOSHING SOUND filled my skull between my ears, but especially in my right ear, and down into my jaw, and just above my right eye. I'd been in a car accident and had long term soreness and loss of senses on the right side of my neck. When I get anxious or stressed, or run too hot and fast that side of my neck gets taut and my shoulder raises up toward my right ear, feeling tight and tense and taught. I'll often hold up a warm coffee or teacup, or sometimes a sweating cold glass to soothe it instinctively.
I remember my mom saying for literal YEARS, that she didn't gave hearing loss, her ears felt clogged, her head full, like she'd gotten off the plane but her head never did.
I started to feel like I could throw up.
What was taking EMS so damn long, weren't we RIGHT by a fire station? I didn't feel desperate. But I'd read the headlines of a.few ads I'd never really slowed down enough to read in full.
SECONDS AND MINUTES COUNT IN A STROKE AND HEART ATTACK.
SIGNS OF STROKE LOOK DIFFERENT IN WOMEN THAN MEN.
I know you shouldn't shoulda coulda woulda your life away (at 49.10, I've done enough of that for multiple lifetimes)
But I guess I should have read the ads in full!
Slowly.
And digested them. Fully.
Or maybe the signs didn't resonate with me. In their neat little acronym:
F.A.S.T.
FALL

– a fall or sensation or near fall can be a precursor or sign of impending or sudden stroke
A – SEE. I can't even recall what this letter is for the acronym. Did a guy think that up? I'll come back to this one.
SPEECH – slurred speech most of us is a sign of stroke. And so is confused speech, stuttering (even slight), reaching for words, realizing you've said the wrong word, or in the wrong order, or tried too hard to find a word or more
TIME!!! – SECONDS + MINUTES COUNT
One essential sign is missing.
I'd seen my mom. grab the top of her head. Eyes tight and squinting as though in the bright, blinding sun, the look of pain torturing her beautiful face.
That was the first stroke I had seen but didn't know it.
Then a few days later, I'd seen her curled up in a ball on one side, like a child, trying to sleep through intense pain, her hand over her left eye.
What's the matter?!??!
Are you having pain? Over your eye?
Dr. Katz says that's a sign of stroke!
If you are, you have to tell me! We have to go back to the hospital.
Seconds + minutes count in a stroke!!!
No! No!
No, it's the sun.
It's too bright.
I just wanna sleep.
Carey. It's Christmas.
I JUST WANNA BE!
In my OWN BED.
and rrreesstt.
I just. need.
Rest.
Now that I've shared the signs of my recent stroke that I diagnosed in myself, my greatest hope is that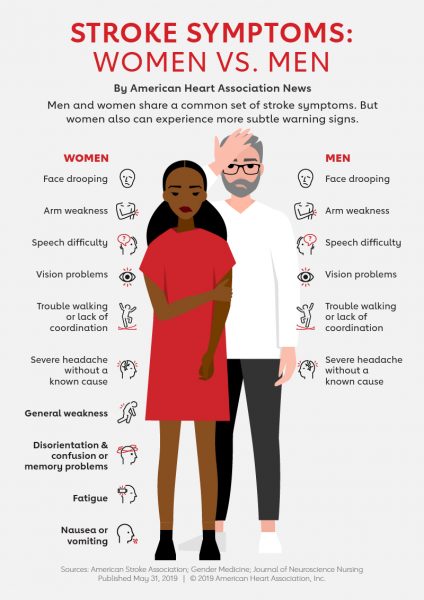 THIS STORY will SAVE LIVES
Yours.
Someone's you love.
Last lesson. I've heard it from an ER nurse 6 years ago I keep having to relearn this crucial lesson.
My mom is a teacher. By calling. By trade. Licensure in four states and in her soul and bones.
"Next time don't wait.
You never let the patient decide when to call 911 or go to the hospital."
And clearly.
Until we do some teaching.
As women.
Never let the cocky guy in charge when EMS T304 come, tell the patient when they're having a stroke. Or not.
"Your blood pressure and pulse rate are good. They're normal blah…blah…blah…blah.
That's good.
You didn't have a stroke.
"I know I had a stroke because I had the same signs my mom did when I saw her stroke a few days ago."
"YOU ARE NOT HAVING A STROKE. THAT'S NOT HOW THIS WORKS.
Where do you live? How did you get here?"
"Okay."
A few answers that just made matters worse since at the early hour without self-care I looked homeless, deranged, and/or on drugs.
"Is there someone else that could lead to this line of questioning?" I asked, averting my eyes from the demanding barking questioner and gently pleading at a kinder, younger but softer one with my eyes.
"NO! I'M IN CHARGE HERE!"
With that, I thanked them. Ripped off the blood pressure cuff, got up, and started to look out and walk away, them advising against it, me saying I asked the wrong people for help again. The guy screaming and me THANKING THEM, his two colleagues looking head down a bit, dumbfounded bit lot surprised looks, perhaps defeat or sadness or concern on their eyes.
"THANK YOU! I APPRECIATE YOU!"
"NO YOU DON'T!"
"I DO. BLESSINGS TO YOU!" I yelled, looking back, catching the oldest of the three shake his head whilst the ONE ON CHARGE yelled back,
"YEAH RIGHT. YOU'RE SCREAMING LIKE A LUNATIC!!!"
I didn't see his expression. I had already turned away, walking briskly and with purpose in the direction of Broward General. Where I had come into this world.
Because seconds + minutes count.
And I know my body.
And I'd seen the bowman who brought me into this world stroke. More than once.
Before I knew the signs.
And when I did.
And no man owns my body. Or tells me what to do with it. Or what it is doing.
I'm speaking.
Shut the Fuck up and listen to me.
>To me.
>>It could save your life.
>>>Or that of someone you love.