Having lived most of my life in Providence, RI, we always considered Boston to be our big city. I spent a lot of time on the commuter rail that goes from downtown to downtown when I lived there and still go in often as my brother has a 2nd home there.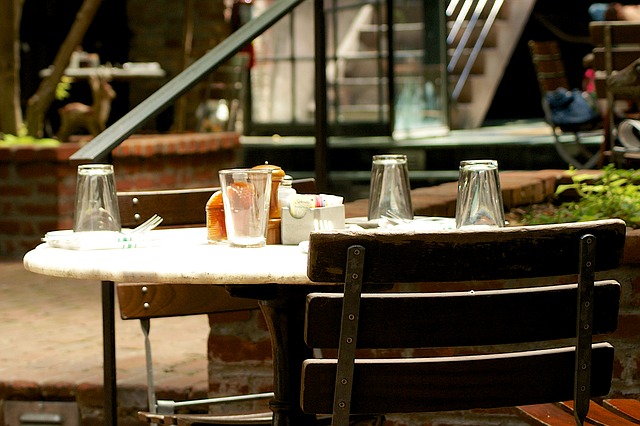 One of the things that I've noticed over the years is all of the great spots that have sprung up throughout the city to enjoy a delicious start to your day in a fun atmosphere. You already know that your breakfast is your most important meal of the day, and if you're in Boston, looking to get yourself fueled up for the day, we've got you covered.
Keep reading to discover some of our top breakfast spots in the city that'll serve you some of the most delicious eats!
Flour Bakery & Cafe has been one of the most popular bakeries in Boston since a long time now- with its pecan sticky buns and buttery croissants, and naturally, it also makes for a great choice to go and grab your breakfast! The coffee cake and the doughnuts here are worth a special mention. You'll find it spread across 9 locations in the area now, and with a ton of baked goodies out there, you'll definitely be spoilt for choice.
NOTE: This is also a great afternoon retreat from a busy Boston day, since you'll surely find yourself walking by one of their locations at some point in the afternoon.
This tiny little cafe serves up some of the most delicious sausage sandwiches ever, and if you're not sure what you want to grab for your breakfast, this place is a no-fail visit. Grab their famous sausage eggwich, which, as the name suggests, is a fluffy frittata style sandwich with stringy mozzarella and some spicy aioli to go along with it! Also make sure you try their melt-in-the-mouth chocolate chip cookie while you're at it.
Mike & Patty's is another favorite breakfast spot among many in Boston, and if you get yourself here, you'll know why. Get your hands on their famous toasted brioche sandwich that packs in a fried egg, ricotta cheese and more! Some other famous items on their menu include the veggie grilled cheese sandwich and the breakfast grilled crack. The place might be small, but that also means you get to watch your sandwich being prepared!
NOTE: Get there early & be prepared to wait…it's a TINY restaurant.
Well known for its hearty breakfast options and for the fact that all its creations are made using fresh ingredients right for the farm, it is easy to understand why this one made it to our list. One of the star items on their menu is the buttermilk biscuits topped with cream chipped beef- the perfect breakfast plate to try! No matter what you pick, make sure you treat yourself to their freshly squeezed juices alongside it!
If you're looking to get your morning caffeine fix, 3 Little Figs is the place to be. Not only is their foam work impressive, but the beans used to brew your cuppa are actually carefully selected to ensure you have the best coffee experience you need to get you started for the day. Team it up with their famous scones or muffins or get yourself a halloumi sandwich or a slice of spinach pie.
NOTE: You'll have to get to Somerville to enjoy 3 Little Figs, but it's worth the short ride on the "T"
The South End Buttery is another neighborhood favorite that serves some of the most delicious almond croissants and breakfast sandwiches. Get here to dig into the buttermilk sandwich or their famous breakfast burrito, and if you've got a sweet tooth, you can try the banana walnut muffin or one of their house-made pastries!
NOTE: This breakfast spot is in walking distance from my Boston digs, so when I'm in town, you'll probably find me chilling out here. Stop at my table and say HI!