It's funny, but I've been struggling lately between my love of fashion and getting back to my roots. My roots being very firmly planted in the 60's and early 70's. I have a schizophrenic sense of style that is a cross between dresses and  heels with ethnic jewelry and handmade scarves. Lately, I've been finding myself drawn bath to earth friendly linen and cotton,comfortable shoes, and vintage. It's been difficult trying to balance the two, so instead I just dress the way the day feels to me.
There have been times when I've been able to blend two sides together. Take the new Earth Shoes. I used to wear them back in the day when they had the negative heel, but their new Spring/Summer collection includes wedges and heels with a positive heel base and fashion forward styling. For those earth mother's who still love the negative heel…don't fret, they still  make them.
It's Earth®. A modern collection of dress casual footwear, grounded in the ideals of promoting a healthy lifestyle. From dress styles and wedges, to casual styles, to everything inbetween, new Earth® styles deliver remarkably against their value with a comfort footbed that delivers wellness into every step.
They may LOOK new, but they're still as comfortable as you would expect an Earth shoe to be. What I love best is being able to have that incredible comfort in more contemporary styles at a price that is…BEYOND affordable. The Spring/Summer 2012 Earth® Collection is all under $100!  Prices range from $79-$99, and we're not talking plastic (because I wouldn't be wearing them if they were), they are made of REAL leather.
Check out how versatile they are. I can wear them just hanging around in skinny cargo jeans, going out for lunch & shopping with my friends or out with Mr. S for a special evening.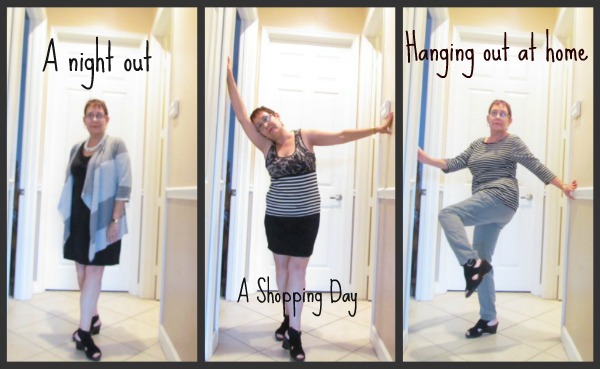 I've worn them quite a few times from morning through evening events and never had to go through a break-in period. They were comfortable from the moment that I put them on, til I took them off. The footbed is well cushioned, with a padded heel (to displace shock) and a reinforced arch support to stabilize your foot. There's even EXTRA cushioning for extra support.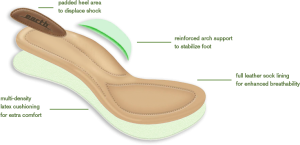 To celebrate their new collection, Earth Shoes is giving away  a trip to a Special Place on Earth, Free Shoes and more. Want to enter? Simplygo to:  http://www.earthfootwear.com/t-innercircle.aspx and enter today!! I'm keeping my fingers (and toes, because they're so comfortable) crossed for you!
For more information about my new shoes, fan their facebook page, follow them on twitter, or JUST go to their WEBSITE!
 I was compensated by Global Influence  as part of a Bookieboo LLC campaign with Earth Footwear.