I'm packed…well, sort of. I pulled out my Briggs & Riley BRX bags and put them on the table…tossed 2 pair of shoes (heels & ballet flats), a pair of skinny jeans, skinny cargo pants, a skirt, tops & 2 dresses in and I'm ready. No muss no fuss. I've mastered the art of packing and even a trip like this one means the same outfits.
What? You didn't buy anything SPECIAL for your trip to Paris?
Non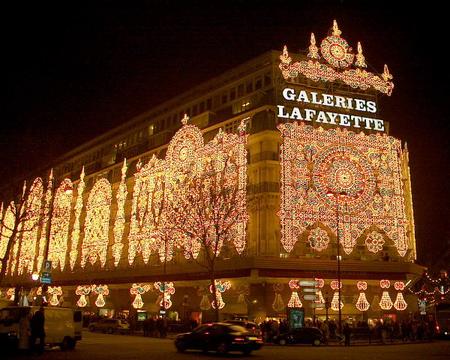 I'm heading to the shopping mecca of the world…if I need something I'll just slide into Galeries Lafayette or Printemps. Not enough undies? Tati is cheap and has cute lingerie. Forgot my face creams (on purpose)? – The Grands Magasins as well as the drugstores have facial products galore.
The only thing left to do is say Au Revoir to you and remind you to check in all next week as I try to bring you my week in photos from the City of Lights.