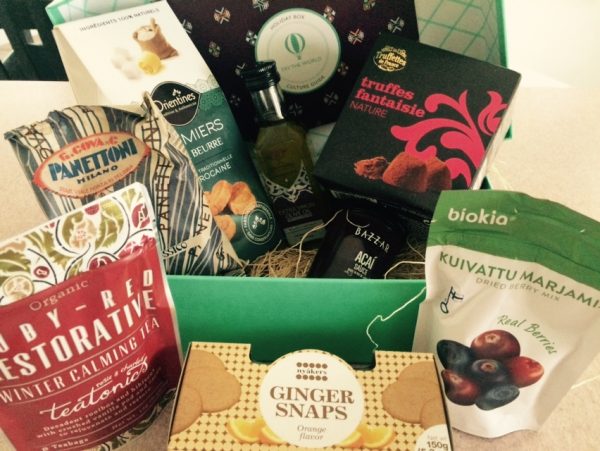 It often seems like the days are getting shorter; between work, the kids, household chores, soccer games, and family life, it feels nearly impossible to get it all accomplished. Thankfully we live in a world filled with conveniences. You can literally have anything you want delivered right to your door every single month, and the best part of this is that it will show up automatically without you having to place the order. Because let's face it, if you had to order it, then you'd probably forget too.
This is one of the smartest ways to stay on top of the everyday things that you use and save money while doing it. Whether it's cleaning supplies, body grooming, your morning cup of coffee, or groceries, there's a service that makes it impossible to forget and allows you to focus on the things that are important.
For the most part, you'll have total control over the frequency of deliveries and can easily cancel them at any time. Here are some practical month-to-month subscriptions that will make your life easier, keep your home stocked with the essentials and save you money,  
You've got to shave, get your razors delivered
Think about how long you've been using that dull razor blade because you keep forgetting to pick one up – too long. Get razor cartridges delivered right to your door every single month. You'll have control over the delivery amount and timing and never have to worry about cutting yourself on a dull blade again. 
Never be left without your morning coffee again
There's nothing worse than going to make a cup of coffee and realizing you forgot to pick some up. This sets your entire day into a downward spiral. As a coffee lover, when you sign up for a coffee subscription, you won't only have coffee delivered to your doorstep; you'll have options of coffee of fresh flavors from just about anywhere imaginable around the world. 
Eliminate hunger pains with healthy snack options
Moms on the go need a pocketbook filled with snacks – between school pickups and soccer practice, eating dinner becomes a late-night routine. And if you want to avoid the suddenly starving whines from the back seat, you must have snacks handy. A monthly subscription of nutritious snacks is a game-changer. Don't worry; you'll have control over the types of snacks you get for your picky eaters.
Take the guessing out of cooking dinner
Figuring out meals every night can be a daunting task. With a meal subscription each week, you'll get a box filled with all of the ingredients you need to make delicious meals. You get to choose the recipes that you want, which allows you to cater around picky eaters or restrictive diets. And don't worry, you'll get step-by-step instructions with each meal.
Fresh meats without the butcher
>When was the last time you made it to the butcher? Butcher meat is delicious and fresh, and now you can have it delivered right to your door every single week or month.  There are a handful of quality services that offer options of 100% grass-fed meats and free-range organic chicken.
It will feel like your birthday every month
When you're always busy, you tend to forget the fun stuff and get into the routine of buying the same things again and again. But you can get samples of beauty products and be surprised every month with new products to try, from skincare, makeup, and hair products samples that allow you to find new products without the commitment or choosing what you know you like in full-size.
Using natural products makes shopping hard
Finding quality natural products sometimes makes shopping difficult. You can only find the product in certain stores, and they never seem to be stocked. Never run around or do without the important items again – such as baby wipes, detergent, or shampoo and conditioner. Plus, you'll be able to save money on these everyday items.
Uncover a new favorite blend without having to step foot in a liquor store again. Just think about how much time you'll save when you don't have to choose a bottle. These wine subscriptions will choose wines based on your preferences and deliver them right to your doorstep.