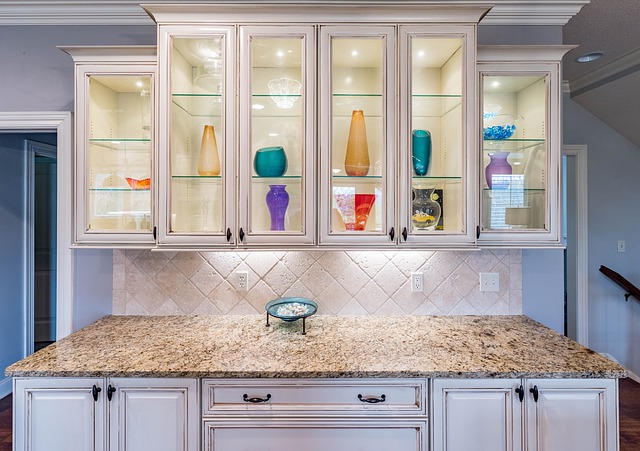 Most of us have at least one type of collection. Maybe it's an assortment of ceramics from your late grandmother. Maybe it's a variety of arrowheads you've found while hiking in the woods. Maybe it's an embarrassing number of Magic the Gathering cards you've been hoarding since sixth grade. Whatever the case, part of the joy in collecting items is putting them on display, so you can spice up the design of your living area, show off to your guests, and share images with fellow collectors on the internet.
So what are some of the best ways to do it?
Ideas for Displaying a Collection
These are some of the best approaches you can take to putting your collection on display:
Invest in a fireplace mantel.

First, consider

investing in a fireplace mantel

. This ornate addition to your living room can be the perfect way to display your favorite collectibles—and as an added bonus, you can make use of a fireplace to warm your home and make it more inviting. The only downside here is that you'll have limited space to work with; once the mantel is full, you'll need another option for the remainder of your items.

Build custom shelves.

If you're looking for a supplement to your fireplace mantel, or if you're just interested in displaying your collection on the walls, consider building custom shelves. If you start from scratch, you'll have practically unlimited options in terms of shape, size, material, and placement; you can even

build floating shelves

, to make your display look even more impressive. Customize your shelves to your display to make it powerful.

Use a cabinet.

If you already have a cabinet or a similar piece of furniture, consider using it to house your display. Depending on the style of the piece, you could keep your collection behind glass doors, or display it on a shelf within the unit. The usual problem here is visibility; some or all of your collection may be partially obscured.

Get a glass display case.

If you're willing to spend a bit more, and/or if you want your collection to be more visible, invest in a glass display case. This piece of furniture can serve as the central focal point of any room and will give a full 360-degree view of your best pieces. It's best used for 3D displays, like statuettes.

Hang items on the wall.

By contrast, if you have 2D items to display, you may want to hang them on the wall. This is a great way to save space, and it can make any room seem more interesting. Just make sure you're not damaging your items in the process.

Create a shadowbox. Shadowboxes are enclosed display cases

with a glass front, and they're relatively easy to make. Build a custom shadowbox for some of your most prized items, and then display the box as you see fit.

Rely on cloches.

Cloches are bell-shaped, glass enclosures you can use to highlight individual items. They're not great for displaying an entire collection, but if you have one or a few standout pieces to show off, they can make a great impression.
Obviously, some of these will be more appropriate for your specific collection than others. Always make sure you choose a display method that caters to your specific type of items.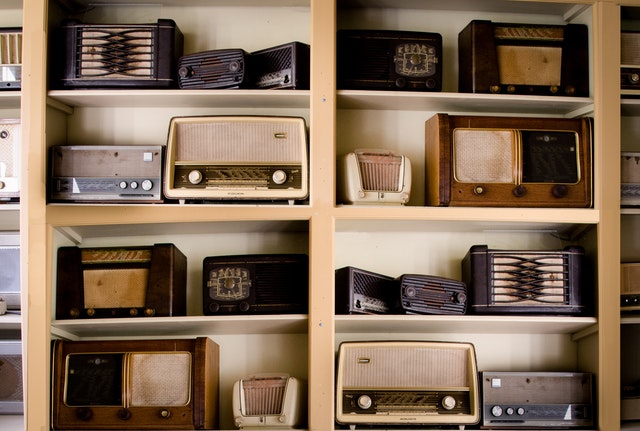 Bonus Tips
These bonus tips can make your collection "pop" even more:
Prioritize your best pieces.

If you have a big collection, you may be tempted to put everything on display at once. However, this may end up looking cluttered or excessive. Instead, make sure you prioritize only your best pieces, even if you have a high volume of pieces.

Emphasize white space.

Again, clutter is the enemy. When displaying your collection in a case or on the wall, make sure you leave plenty of negative space between these items. This will make your collection more aesthetically pleasing, and give more room for your best pieces.

Invest in good lighting.

Even a good display can fall victim to bad lighting. Invest in spotlights to highlight your collection, or use small rows of LEDs to serve as backlighting for your work. You'll instantly take your display to the next level.

Rotate and tweak.

Even if you love your collection, it may grow dull if you're looking at it all the time. Rotate old pieces out and new pieces in from time to time, and make tweaks to keep things interesting.
You'll want to take your collection display seriously, but don't stress about it too much. If you like the way your collection looks, that's all that really matters. Experiment to discover what you really like (and don't like), and how you can improve your display even further.