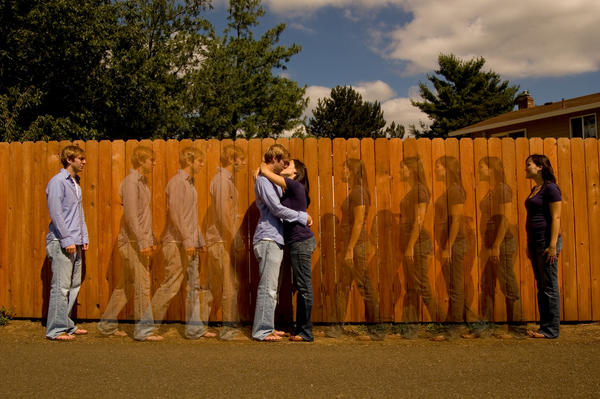 Valentine's Day is just around the corner, and the phone calls from my favorite single girl Sandy seem to be getting more and more frantic. To help her (and any of you) out with a little bit of cupid's arrow, I've asked Ernest Quansah,president of Relationship Advice for Success, and founder of Online Dating, Relationship, and Marriage School for a bit of advice to find love in 2013.
Fear, stubbornness, ignorance, procrastination, resignation – for singles or couples longing for love, these are among the deadly sins, according to relationship expert Ernest Quansah.
"These are the psychological traits which singles and many couples use as excuses," says Quansah, author of Do's and Don'ts of Relationships: Nine Steps to a Deeper, Richer Love Relationship.
"I hear it all the time; singles or married couples say they're not rich enough, or they need to lose weight, or they just don't think they'll find what they want. But I say nothing is perfect, and if you think that you'll only be good enough when you've lost five pounds, or have a nice car or a bigger house, then you will never be 'good enough.'"
After completing a survey at Relationship Advice for Success, Quansah found that all respondents reported that they still believe in lasting love, and if there was a way to learn to find true love, they would try it. Singles are looking for relationship success as much as committed or married couples, he says.
While self-improvement is important, singles and couples should not use excuses to put off what could be a meaningful, lasting relationship says Quansah, who takes a holistic approach to relationships. 
Just as people need a plan in order to give themselves a chance with other New Year's resolutions, such as weight loss or a career move, so too is the case with finding  permanent love. Quansah says singles and couples need to answer six questions while pursuing love and true happiness:
1. What is my goal?
For each question, jot down what you are really looking for. Are you looking for a lifelong partner, just a date on Valentine's Day, or for your marriage to work? Many "serial daters" and "twice married men and women" claim they want the real thing; however, often their behavior indicates the opposite. Singles and couples must be honest with what is in their hearts, Quansah declares.
2. What am I doing to achieve my goal?
Striking a balance is important. Doing too much, like spending a lot of money on a new look or being too negative, can be relationship killers because they are not permanent solutions and this makes achieving your goal difficult. If you're act like yourself, you'll be more comfortable and self-confident – and those are attractive qualities! Remember who you are and what you love, but don't be inflexible; love and relationship success are often about compromise. Taking note of what you have and haven't done, and evaluating the effectiveness of those strategies, are the key to dating, relationship, and marriage success.
3. What might prevent me from achieving my goal?
Fault finding in potential love interest or in a marriage, for example, can hinder the flow of success. Another obstacle may be placing artificial contingencies on your love connection, like comparing yourself to others, or unintentionally putting too much strain on your marriage. An objective, calm, and rational approach can help you map a course for meeting the man or woman of your dreams and achieving love relationship success.
4. What methods have not worked for me?
Mistakes are to be expected – nobody's perfect. But they should only be acceptable as long as you've learned something from them. Look back and do a review. If you have approached dating or relationship success in ways that keep failing, it is time to change!
5. What methods have worked for me?
Everybody has qualities that make them good at some things and not so great in other areas. Focus on your strengths; if you have used methods that brought you success in dating or in your marriage, you should use those methods because they will yield result. But do not be afraid to test the waters with new ideas.
6. What will it feel like when I succeed?
If you cannot envision the taste of success, you may be less motivated to go the extra mile for true love. Think about how nice it would feel to have meaningful companionship, bring someone home to meet the family, and maybe even start a family of your own.
Photo credit: Auzigog / Foter.com / CC BY-NC-SA