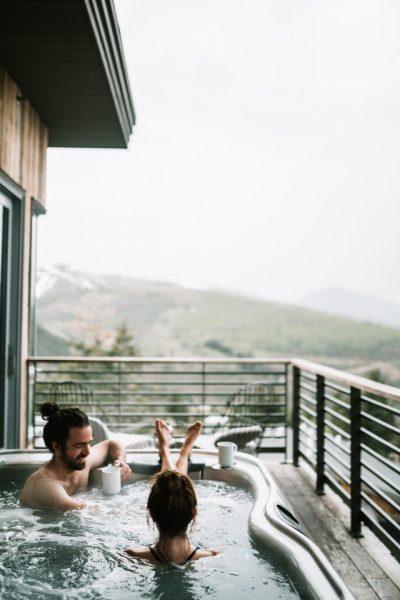 Romantic getaways are the perfect time to reconnect with your partner and remember all of those wonderful things that made you two fall in love. Planning a romantic getaway can get a little stressful, but all of your efforts are worth it when you can spend time focusing only on your relationship. On top of making your travel plans, you'll want to use these tips to make sure that every detail draws you two closer.
Indulge In a Little Wining and Dining
Has it been a while since you two went to a fancy restaurant? It is easy to forget about the importance of splurging on each other every once in a while. Look for a fancy restaurant near your hotel, and make reservations for an intimate dinner. Then, go ahead and order that expensive bottle of wine or gourmet dessert. Enjoying a sweet indulgence together heightens the romantic mood. Don't forget that many places also offer room service, which gives you an option for wining and dining if you don't feel like getting completely dressed to go out in public.
Find Fun Ways to Ignite your Passion
Couples sometimes fall into a rut when it comes to the physical aspect of their relationship. A romantic getaway is an ideal time to try something new. Consider booking a fantasy room that inspires you to explore your wild side. Some couples might consider bringing adult sex toys into the mix just to spice things up. Being somewhere new has a funny way of helping people to break out of their shells.
Make a No Electronics Promise
The time you spend on your getaway is meant for celebrating your relationship. While it's fine to occasionally check your phone to make sure that everything is going alright at home, you don't want to get stuck thinking about work or other stressors. Make a pact with your partner to limit screen time by keeping the phones and laptops on their chargers. You can also promise to avoid stressful subjects. Keeping your conversations all about you two makes it easier to keep the romantic vibes going.
Pack a Few Items to Set a Romantic Scene
Depending upon your travel location, you might want to bring a few things to ensure that you have everything you need to woo your partner. Stash a few candles in your suitcase that you can use for mood lighting. Rose petals, massage lotion, and lingerie are a few more items that you might not want to leave behind.
Explore a New Activity Together
Doing new things together deepens your bond. If you choose to venture out of the hotel room, then make sure to try something exciting and new. You could plan to go parasailing if you are staying at a beach, or you might check out a nearby amusement park. Engaging in an activity that gets your heart racing is destined to help you generate those same sensations that you feel as you fall in love all over again.
The best romantic getaways are ones where you and your partner can let go of your daily worries and fall even more in love. Try to leave lots of room in your itinerary just to let the day unfold. From enjoying a leisurely breakfast in bed for two to giving each other massages, it's incredible how much fun it can be when you dedicate time for romance.