It's no secret that if I had to choose an island to run away to it would be Aruba. I have probably visited at least 2 dozen tropical destinations, most of them in the Caribbean and while each of them has something special to offer, nothing quite compares to a week spent in my favorite Dutch island.
1. Feed the flamingos at Flamingo Beach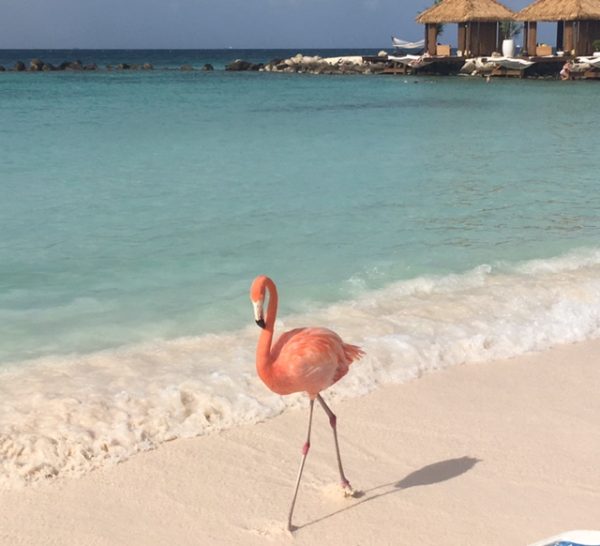 Feeding flamingos at flamingo beach. Head on over to the Renaissance's private beach for some sun, sand and FLAMINGOS! It's  only available to Renaissance Aruba Resort & Casino guests (a great reason to stay at this fabulous resort). You can buy flamingo food from a gumball machine type dispenser, so bring some coins and get there early. Once the flamingos have been fed by enough vacationers, they tend to stay away. Water taxi's leave right from the lobby of the hotel every 15 minutes.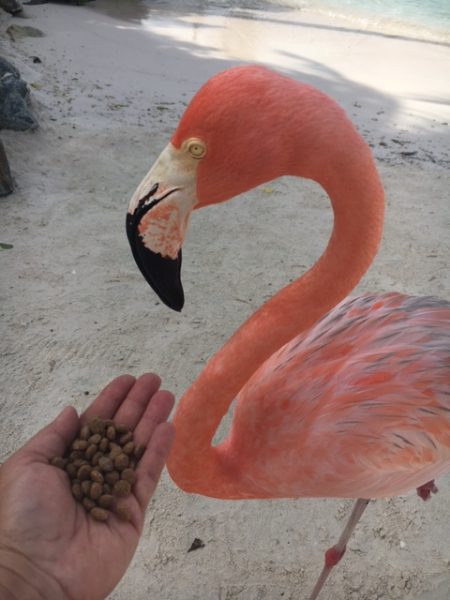 2. Eat with the locals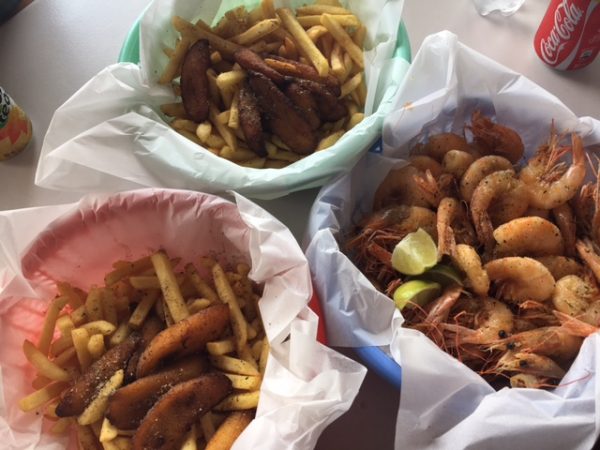 My favorite spot to rub elbows with families, fisherman and Arubans is Zeerover. You'll see why the fish is so fresh…as the fisherman pull up to this restaurant/fish market to sell their catch that you'll be eating minutes after it's taken off of the boats.
3. Go out for a sail and snorkle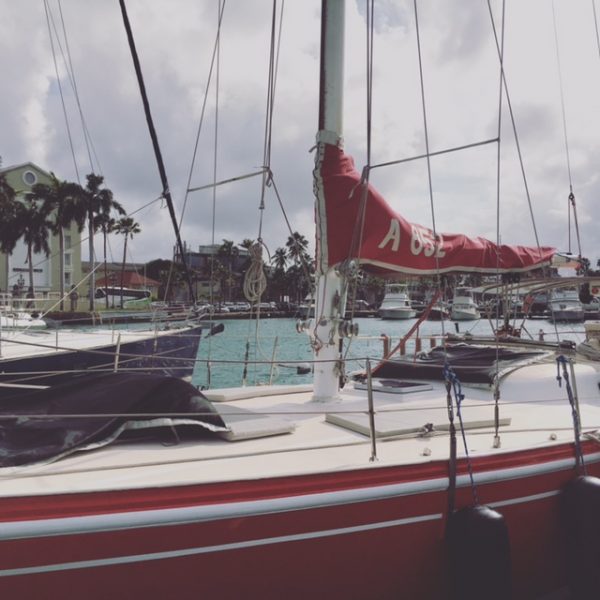 Forgo the usual catamaran party boat and hop on a classic sailing vessel with Tranquilo Tours with Captain Anthony. Not only will you see the beauty of the ocean and get glimpses of the island you'd never see from land, but the man is an amazing chef and will feed you a lunch (or dinner) that you'd never imagine could have been created in a small galley.
4. Go au natural
Keep your clothes on, I'm talking about exploring the beautiful NATURAL surroundings of Arikok National Park. Horseback ride at sunrise, book a jeep tour and hike, or rent a car and explore. JUST GET THERE. This is by far my favorite part of the island and what really sets Aruba apart. Jump in the beautiful natural pool at Conchi, gaze at the waves crashing at Boca Prins, and explore Fontein and Quadirikiri Caves.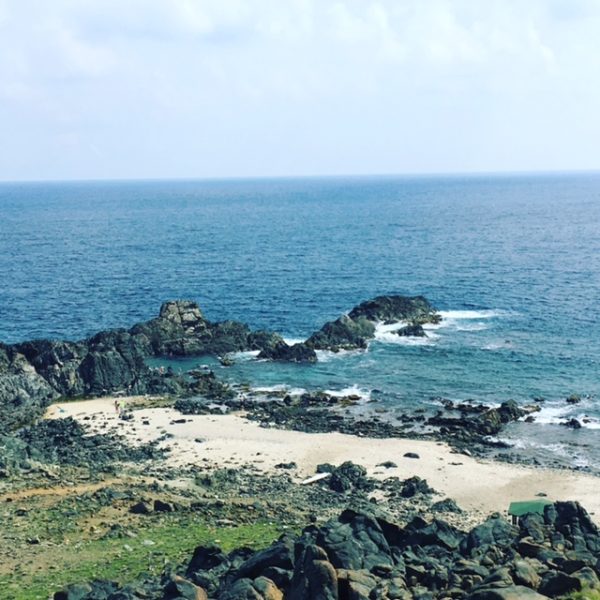 5. Be a beach babe
You are on an island, with clear turquoise water and fine sand….isn't this what you came for? You'll find them dotted along the coast from busy to secluded. In Arikok, Boca Prins or Conchi are my choices, if I'm in town I'll just walk over to the vast and beautiful Eagle Beach, but my all time favorite is Baby Beach. The half moon beach is dotted with trees for shade and is a lagoon, perfect for floating and snorkeling.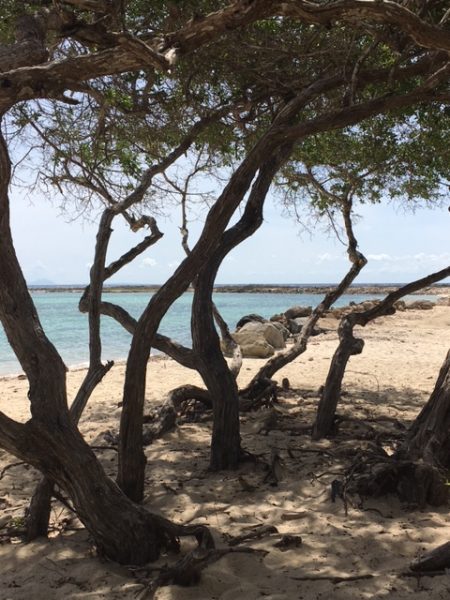 These are my top 5 favorite things to do in Aruba. What are yours? I'm always open for new places to explore