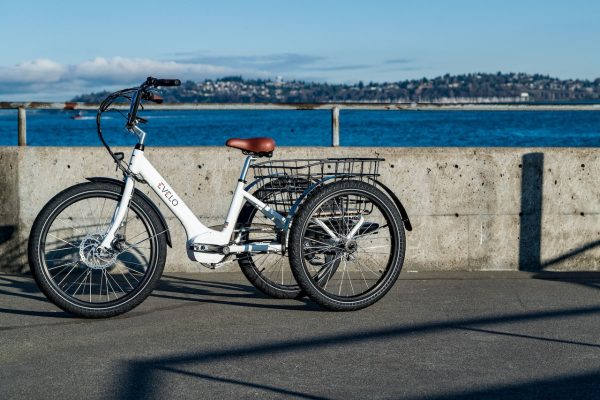 Customers want a better means to get to their job, classes, and even on holiday. Three-wheel electric bikes are becoming more popular as a result of this.
People are becoming more concerned with their health and the natural world. The ideal scenario is to own an electric bike. Using gasoline-powered vehicles less and exercising more can benefit the environment.
A three wheeler electric bike offers a stylish alternative if you are uncomfortable or uninterested in riding a regular two-wheel. You get all the excitement of biking but with fewer risks. 
There are a few things to consider when purchasing electric trikes to ascertain that you get the proper one. This article will guide you through the necessary factors to make the most suitable purchase.
Battery Size
The battery is a crucial element because it influences the distance you can travel on one full charge.
The capacity of a battery is typically expressed in terms of the amount of energy it can hold, expressed in watt-hours (Wh). The required Wh is obtained by multiplying the voltage measured by the current and the duration in an hour. 
A battery with a larger amp capacity can be a better option over one with less amp capacity. You may require a bigger battery if you want to ride a lot or plan to use your new e-trike while commuting. A smaller version is generally acceptable if you plan to bike for leisure.
Think about the battery's type as well. Is it detachable or built-in? The ideal solution, particularly for e-trikes that are bulkier than a two-wheeler, is a replaceable battery. If the battery is built into the bike, it's best to park it near a charging station. On the other hand, you can park the e-trike in your garage and remove the battery for charging at any power station if it is removable.
You also have some protection thanks to a detachable battery. Typically, these batteries are fixed into the electric bike which requires a key to detach them. However, anyone desperate to steal it may still find a way.
Consider Your Needs
For various users and purposes, electric bikes come in many designs. It is best to determine which aspects are most crucial. 
You probably don't need to purchase a full suspension e-trike if you only need extra mobility assistance to get to the nearby shops. In contrast, a hybrid may not be your best option if you plan on tearing up some challenging trails.
A step-through frame can be the best option if comfort is crucial. A center motor setup or a powerful hub motor might be the ideal engine if climbing mountains is essential. A 400 Wh battery or higher is an excellent choice if you often ride long distances. 
You can choose the characteristics of your three-wheel electric bike that are most important to you by knowing what you require. The straightforward rule is to design your three-wheel electric bike for your frequent rides rather than the occasional ones.
Motor Size
The motor is a crucial part of the e-trike as the battery. Also, the motor and battery overlap in functions. Therefore, pairing a powerful motor with a weak battery is not a good idea. The battery will discharge quicker with greater energy consumption of a larger motor. 
Go for an engine that suits battery size if you want to use the motor frequently. Some electric bicycles can also accommodate a backup battery. If you believe you will quickly deplete your battery, consider that choice. 
You should also think about the motor's location as well. The electric bike motor's operation depends on where it is.
Instead of turning one of the wheels, a mid-drive engine spins the pedals' crank to move the e-trike with great power. 
A motor in the front hub turns the trike's front wheel for movement, and the one with the location in the rear propels forward the chain and the gears.
A back hub motor may seem more natural to most people. When transporting heavy loads, the front hub is especially prone to slipping. An e-trike with a bigger motor is more appropriate if your neighborhood is hilly or the landscape isn't laid-out city streets.
Quality and Durability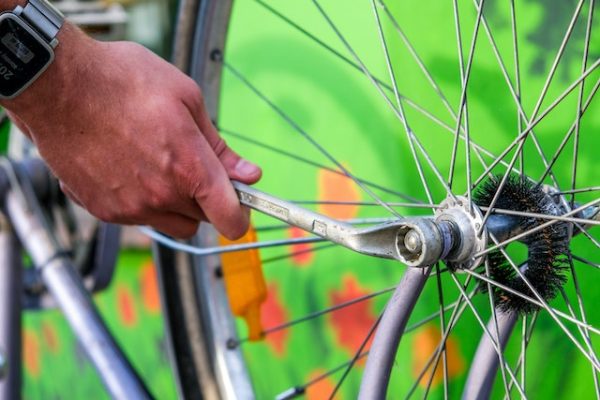 Electric bikes serve as transportation means and not as toys. Regardless of the motor's mechanism, the bicycle's quality is crucial, especially if you intend to ride it daily. 
Engines and batteries can be a bit trickier to evaluate in terms of quality than bicycle components, which you can easily do by reading the list of parts. When in doubt, look into the brands of the motor and batteries. 
But note that if you don't set up and configure your e-trike correctly, it won't make any difference how high-quality the components are. Your neighborhood independent bike shop is a valuable resource for preserving high-quality parts.
The trike's sustainability depends on the structure, construction, and maintenance. With the appropriate maintenance, your bike should last 5 to 10 years, and your battery should survive between 600 and 800 recharge cycles.
And when you need a new battery, your store should have facilities to provide it and to recycle the old one rather than throw it away.
Consider the Extras and Features
Extras increase comfort and safety. Make sensible choices because they improve the effectiveness and practicality of your ride.
To determine the features you need, storage is a great place to begin. Many buyers will immediately scan the back for the sizable load basket. Look farther. How much weight, for instance, can the basket support? How about the measurement? Is it big enough to fit what you prefer to bring on trips?
Also, a suitable saddle or seat can significantly improve comfort. The ideal saddle should be wide with lots of padding.
An e-bike has many moving parts, so it's helpful to invest in a handlebar-mounted trike monitor that allows keeping track of things like battery capacity, pedal-assist setting, miles traveled, speed, and others.
Choosing the Best Electric Trike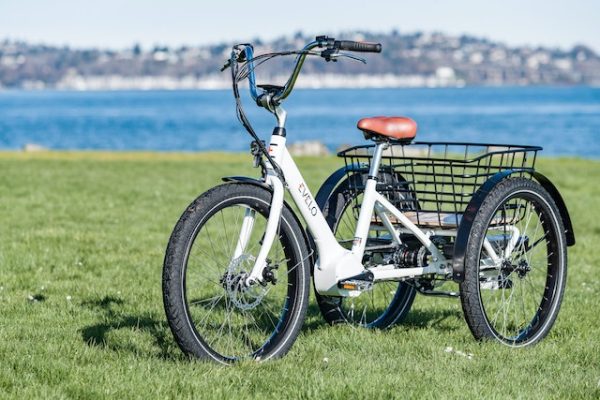 Electric tricycles provide a convenient and enjoyable way to move around town without exerting too much energy. Ensure you consider the efficiency, speed range, and safety factors most essential while selecting an e-trike.
Consider the style of frame that best meets your requirements as well. Folding frames are portable, whereas step-through frames allow simple access. Last but not least, don't overlook appearances. Get an electric trike with a style you adore.