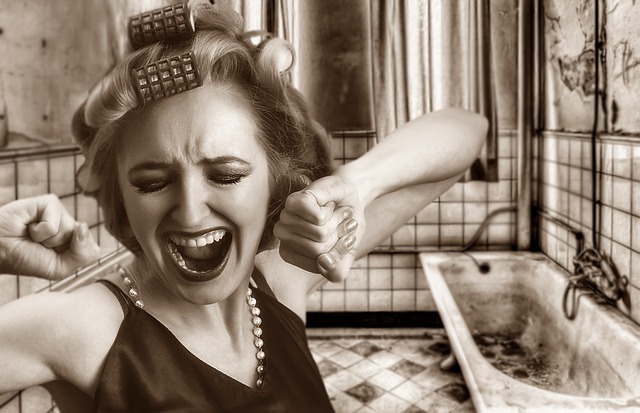 Considering how much time is spent in your bathroom on a daily basis, you would think it would be the first room in the home that people took the time to remodel. However, they tend to leave the bathroom until the last second and then are amazed at the difference when the remodel is complete. If you are considering whether or not to renovate your bathroom, but aren't sure that it really needs it, read on below for a few of the top signs that it's time to take the plunge.
Your Plumbing Is Shot
It's important to remember that the plumbing in your home is the glue that holds your bathroom together. From gurgling drains to toilets that overflow every time you flush them, if the plumbing in your bathroom is shot, then it's time for a remodel. Shoddy plumbing can lead to anything from ruined walls to damaged electrical wires and sockets, once it gets bad enough. If you notice these things with your own bathroom plumbing, then it's time to call in the professionals for renovations.
The Bathroom Isn't Energy-Efficient
In a world, where everyone is doing everything they can to go green to protect the environment, if your bathroom isn't energy-efficient, then you need to as well. Not only will it help reduce your carbon footprint on the environment, it will also help with your electric bills. That's a win-win for everyone involved. To make sure you do the job right, be sure to contact a professional in bathroom remodeling in San Francisco, if that's where you live, or one in your neighborhood who will be glad to help you with a remodel that will help you go green today.
It Smells Funny and Is Humid All of the Time
If your bathroom has a funny smell and is humid no matter what time of the year it is, then you could have mold and mildew built up somewhere you can't see. Though there are remedies for these in a humid bathroom, sometimes it's best to have a full remodel done instead. Mold can be dangerous for you and your family if it isn't taken care of right away.
It's Straight Out of the 1970s
If your bathroom still has the original flooring, green walls, and green fixtures, then it's probably straight out of the 1970s and you really need an update. Not only is there no way that the bathroom is energy-efficient, but there's also very little chance that the bathroom is functioning properly as well. Besides that, if your bathroom is out of the '70s, then it's probably just downright ugly as well.
It's Cramped
If your bathroom is so small that you feel claustrophobia setting in when you're in it for more than a few minutes, it's time for a remodel. A bathroom should be a wide open space where you go to relax with candles in a bubble bath, not a space that you can't wait to get out of.
These are just a few of the top signs that you need to have your bathroom remodeled. Happy remodeling everyone!