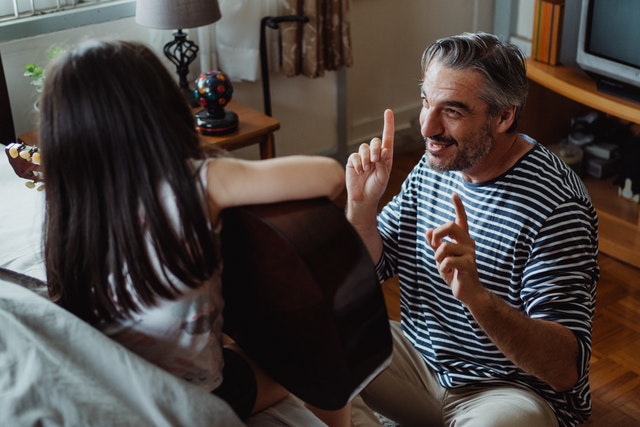 Home education, especially in recent years, is exploding in popularity. This was further exacerbated by the pandemic, but before then a steady trend of parents taking their children out of the schooling system so they can have more control over what they teach and their social environment has been key.
It's important not to think of home education as a lesser or inferior alternative to standard educational institutions, as long as the proper inspections are put in place, children will learn most if not all of the curriculum required of them, only with direct support the entire way and more freedom on the part of the parents to plan lessons and outings.
Crucially, we should recognize this as a full-time job on its own.. Succeeding as a home educator is not easy, and home educators are certainly in no way lazy, tiresome, or entitled people. They care about their children and the thousands of hours of investment it will take to educate them.
If you're thinking of becoming a home educator for your children, consider the following advice:
Use Essential Learning Support Resources
Thanks to home education measures becoming so popular, it's important to note just how many resources and support guides are out there. This isn't to say that home educators must use this guidance of course, but it can serve a fantastic supplementary element to the essential lesson plans you've already laid out.
For instance, these guided reading resources can provide a great way for your children to read capably, using structured materials that escalate in complexity as the lessons continue. This way, you have many means of introducing concepts to your child, no matter how they learn in the most effective manner. 
It's important to remember that like teachers, home educators are busy people. You likely have a life outside of teaching your children – namely, raising your children. You may even have a part-time job, are caring for another elderly relative, or are simply trying to educate yourself for a course in your free time. Even running a household is work enough. So never think that learning support found from trusted resources in any way robs you of autonomy as a home educator, you're still providing excellent support and doing so in your own special manner.
Join A Community Of Home Educators
Again, the popularity of educating at home has led many parents to form supportive communities online. Some are within official groups, some may not be. You can often find these through platforms like Facebook or through specific online forums structured by learning support centers.
It can be nice to talk to those in the same boat as you. You may share learning tips, and lesson plans, or even use the more casual areas of conversation to express a frustration you may be having. This is truly a fantastic network to be part of because it helps you understand that any of your insecurities as a home educator are being felt by almost everyone and that there's no perfect right answer to the process. This way, you realize that your best is good enough. Who knows? You may have some valuable insight to share, too. In some cases, these groups may meet up to help you network, to allow home-educated kids to bond with other peers, and to support one another when necessary.
Set Up An Essential Schedule
As remote workers have found, working at home and separating your day-to-day necessities outside of your personal life can be tough. You can imagine that the stimulus is even more intensive when you have children to manage on top of your own urges to just relax on the sofa and enjoy ice cream all day.
This is why it's helpful to set up an essential schedule so that you emulate the schooling approach. Luckily, you don't have to factor the commute into this process. You may break up your learning into school 'periods' from 9 am – 3 pm, with a lunch hour. Or you might decide to opt for blocks that help learning take place more consistently with breaks in between. It will make a profound difference, either way, allowing you to keep your 'school' at 'school' and your home life separate.
This, coupled with an essential 'learning area,' such as at your kitchen table or within a home office, can be a good way to separate those two perspectives even further.
Make Use Of Day Trips
One of the best ways for anyone to learn (not just children) is to go out into the world and see what's out there. When you do this, you have the chance to become exposed to a range of considerations and to learn appropriately. The reason that schools are unable to do this is because school trips are expensive, require the appropriate staff in attendance, as well as require dozens of risk assessment forms to make sure that everything is planned for. 
As a parent? You can just get in your car and go. From heading to local museums to exploring the geological makeup of your local area, from heading to a local stage show to enjoying an aquarium or heading to the planetarium, day trips can make a profound difference in consolidating learning and they're just great fun to begin with. Make use of them aplenty, and your home education experience will be something to cherish by all involved. If you join a group listed above, you may even be able to attend with people you've networked with, or get great recommendations in tow.
Learning How To Discipline Appropriately
You're likely a good parent who knows how to discipline. It can be harder to do that when filling the role of a teacher, however. You'll have bad days when your child just doesn't want to learn, and they'll think that they can push your boundaries further than when a teacher and peer pressure is involved.
For this reason, it's important to be patient. Be calm, don't respond to outbursts, and talk them through problems. It's easy for us to say this of course, and harder for you to do. Just keep at it, and you'll get there. Don't chastise yourself if you need to take five minutes to breathe from time to time. It really will make a difference.
With this advice, you're sure to succeed as a home educator in the best possible light.