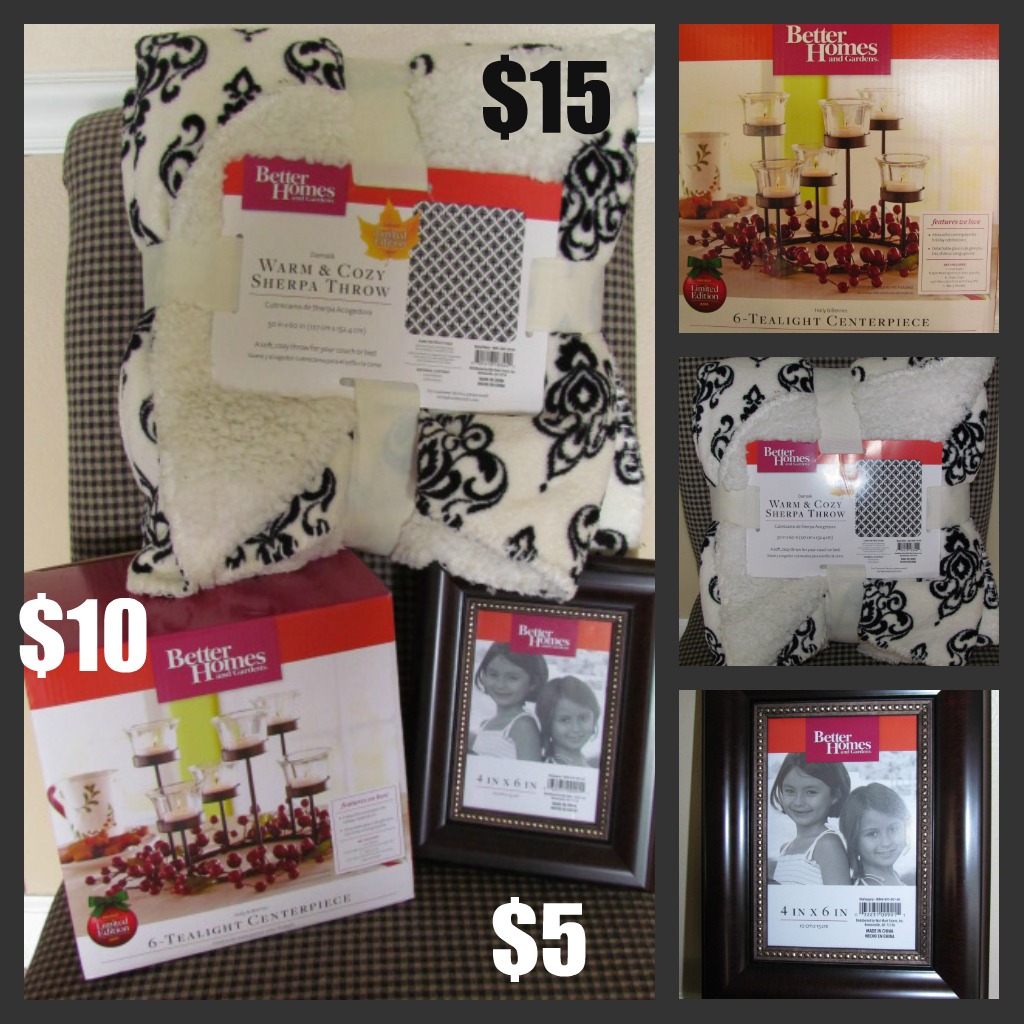 I would love nothing more than being armed with an American Express Black Card charged to my personal philanthropist to hit the stores with, but the reality is that I every now and then I have to take hit the stores and actually pay myself. This time of year, the gift list seems to keep growing and the green is in my wallet is shrinking.
I was challenged by Better Homes and Gardens to find three gifts in the
range, I though…oh my gosh, I'll be wrapping a can of tuna and some wife beaters.
But, you know me better than that. I can strut into to WalMart and walk out with gifts that look like they came from the high-end Mall in Palm Beach. I have to admit that it took a bit more work than I had expected, but as you can see above – I actually did it and came in UNDER budget. While I probably should have bought for a variety of people, I knew that Ben & Steph are starting out with nothing (just what they fit into the trunk of his car when he left RI for FL), so I geared my gift giving to them.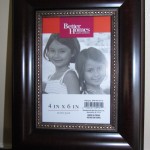 $5.00 – While a frame alone might not rock their socks off, I slid a picture of Clem the mini bull-terrier in it (not shown) to give them a good laugh. They can certainly take it out and put a picture of the two of them (they're getting married in 2012), but when giving a gift like this I always like to personalize it. No one is the wiser about the price, since Better Homes and Gardens makes classic, beautiful items for the home.
$10.00 – Putting the cart before the horse, I bought a Christmas votive centerpiece for their (non-existent) table for $9.99. Next year will be their first holiday together and I wanted them to have something a bit festive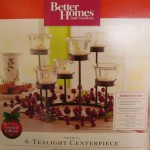 but could also be used year round. I tossed in some electric votives that I had in the house to go along with it. Their new apartment is small, so I was assuming that they'll have a small round table, if not – they can easily place it on an end or coffee table in the livingroom.
$15.00 – This may be Florida, but it was 48° last night! The two will be able to cuddle up under that beautiful sherpa throw. Better Homes and Gardens challenged me to find something for $20 – but this $15.00 throw was so beautiful, and would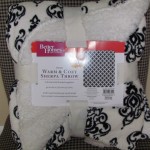 go with just about anything that I thought it was a great gift. It could be folded at the foot of the bed for a splash of pattern, or just draped across the arm of the sofa or chair. It has that WOW factor of an expensive gift (shhhh…I took the tags off of course).
With gift lists expanding each year as the family and army of friends grow, the need to be more creative in your giving becomes essential. I was able to do this at WalMart with a $40.00 gift card and still had enough left to enjoy some candy and the All You Magazine at the register that quoted my tip on sticking to your holiday budget (page 20).
I'd love to know how you're cutting down on purchases this holiday season, I can always use a few more tips in my shopping arsenal. I'd love it if you'd share them below so that ALL of my readers could learn. If you've written a post about saving money on holiday shopping, feel free to add the link!
GO to Facebook.com/BHGLiveBetter and see ALL of the fabulous gifts that you can score for a LITTLE bit of $$.