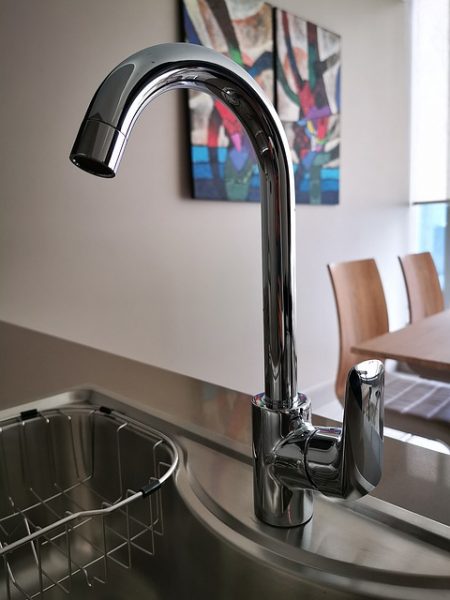 Is there anything more annoying than a blocked household drain? Not only do you have unpleasant smells and sounds of gurgling to put up with, but you have the issue of standing water in your sinks and showers to worry about as well!
Blocked drains are a real nightmare, and many of us have had to put up with them. Of course, it is sometimes possible to avoid the issue – we can stop putting waste food and grease down the sink – but there are also those times when there are problems out of our control that can create a blockage.
So, what can we do about the issue? Well, here are some solutions we hope you find useful.
#1: Hire a professional
While we will suggest some possible fixes in a moment, there is sometimes the need to call out a professional plumber. Especially when our efforts to remedy the problem have failed, a plumbing firm akin to those at Benedict Plumbing can assess the issue by delving deeper into our drainage systems. They can unblock and clean our drains with ease, and prevent the problem from rearing its smelly head again (at least for the short term).
#2: Use baking soda and vinegar
You don't always need to use an expensive chemical cleaner from your local supermarket, as sometimes, you can remedy the problem of a blocked drain with these two household items.
Simply mix ⅓ of a mug of baking soda with 1/3 of a mug of vinegar, and create your very own drainage cleaner. Empty the concoction down your sink and it should start working immediately. Leave it an hour or two before you flush the mixture through with hot water, or let it sit overnight if the blockage is particularly bad, and then flush it through with hot water in the morning.
#3: Clean the pipes
Admittedly, this isn't a DIY task for everyone, so if you don't feel confident about taking a pipe apart, don't do it! Try a homemade mixture or call out a professional instead. However, it's not as hard as you might imagine, so give it a go if you think you're able.
Place a bucket under the U-shaped pipe beneath the affected sink, as this will collect any leaked water and gunk that spills when you take the pipe apart. Then use a wrench to loosen the nuts at the ends of the pipe, and remove it from the system. Empty the contents into your bucket, and give it a good shake to loosen anything that may be stuck inside. You might also need to use a small brush to dislodge anything that may be trapped within. Then rinse the pipe using hot water and then assemble it under your sink again. In theory, everything should now flow again as normal.
So, there you have it, three ways to unblock your household drain. Let us know what you think, but if you have any tips of your own, be sure to leave us a comment below.