Ok…this post I a bit late but I busted my hand playing rugby and had to move and went to SXSW…it's been a crazy month.   Since it came out I've been looking over the Scion Tc as a car that I'd like to purchase.  However until recently I had never driven one, I just though it was a cool affordable car with a great price tag.  In fact I'd never even driven a Scion at all until the Frs last year (if you remember I absolutely loved that ride!)…So would I like the Tc as much as the FR-S?
No, but damn do I still dig this car.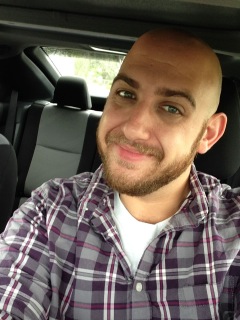 As you all know I love coupes and while this car isn't as fun to drive as the FR-S it is a nice simple car to drive with plenty of space for a coupe.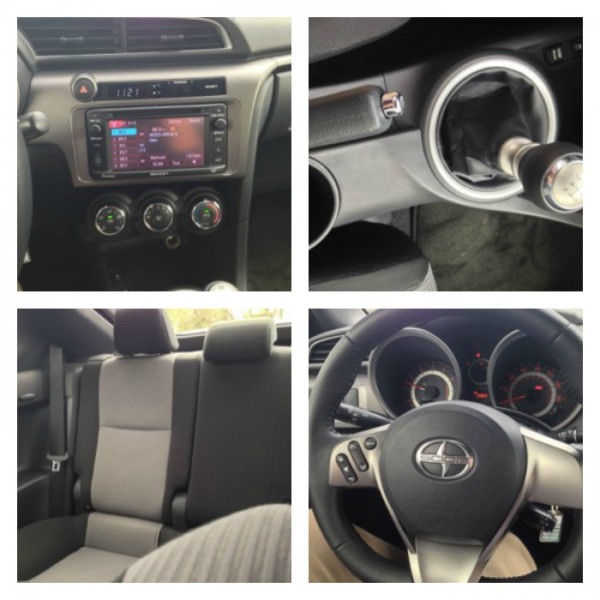 The Scion tC comes with a 2.5-liter four-cylinder engine that generates 179 horsepower. Both a six-speed manual transmission (what I drove) and a six-speed automatic are available. It gets an EPA-estimated 23/31 mpg city/highway, however you can get more if you know how to drive.  The car was powerful enough for me, but honestly it didn't handle or accelerate as sporty as I would have expected.  However, I did get one of the most comfortable drives I have had in a while with great handling and great all around day to day driving.   It's a stylish and practical drive that I enjoyed very much.  I won't be out running the police in this one, but I can fit 3 people in the back seat so if I do need to take a road trip to a rugby match I can fit a few players in with me (and comfortably).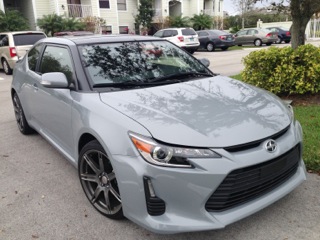 As many of you know I don't like a complicated interior on a car.  I'm more of a fan of throwing out all the bells and whistles for an easy to drive/use car.  When there are too many settings it gets overwhelming and this was the most perfect interior I've seen in a while.  The BeSpoke upgrade was easy to use, the seats were comfortable, the sound was amazing, and everything about the interior of this car was completely intuitive.
All in all the Scion tC is a perfect day to day driver.  It is not nearly as fun to drive as its big brother the FR-s but its not meant to be.  It's got average fuel economy (I averaged about 33 mpg) and it's comfortable as well, plus it's so affordable that you have to consider it.
While it's not the fun choice it's still a great practical car and I could see myself driving the Scion tC on a daily basis.
But of course…you should test drive this car yourself.
Head to your nearest Scion dealer and take one for a spin.
The Scion tC starts at under $20,000.
Estimated mpg 23/31 (but I was able to get better mileage than that).