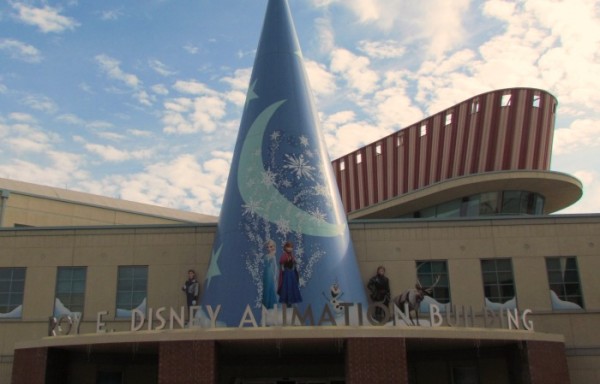 Have you ever wondered what it's REALLY like behind the scenes of an animated feature like Disney's Frozen? Last week I had the opportunity to sit down with the crew who collectively created Disney's newest masterpiece. From Directors Chris Buck and Jennifer Lee, to the animators who spent years creating the magic that you see on screen, I was able to get the inside information of what it was like to bring this story to life.
1. It took 2½ years to make this one hour, 48 minute movie.
According to Chris Buck and Jennifer Lee (directors of Frozen), they first pitched the story to the studio FIVE years ago, but it sat waiting while they worked on Wreck It Ralph. Jennifer Lee told me that this is a relatively short time for an animated movie of this kind, and that they usually take a good 3-4 years to make.

2. The story is loosely based on the Hans Christian Andersen story "Anna and the Snow Queen"
In the original story Elsa is evil, but they didn't want this to be a good vs. evil story, so they took the classic tale and created a story based upon the love of two sisters and how sisters go through good times and bad.
3. The 3 Dimensional World of Ice is incredible
Four hundred animators worked TOGETHER to create the palace of ice. To learn how a person walks in snow and ice they sent a crew to the Ice Hotel in Quebec and to Cheyenne Wyoming, the animators wore big skirts with corsets, both the men and the women, to walk through deep snow and understand what that means.
4. The twists in this story are so different than any other Disney movie.
When the crew sat down to screen the film they gasped at exactly the same point that YOU WILL. Since they each work on a small part of the movie, none of them knew exactly what was about to happen. Rather than put a "spoiler alert" I'll just say that the plot takes a few turns that you'll NEVER see coming, because there is no real villain-type character.
5. They really took advantage of the actors strengths.
You'll see a LOT of input from the actors in terms of creating the characters. As a viewer, it makes them feel very REAL, vs. cartoon-like.
6. I couldn't believe how DIFFICULT it was to get an animated character to move
The rigging crew allowed us to play with the Olaf character and taught us how to use the software they they actually rig the animation with. From walking across the ice to a simple smile, these guys can make an animated character come to life. Me? Not so much. Just getting Olaf to wriggle a bit took me FOREVER.
7. I used to act, but voice overs are TOUGH
I'll be showing you exactly how BAD I was at it soon enough, let's just say that matching up the vocals with the mouth movements of an animated character are a LOT harder than it seems. Granted I had a LOT of fun trying.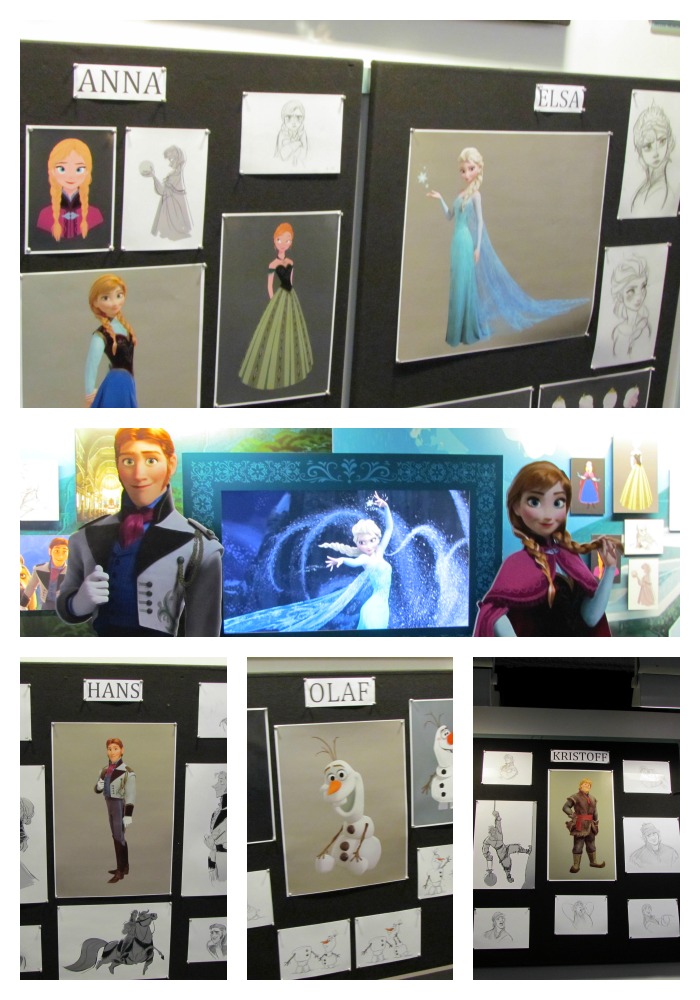 8.  It takes a LOT of teamwork to put an animated film together
I can't imagine working with 400 animators, actors, a rigging crew and more. It looks seamless, and there is so much open communication that the process works. Director Jennifer Lee compares it to a Rubik's Cube, and relying on each other to get the square into the right place.
9. Reindeer are like dogs
While that sounds random when you go see Frozen,you'll notice that Sven the Reindeer scratches, sniffs and acts like a dog. Yes, reindeer really DO act like dogs.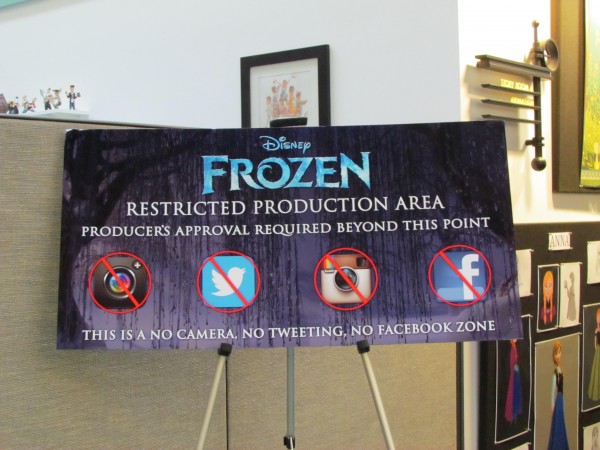 10.  This is one of those movies you'll want to see a second & third time.
OK, so this has absolutely NOTHING to do with press day, I'm just saying that it's one of those movies you'll cherish.
What are you waiting for? Go see FROZEN!

I was a guest of Disney for a few days to facilitate these reviews. I was not compensated and all opinions are strictly my own