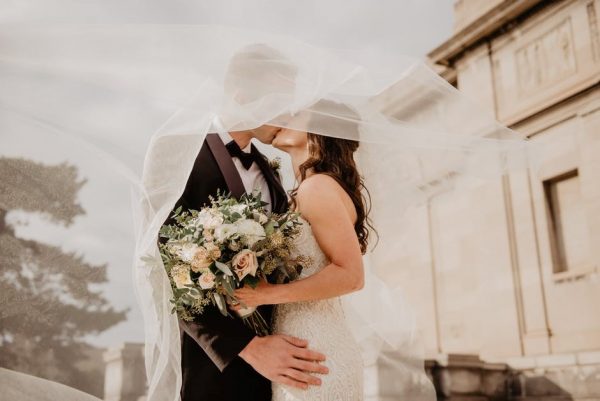 When you think of your future wedding day do you already have a song playing in your head? If not, then you need one!
Your wedding day is supposed to be the most magical day of your life and you need a good song to accompany it. Plus, anytime you hear your wedding song you will immediately think of the love that you share with your significant other.
Finding the perfect wedding song can be tough because you want it to be meaningful for the both of you.
Keep reading for our guide to the ten most popular wedding songs of all time.
Can't Help Falling in Love
Can't Help Falling in Love by Elvis Presley is a classic wedding song which is why it is at the top of our list. You and your partner can have your first dance to this song as everyone watches in awe.
All of Me
All of Me by John Legend is an upbeat song that can be the perfect wedding song for you and your partner. This song is all about loving your partner for exactly who they are no matter how perfect or imperfect they are.
Heaven
Heaven by Bryan Adams is one of the greatest love songs for your wedding. If you're in Atlanta make sure to check out these wedding DJ services so you can have the best DJ for your wedding day.
Make You Feel My Love
Make You Feel My Love by Adele is a sweet and meaningful song that you and your significant other can have at your wedding. It's all about making sure that the other feels loved.
Lucky
Lucky by Jason Mraz and Colbie Caillat is a beautiful song about being in love with your best friend. This is a breathtaking song that would be amazing as a wedding song.
Perfect
Perfect by Ed Sheeran just may literally be the perfect wedding song! This song is all about falling and being in love.
Say You Won't Let Go
Say You Won't Let Go by James Arthur is such an adorable song and would be a great wedding song for you and your partner. It's a song that will make you both smile while you're dancing together.
Happy Together
Happy Together by The Turtles is a great wedding song to start off your marriage. This song will make everyone want to dance and sing along with you.
Endless Love
Endless Love by Lionel Richie and Diana Ross is another classic wedding song that can show your partner how much they mean to you. It is a sweet and endearing wedding song.
Marry Me
Marry Me by Train is the perfect song to finish the list because it is all about getting married. It's a great wedding song and will always bring back happy memories of your special day.
Most Popular Wedding Songs of All Time
Your wedding day should be a magical and memorable day for you and your partner. Use our list of the most popular wedding songs to help guide you into choosing the soundtrack for your wedding.
Just remember that it is up to the two of you to pick the perfect wedding song!
Make sure to bookmark our page for more helpful lifestyle advice.