This is a sponsored post. I am just learning about this issue and thought I should bring it to your attention.
One of the things about blogging is that you learn VERY quickly that you have to be honest with your readers. If not, you'll get called out VERY quickly. As a child of the 60's I've always believed in standing behind things that I believe in and making a statement when I believe that I see something that I consider wrong. I've protested the war, told you about my favorite products when they AREN'T sponsored, and if I don't like a product that was sent to me for placement I've either TOLD YOU that I didn't like it (as well as the reason) or contacted the company to let them know that I couldn't in good conscience recommend it.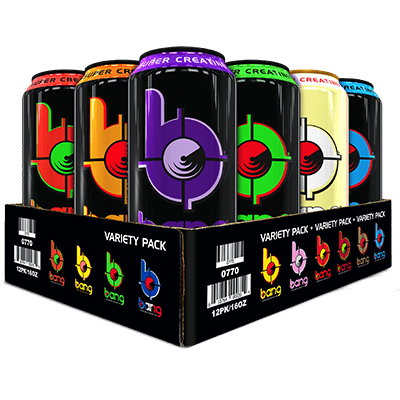 The Truth About Bang
When it came to my attention that this popular energy drink has been making claims that aren't true. To date, 8 lawsuits have been filed (to help protect consumers like you and me).
These lawsuits have been filed for various reasons. Bang claims that the energy drink cures and reverses mental illness. Bang also claims that the energy drink will help cure Parkinson's Disease, Alzheimers Disease, and Huntington's Disease. The ingredients listed in Bang are advertised incorrectly; for example, the CoQ10 present in Bang is 100 times less than what Bang advertises. Bang has also developed their own form of "Super Creatine" which is chemically different than creatine. No formal studies have been done on the effect of this "Super Creatine" on the body.
As the spouse of a man with a mental illness
Claims like this concern me. I believe that the FDA should protect you and I from those making outrageous claims. If my husband for one second thought that he could stop taking his medication and enjoy an energy drink…I am afraid that he would do it – and I know that the result would be devastating for both him and our family.
As the mom of a gym rat
Many of you know that my son lost over 100 lbs years ago and he used a lot of supplements and time at the gym along with his diet. He took creatine as part of his regime. Bang has claimed that it contains an enhanced form of creatine. It turns out that Bang DOES NOT contain creatine, much less a special or enhanced form of it.
What Bang has dubbed "Super Creatine" is chemically distinct from creatine – and some testing has shown that it is actually not creatine at all. Bang's own research indicates that what it calls "Super Creatine" likely does not have the same effect on the human body that actual creatine does. – from The Truth About Bang
Why am I telling you this?
Because your help is needed to get this prioritized by the FDA to stop these claims. I'm asking you to please visit www.TheTruthAboutBang.com to learn more about Bang's false marketing or to see the lawsuits today.
Thank you