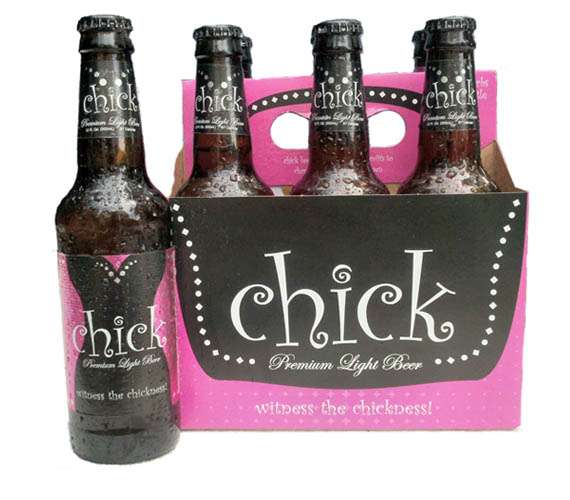 While I'm a wine and champagne drinker, there are days (HOT, HOT, South Florida day) when a cold beer hits the spot. While a framboise lambic is girly enough for me (although a bit too sweet on a steamy day), it's nice to see a craft beer company delving into the woman's world.
I haven't tried it yet, but Chick Beer is marketed to women who actually consume 25% of the beer in the US. It's a light beer of course, with only 97 calories and 3.5 carbs per bottle. The label is absolutely adorable with a little black dress and the 6-pack is made to look like a handbag.
I haven't seen it in the stores as of yet, but I'm heading over to my local Total Wine (they have a huge beer selection as well) just to see if it's in stock. Oh – the BEST part of Chick Beer is that they DONATE 5% off their profits to organizations that support empowering women.
If you've tried it, I'd love to hear what you think.