With summer just around the corner
I'm ready to update my wardrobe, and I'm sure that you are as well. I'm tired of wearing the same long sleeves every day (yes, even here in Florida we have "winter" clothes), and can't wait to get back into some shorts, light dresses, sandals and this years favorite T's. I'll be heading to Shopbop today to stock up, because when they have a SALE, it's an event not to be missed.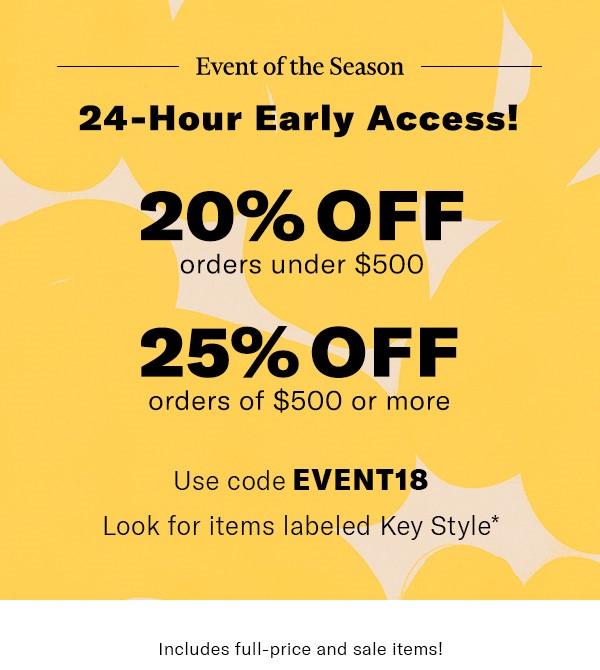 Plus the pool is calling
Mr. S and I aren't waiting til mid-July to jump in and float in the sunshine. We have been out and swimming in the past two weeks (it's been in the upper 80's to low 90's lately), so a new bathing suit (or two) is again on my list…

Sale DETAILS
When: April 10th, 2018 – April 14th, 2018 (East Dane ends April 15th)

What: 20% Off Orders Under $500, 25% Off Orders of $500 or More

Use Code: EVENT18 at checkout

Sale details can be found on Shopbop.com
What are you buying at the sale this week? I'd love to know.