We had the pleasure of using the Lexus RX350 for a week in order to do a #LexusRoadTrip. We had a BLAST. This post is strictly our opinion about the car.
Make no mistake about it, THIS is a GENTLEMEN'S Sport Utility Vehicle. With no trucky grunt of a usual SUV, it is all refinement and class.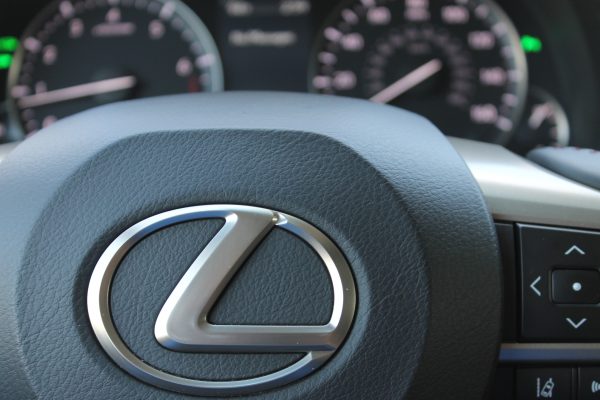 I had the use of the Lexus RX350 recently for a week. A trip to Key West was in order (it's one of our favorite getaways, and Zippy will fill you in on all of the details about where to stay, what to do, and where to eat soon).  While we live in South Florida, getting to the southernmost point of the United States is a six hour drive. We drove straight through, much of it a single highway, with beautiful views on either side as we traversed the Keys from Homestead to Key West. I was surprised that for a large SUV this Lexus zips right along, and when we arrived to the new Margaritaville Key West Resort, I got out of the cabin totally refreshed. There wasn't the usual neck ache, and none of the back pain that I get from sitting in one place for such a long time. I chalk this up to the perfectly positioned 10-way power seats that can be set to any position that you need. I am 6'1″ and Zippy is 5'1″ and we found that BOTH OF US travel comfortably in the drivers seat.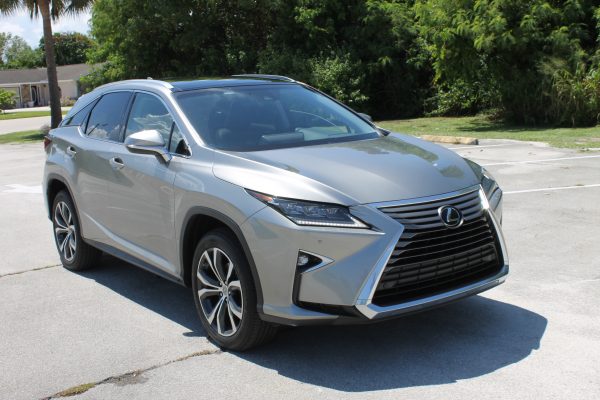 Exterior
The exterior style is at once beautiful and aggressive at the same time. An "in your face grill" dominates the nose The rest of the body is sexy angles of metal and steel. A touch free power rear door opens to a spacious trunk (with cargo net), and with a press of a button to close…you're off.  This is the car that other SUV's have copied, and the knock-offs are so much less distinct than the real deal of this Lexus.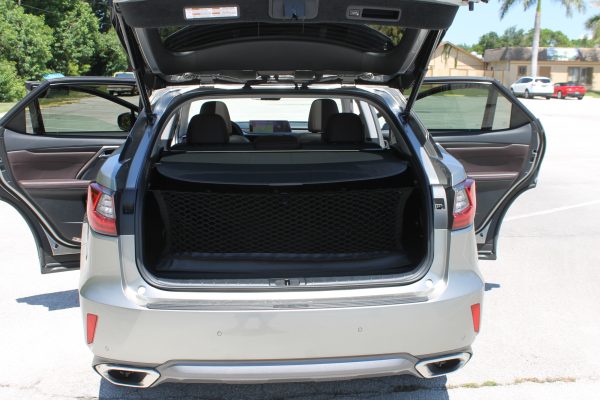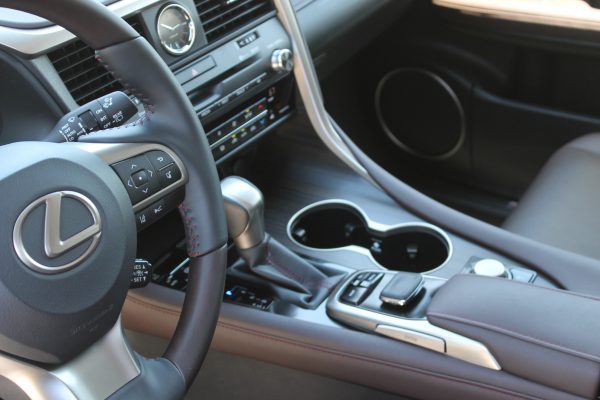 Interior
As for the interior, it is everything that you'd expect, with beautifully perforated trimmed leather seats that are both heated and ventilated, with a luxurious matte linear dark mocha interior trim. Wood look knobs and with a commanding feel make the drivers perspective absolutely stunning. The focal point of the dash is an almost computer sized monitor that functions as the command center for your GPS, backup camera, Sirius/XM/HD radio with iTunes availability and climate control, all controlled by touch and a well positioned mouse by the center console. For a moment I felt like Captain Kirk on the Enterprise as I accessed the Lexus App Suite.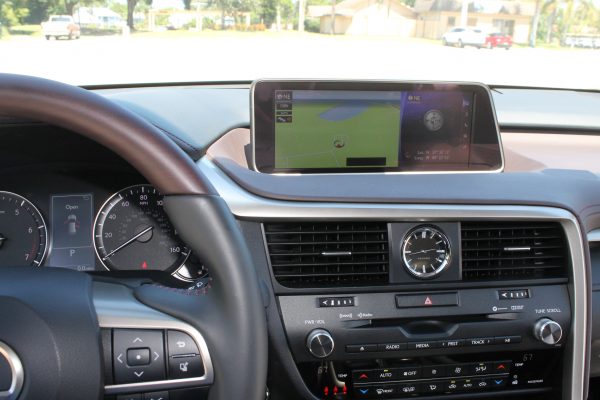 The sound system pulses in the background with its 9 speakers, giving front and back the same audio experience. But, it's the RIDE that's KING in this SUV.  With no road noise, and an outstanding drive, this car seems to glide easily over rough patches and rough roads.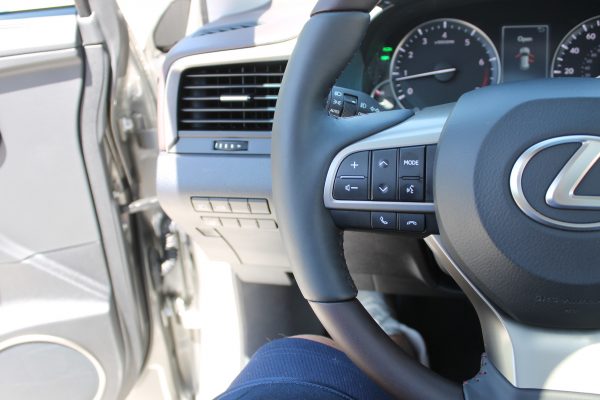 Safety
Ten air bags, a back-up camera, are just a few of the safety features in an SUV that gives the impression of a rolling vault.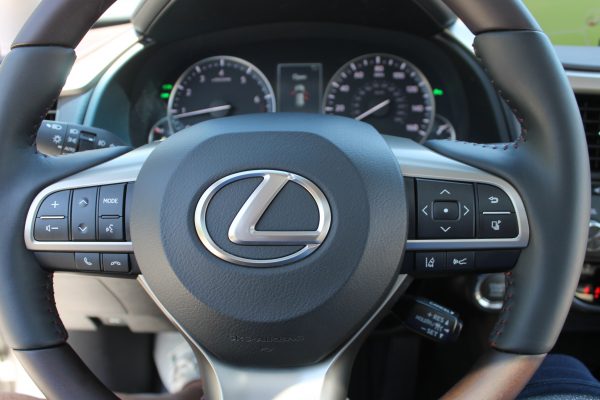 Options
I have to say, that of all of the options, I like the one that was least expected. The automatic wipers that sense the first drop of rain, are great in Florida's rainy season. We had a cacophany of rain, drizzle, heavy rain, and more rain, and having the windshield wipers react as needed was incredible.
Is it worth the money?
The main question is, is this SUV worth approximately $54,000 (the model that we tested with all upgrades). With so many SUV's in the same class it is difficult to know, but I've tested my share of them and I believe that it is the best that I've tested so far.

To learn more, find a dealer or build your OWN Lexus RX model visit: Lexus.com