I was compensated by Med-IQ in collaboration with Duke Health to write about the risks of uncontrolled epilepsy and surgical treatment for epilepsy. All opinions are my own.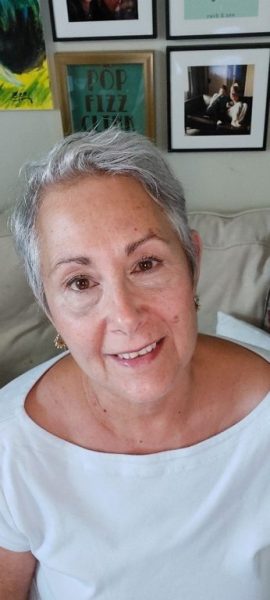 It's been 23 years since my epilepsy diagnosis
That means there were many years prior to that where I always felt like I was living on the edge of another seizure. Even at the point of my diagnosis I felt this way. Would today be a "good" day (re: seizure free) or would I feel like I've been plugged into an electric socket and lose control? Would I be able to go out and enjoy myself, or would I have to stay in the house because I had an aura?
It took me a couple of years to get diagnosed
While it was great having a name to what I was experiencing, it was also a journey that I wasn't ready for. Medications that didn't control my seizures. Medications that left me feeling…well, really WITHOUT feelings. Medications that made me so tired that I couldn't leave the house. I kept asking myself – "What kind of life is this?"
I wish I had known then that there were options beyond medications
I don't know if I would have been a good candidate or not, but I had a good doctor and he was absolutely willing to try things with me.
Surgery as an option
I decided to work with Med-IQ and Duke Health to help generate awareness around epilepsy and current treatments, including surgery because I know what it feels like to not have all of the options. You see, as a Level 4 Epilepsy Center, Duke Health is recognized by the National Association of Epilepsy Centers for providing the highest level of diagnosis, treatment, and surgical treatment options for patients with epilepsy; their goal is to maximize quality of life and seizure control for indviduals living with epilepsy, and I know what it's like to NOT have that quality of life, so I hope that this helps those of you looking for these options.
What I learned from Med-IQ and Duke Health
I found out that 30% to 40% of patients with epilepsy have ongoing seizures despite the use of medications; these are the patients who should be evaluated for surgical treatment, but fewer than 10% of patients with uncontrolled epilepsy are referred for surgical evaluation. I was in my 20's when I learned that what was happening to me were seizures. But, you don't have to be a teen or a young adult because
candidates for surgery can be any age, but the longer a person has had uncontrolled epilepsy, the harder it can be to treat, so if you'd like to explore surgery, take the time NOW to talk to your doctor.
If you have epilepsy and still experience seizures after trying more than 2 medications, ask your doctor for a referral to an epilepsy center to learn if you might be a candidate for this surgery.
As always there are benefits and risks to any surgery
But, chatting with a doctor who understands what surgery can do will help you wade through misconceptions regarding the risks associated with epilepsy surgical procedures. So many (including me) tend to overestimate the risks vs. the rewards when it comes to surgery. Of course, surgery is not risk free; complications are relatively rare, but they can be very serious when they occur.
Weighing the risks
The bottom line is that the risks associated with surgery are usually less severe than the risks associated with ongoing seizures; cognitive and behavioral changes, sudden unexpected death in epilepsy (SUDEP), and accidents due to seizures are themselves significant risks that occur with untreated epilepsy, Plus the benefits &/or risks associated with surgery also depend on the type of surgical procedure being performed (there are 5 to 8 different procedures, depending on how the seizures originate and the types and severity of seizures). The truth is that the more effective surgeries are 70% to 80% effective at curing epilepsy altogether.
What to expect if you opt to have epilepsy surgery
Of course, this depends upon the type of surgery that you're having, but…
Expectations for recovering from surgery:
It's rare to be hospitalized for more than 2 to 3 days
Patients typically return home right from the hospital and won't need to go to a rehabilitation or nursing facility after discharge
Your recovery should last several weeks after the procedure, but patients usually feel 80% to 90% back to normal after a few weeks
You'll have to take it easy for a couple of weeks (or maybe months) to remain independent throughout recovery from the operation.
You might find that you are tired or have headaches after your surgery, but don't worry, it's unlikely to be permanent.
Talk to a doctor
He or she will be able to best go over your options and make the referral that you need. You can easily
Take this survey and enter to win!
Med-IQ and Duke Health are conducting an anonymous survey and would appreciate your input. The survey will take less than 10 minutes to complete. Survey responses are shared only in aggregate. Your responses to these survey questions will provide Med-IQ and Duke Health with important information about your experience or your loved one's experience with epilepsy treatment, which will help us develop future educational initiatives. Once you've completed the survey, you will have the option of providing your email address to be entered into a drawing administered by SOMA Strategies to win 1 of 3 $75 VISA gift cards. If you choose to enter, your email address will be used to randomly draw the winners and notify you of your prize if you win.
Enter here > SURVEY TO ENTER
Want more information? Check out this informative Instagram interview with Dr. Derek Southwell hosted by Krystal Leon of A Sailor's Life Blog.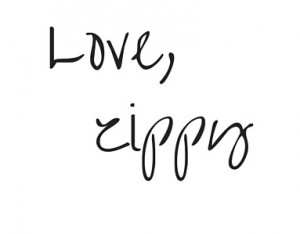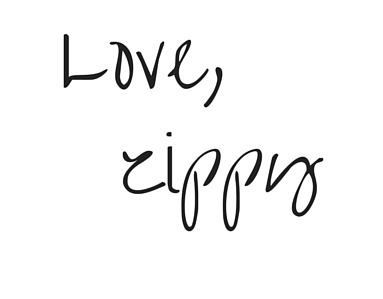 Links to outside organizations are provided as a resource; linked content is not endorsed by Med-IQ
This post is not intended to be a replacement for medical advice. The purpose of this post is to bring awareness to epilepsy and provide resources for further discussion. If you think you might have epilepsy, see your healthcare provider.