I supposed that we all approach pe0ple, places and things with certain expectations. I guess that while I tend to live a pretty exciting life, I also am happy with whatever life throws at me.
As I walked into the grand foyer of the RIU Montego Bay in beautiful Jamaica I was met with the island beauty of the grand foyer and got that ahhhhhh feeling that you get when you know you're at the right place at the right time.  RIU Montego Bay is all inclusive resort with 24 hour amenitites…and WHAT amenitities.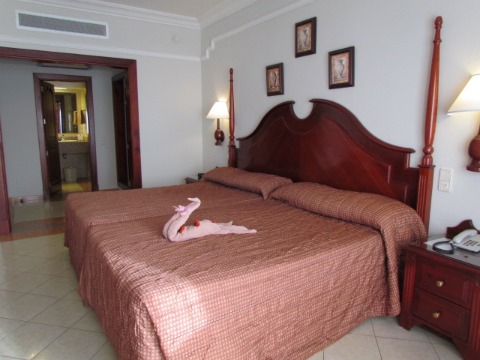 I am at the RIU Montego Bay as a guest of the Jamaica Tourist Board for 5 days. All opinions are strictly my own.