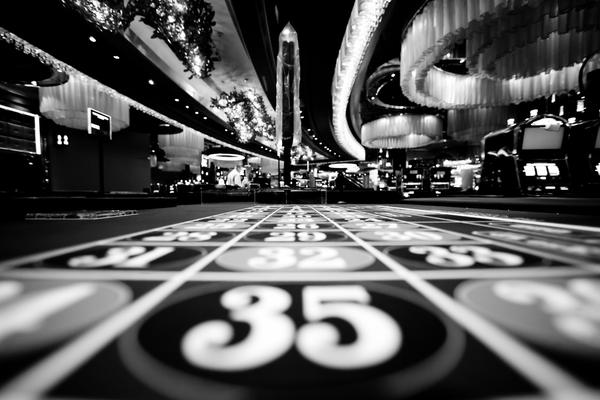 This week I'm headed to Las Vegas. Blackjack tables here I come!!! The only thing that I HATE about gambling (aside from losing) is all of the smoke.
I used to be a smoker, so I know that quitting smoking is hard.
I know, because I've done it before. All that smoke in the air really makes you crave a cigarette, or it could be the sound of a slot machine, or it could be the phrase "dealer busts." No matter how many years it's been since I quit, when I walk through that smoke filled casino it ignites the cravings again, but I worked SO very hard to quit, and backtracking now would be a disaster.
So, what can I do about it?
Smoking V2 e-cigarettes could help curb my cravings while in the smoky casinos. Even after all of these years of not having a cigarette, using a V2 Cigarette could help me get through this week.
OR…how cool would it be…
If the casino's handed out V2 e-cigarettes to all of the smokers (just wishing), so that those of us who either don't smoke, are trying to quit, or HAVE quit can enjoy a smoke-free environment to win in.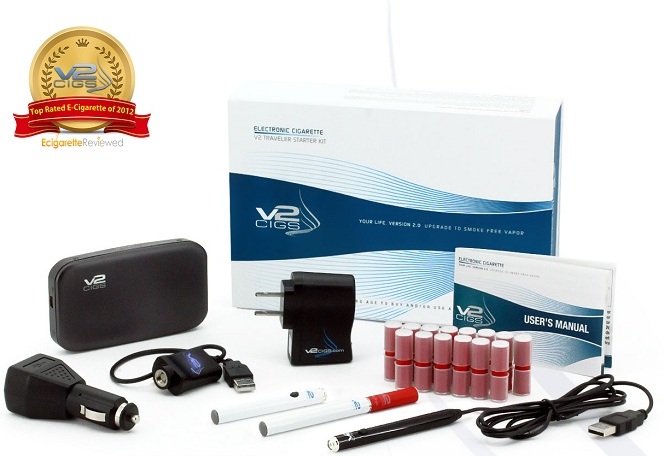 What is an E-Cigarette?
Instead of combusting tobacco leaves to produce the thick, pungent smoke of cigarettes, e-cigarettes (also know as e-cigs or electronic cigarettes) use pure pharmaceutical-grade nicotine which is heated to produce a vapor. This isn't the same as smoke for the same reason that you don't get "smoke" rising from a boiling pan of water. Nothing is burning, it's just heating. The electronic cigarette does the same thing with a nicotine-infused liquid, and because the liquid's ingredients can be controlled, the number of chemicals smokers consume is drastically reduced.
Why V2?
According to EcigaretteReviewed.com's writers, the V2 is one of the best electronic cigarettes around, with a thick vapor and long-lasting batteries, you can get the high-quality starter kit for under $50.
In the starter kit you get:
2 batteries (automatic and manual)
A USB Smart Charger
Wall Adapter
10 Flavor Cartages
In the Ultimate Starter Kit you get (everything included in the starter kit, plus):
25 flavor cartridges
A Car charger
Two more batteries (including a USB powered battery)
A Metal carry Case
A portable charging case
Lanyard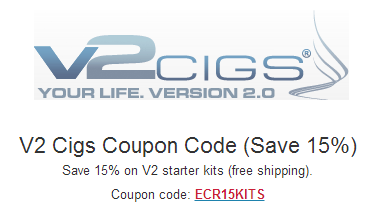 V2 cigs give you the power to quit
Even in the most tempting environments such as casinos. To our readers that are trying to quit we are offering this v2 cigs coupon of 15% off promotion and free shipping to help you quit. Just use coupon code ECR15KITS and go to http://bit.ly/15sl84M.
For more information
This is a sponsored post.