I believe in admitting my weaknesses and getting on with things, and when it comes to culinary skills, I'm UNINSPIRED. Every once in a while I'll get a spark, but living with a former chef and a son who can put anything into a pan and have it come out FABULOUS, I prefer to shy away from anything involving creating anything edible (beyond the usual boring dinner).
The exception is baking, which for some unknown reason comes completely natural to me.
Go figure.
So, when I had to make our Passover Seder, I needed help. So what did I do?
Same thing I always do….GO TO SOMEONE WHO DOES IT BETTER THAN I CAN.
I called on my favorite Kosher restaurant to cater our meal.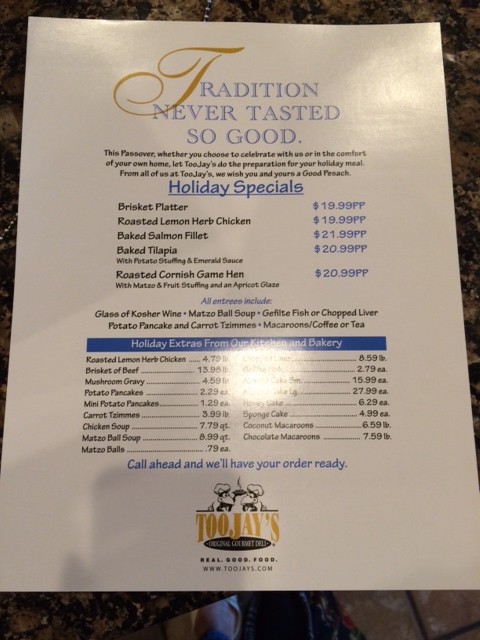 AND when it came to coffee after the meal, I REALLY pulled out the big guns and called on celebrity chefs Emeril Lagasse and Wolfgang Puck. Thanks to Cross Country Café who sent me Keurig K-Cups for our Passover Seder, I was able to WOW my guests after dinner with two of the countries top chefs…right in their coffee mugs.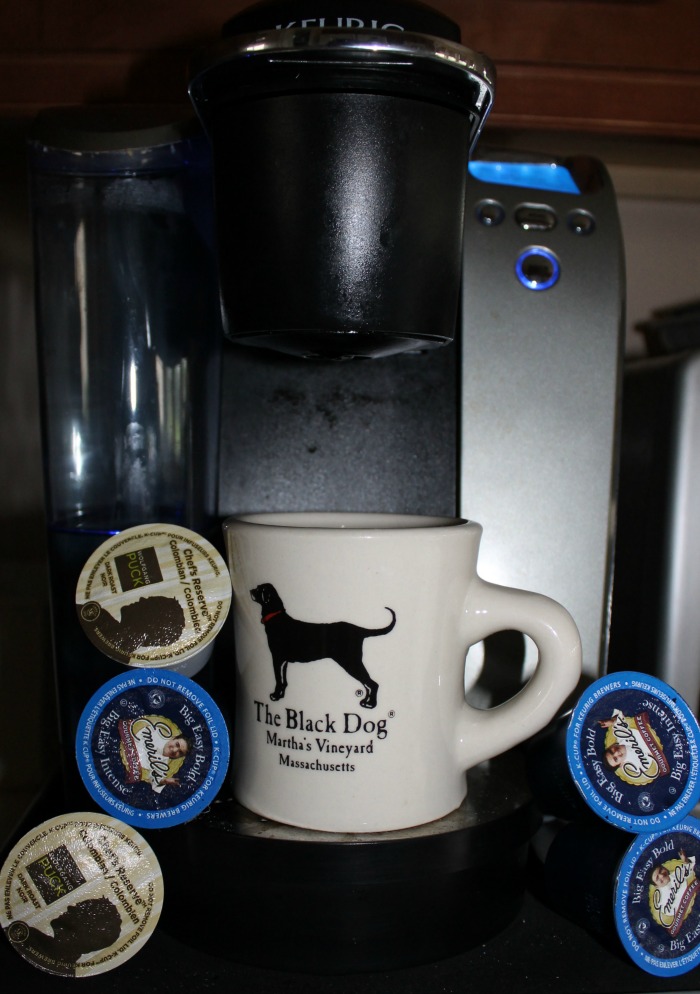 The dinner was a success and SO ARE THE LEFTOVERS…we've been enjoying
Emeril's Big Easy Bold – Mr. S has been drinking it all week saying "FINALLY, a coffee that tastes like REAL New Orleans coffee."
Wolfgang Puck Chef's Reserve Columbian – I've been hiding this one WAY back in the cupboard and taking 2 out each morning. I don't want to share these classic Columbian K-Cups that are Chef Puck's SIGNATURE blend with ANYONE!
Need a little celebrity chef help in the kitchen? It's EASY with Keurig K-Cups from Cross Country Café.
For more details