This post was written by me through an activation with HireInfluence on behalf of InControl Medical. Although I received compensation for participating in the campaign, all thoughts and opinions are my own.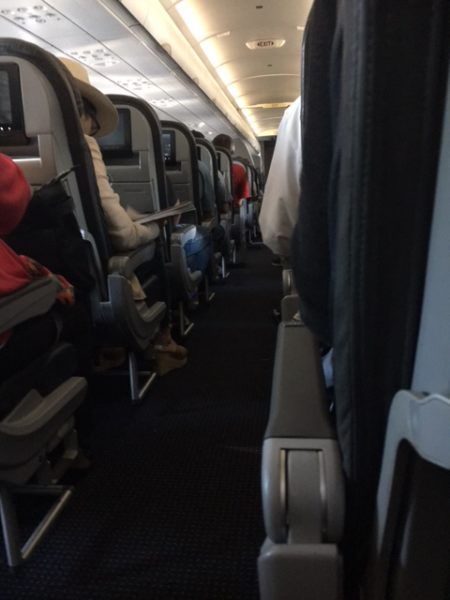 Why is my view always the center aisle?
The first time it happened to me, I put it off as having had too much coffee that morning.

The second time I thought

, "M

aybe it's an

"

age

"

thing.

"

The third time, I started to worry.
I'm way too young to be incontinent. WAYYYY too young. I've just turned 63, and I travel the world. I can dance all night and schmooze with famous celebrities. I've been told by a PR rep that the reason I get invited so often is that I act like a 15–year–old boy and will almost always say "yes" to whatever challenge I'm presented with.
But, if you see me sitting on the aisle on that airplane or in a movie theater, it's not because I'm claustrophobic. It's because I hate disturbing people with the "excuse me, excuse me, excuse me" when I have to get up just as the "fasten your seatbelt" comes back on or the big action scene starts.
Even as a child I had an overactive bladder. Add age and time to it, and my bladder control has become weaker.
I was resigned to living the rest of my life with extra incontinence products tucked into my designer bag.
Why am I sharing this with you?
Because if I'm going through this, then I'm guessing that many of you are as well.
Did you know that: 
Medications can only treat

overactive bladder (OAB), or urge incontinence,

not those leaks when you laugh, cough or sneeze

.

Medication doesn't work for everyone.

Three

out of 10 people who try medication for urinary incontinence do not get the results that they had expected.

The side effects of medication for an overactive bladder can

be

severe.

The cost of medications for urge incontinence is about $1

,

200 per year. Multiply that

,

and the cost is ridiculous.

Those pads you pick up at the drugstore can cost you $700 per year!!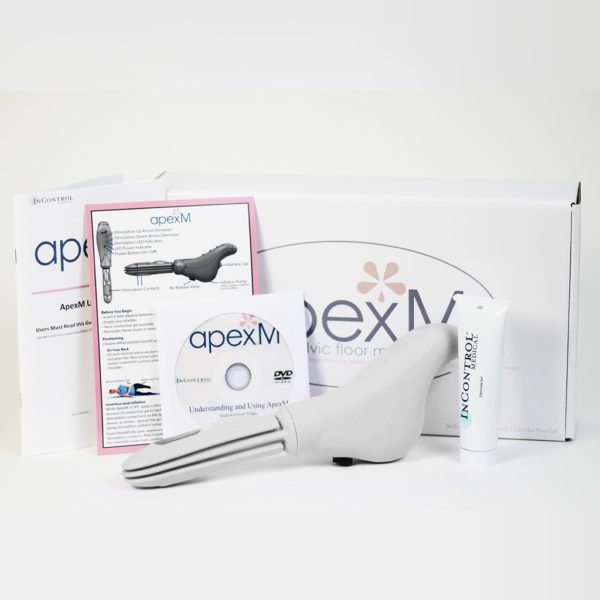 I found a solution:
I learned that you don't have to live with incontinence. I've been reading about the Apex-M, an actual CURE for incontinence that doesn't involve pills or surgery. It's a treatment that you can do in the privacy of your own home and only takes 10 minutes a day. You simply use it for six days a week (for a total of six weeks), and you'll find that you have no more urinary incontinence or stress incontinence. After six weeks you'll only need that 10–minute session twice a week to maintain good strong bladder muscles!
The "cure" to female urinary incontinence:
By strengthening our pelvic floor muscles with automated Kegel exercises we can essentially cure urinary incontinence. It is guaranteed to work, and a recent clinical study shows that the Apex-M has a 90 percent success rate.
How to strengthen your bladder:
The Apex-M is a simple over–the–counter device that completely helps you ditch the pads and diapers, and properly automates Kegel exercises. You simply use the device twice a week for 10 minutes, and after 12 weeks of doing your pelvic floor exercises you'll no longer be worrying about taking a long road trip, jumping, or listening to your favorite comedian.
It does the work for you!
Because the Apex-M is used intravaginally, it essentially does the work of those pelvic floor exercises for you by creating gentle muscle stimulation. It allows you to strengthen the muscles more effectively, takes the guess work out of learning how to properly do Kegels and calms the muscle surrounding your bladder.
What about the fit?
The device inflates, allowing a perfect fit for you. This way you know that you'll get a full muscle contraction every time you use it.
What do you have to lose?
Not only is Apex-M guaranteed to work (yes, it comes with a complete money–back guarantee and a 1-Year Manufacturer's Warranty), but it is also priced starting at only $249. Compare that to the $1,200 in medication or $700 in pads PER YEAR, and it's a must-have cure for anyone who suffers with bladder leakage, overactive bladder, stress incontinence and urge incontinence.
Isn't it time you got back your freedom to have fun?
Laugh a little

Take a run

Book the window seat
And stop worrying about having to say "excuse me" to go to the ladies room and start living the way that you used to.



For complete details and to order visit

Apex-M

.