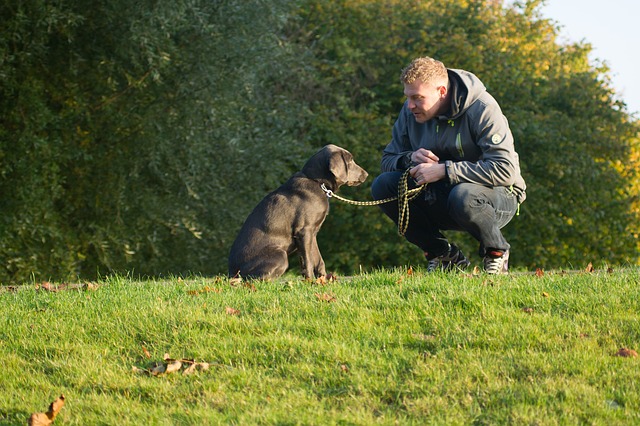 Dog owners are good people. You bring a dog into your home, feed it and give it a home, and treat it as one of the family. To you, your canine is as important as any member of your family because losing it would turn your world upside down. And, that's why you do everything in your power to keep it safe. The unfortunate thing is that dog owners make mistakes; you're only human and it's bound to happen. However, when you don't realize what the errors are, it's hard to learn from them and make the environment a safe one for your pets. As a dog owner, you must stay vigilant as some things that seem benign are potentially fatal. What are they? Continue reading to find out more about the things you might be doing that you don't realize are harmful.
Letting It Eat Off The Floor
A dog is like a vacuum cleaner because it will suck up any bits and pieces on the floor. You might see this as a good thing – it cuts back on the cleaning – but it's perilous. Some human foods are fatal to dogs and the wrong ingredient might lead to a very large veterinary bill. The stuff you need to avoid at all costs is chocolate. As far as human food goes, it's poisonous and a small amount can have terrible consequences. Onions are also bad for a pooch's digestion, while grapes and cherries are choking risks. Side note: cherry seeds contain cyanide. There's nothing wrong with feeding your pet human food, but you should be the one to control what goes in its stomach. Make sure you know what foods dogs can and can't eat. As soon as you see it picking something up off the floor, take it out of its mouth and make sure it knows it shouldn't do it again.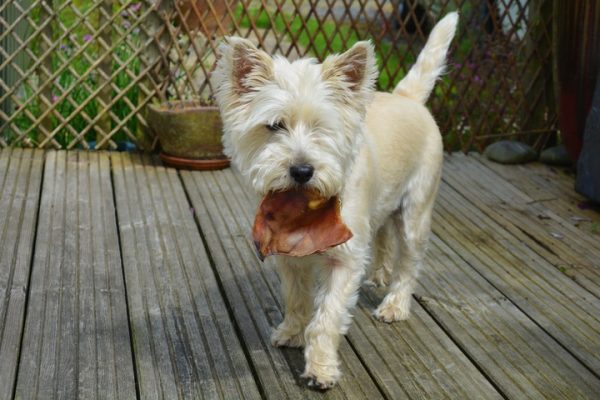 Using Chemical Cleaners
The obvious solution is to clean the floors thoroughly to avoid any nasty incidents. Unfortunately, this method isn't one-hundred percent safe due to the types of cleaners you use to clean your home. Traditional ones are packed with harmful chemicals that transfer into the doggie's stomach and cause havoc. Sometimes, it manifests itself as diarrhea and other times it's more serious, e.g. when it's bleach. An excellent substitute is to swap regular household products for green ones as new citric acid solutions make the eco-friendly products as effective as ever. This Lemi Shine post points out they get equally high ratings compared to their counterparts according to Nielsen. Of course, you can make your own by mixing everyday citric products with washing up liquid. If you go online, you'll find hundreds of recipes. Going green is ten times safer for your dog's vital organs.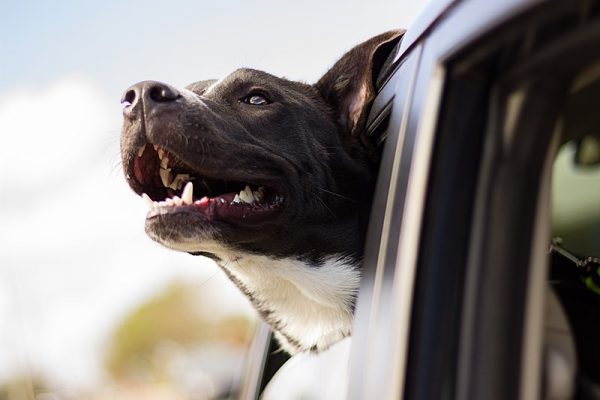 Forgetting The Safe Belt
Wherever you go, the dog follows and that's the case whether it's a short or long journey. So, it's not uncommon for the pooch to take a ride in the front or backseat of the car. What owners do wrong is to assume the dog will be fine without a safety belt – what's the worst that can happen? The answer is an accident, and dogs don't have superhuman powers. If they go through the windshield or hit the back of the seat, they will hurt themselves. Even if they fall into the footwell, it's not a nice experience and can lead to minor injuries. Yes, it's a hassle to secure them properly, especially for a short trip, but it's necessary for the sake of their health. Treat your dog like anybody else who gets in the car – make them buckle up.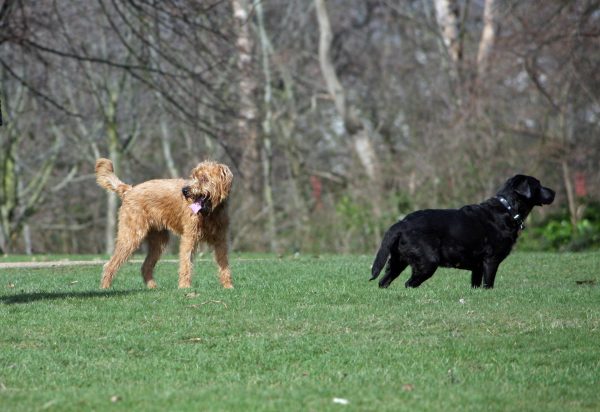 Taking It To The Park
You don't want to be the owner that neglects your dog's health, so you take it for a walk often. Usually, it means going to the local park and letting it off its lead because it's nice not to chain it up all the time. Doggies love the freedom of running around and checking out the environment. The problem with going to the park is that 90% of dog owners do the same. When you run into another canine, a bigger one, there might be trouble. Dogs are social animals and they will check each other out, which means sniffing and biting. Although it might never happen, a little nip can turn into a full-on death roll in seconds. Going to the park is fine, but it's better to keep the dog on the leash until you are sure. If another pet turns up and gets rowdy, call yours over and take control. Even if the owner says it's harmless, you don't want to take any chances with your pooch's health.
Leaving It Alone For Too Long
A common tip is to never leave your dog at home for too long on its own. What experts say is they suffer from mental and physical damage. Not only do they need exercise to release pent-up aggression, but they need love too. Again, they're social animals and need interaction. Another reason to check up on them is that they lash out when they are bored. That means they'll start chewing through things, and if they choose the wrong item, they'll be in danger. A shoe is fine, but what if they bite the electrical wires? If they get through the protective casing, they could get electrocuted. A perfect situation is to return home during the day to feed it and take it for a walk, yet it might not be realistic. Therefore, consider installing cameras and keeping an eye on it remotely. By linking the feed to your app, you can watch your pet 24/7.
Turning Up The Noise
Too much noise can scare dogs, which is why you need to keep the levels down. Normal sounds won't be too damaging, but something like fireworks will spook them and they can lash out. The trick is to keep them inside when you know of planned celebrations; for example, the 4th of July. Do you do any of the above? Can you think of anything else that might hurt your dog?