Dogs truly are man's best friend. Adopting a new dog is one of the biggest and scariest commitments that you can make. Whether you're a veteran dog owner or this is your first pup, it is a great idea to do lots of research on your pup's breed and age before looking over a Pet Adoption List. Adopting a pup can be a daunting task, but with the help of guides like this one, you are bound to be successful with your new dog!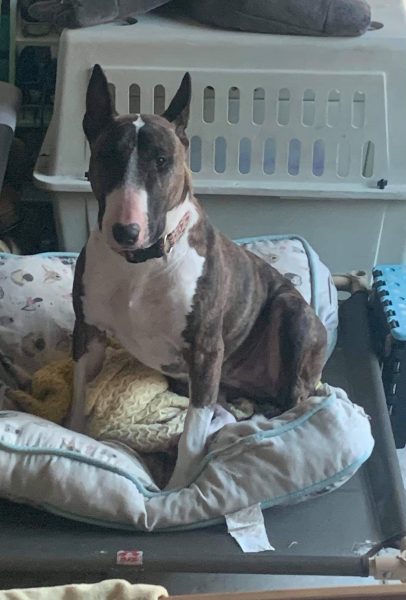 High-Quality Basics
Before bringing home the new addition to your family, make sure that you create a checklist of items to have on hand. Make sure that you have a collar, tags, training pads, feeding bowls, a leash, shampoo, and a brush. If you can, try to invest in high-quality items such as this retractable dog leash or metal food bowls. Investing in better-quality items will help increase their durability and will save you a lot of money in the long run!
Healthy Food
When you first bring home your new dog, make sure that you have a supply of their previous food if you plan on switching brands. You will have to gradually incorporate the new food into their old food to keep them from getting an upset stomach and having an accident! 
Make sure to research the dog food brand that you plan on purchasing and be sure to steer clear of grain-free formulas unless otherwise stated by a veterinarian. Grain-free dog food has been linked to an increase in cases of canine dilated cardiomyopathy, which is a major heart condition that can result in heart failure.
Training 
Obedience training is one of the best things that you can do for your new dog. Teaching your dog to sit and stay can help avoid disastrous situations, especially if you are already cleaning up an accident! Consider watching YouTube videos about training your new pup and make an action plan. If you choose to crate train your new dog, how will you make your pup enjoy that space? How will you reward good behavior and steer clear of bad behavior? Find answers to the many questions that you have and create a list of training must-haves.
If you are too busy to train your new dog yourself, daycare/training academies are always an option. Your dog will be trained by a professional, ensuring that you get the best training for your pup! 
Reputable Vet Service
Before you bring home your new pup, make sure you find a veterinarian that you can trust. After all, you will be entrusting them with the health and safety of your new pet.
When searching for a vet clinic, be sure to jot down lots of information. You should compile a list of clinics and their pros and cons. Make sure to find out the clinic hours, proximity to your home, size of the clinic, and reviews. If the breeder, rescue, or shelter that you got your pup has a favorite, be sure to look into that one as well. Get any previous medical or vaccination records and have an online and physical copy ready for your new veterinarian. If possible, go ahead and schedule any necessary visits (vaccinations, spay/neuter, check-ups). Be sure to take advice from others, but ultimately, the decision is yours. Do what you think is best for you and your pup and stick with that decision.
Emergency Veterinarian
One of the best things that you can do for your pup is to be prepared. Make an emergency care kit for your new dog and be sure to include a thermometer, gauze and scissors, disposable gloves, medical tape, and a variety of cloth rags. Having all of these items can help you be prepared to take care of your pup in an emergency.
As technology has evolved, so has pet health care. Now, online veterinarians have become incredibly popular and are only a finger tap away! If your pet has a small rash or you're concerned about their eating habits, you can avoid a trip to the vet and get the advice that you need over the phone. Although online veterinarian services cannot give you the in-person connection that you may desire, they can give you a sense of calm in a situation that could take days for your regular vet to handle.