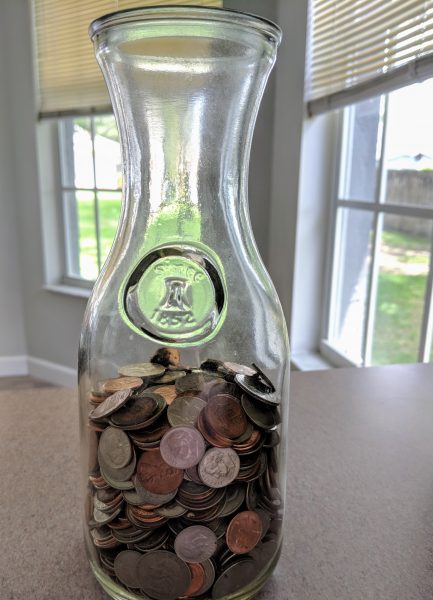 While they may still be your kids living under your roof, teenagers are only a few short years away from taking on a lot more independence.
One of the most stressful parts of life for people of any age can be finances.
Teaching your teen about money before they're expected to manage their finances on their own is a great way to set them up for success later in life. However, it can be difficult for some parents to talk to their kids about money.
Here are a few tips to help you tackle the concept of money with teenagers.
1. Build a Budget with Your Teen
If your teenager works or gets an allowance, sit down with them and help them build a budget for their money including spending and savings. If you're comfortable enough, you may even include them in budgeting your family expenses.
Budgeting is an essential life skill yet less than half of all Americans actually create and follow a budget. Without a budget, many people overspend and force themselves to use high interest sources of funds like credit cards to cover the shortfall.
2. Open a Bank Account and Savings Account
You probably don't keep all of your money in your sock drawer so why should your teen? While they may not have as much income as you, they need to learn about using a bank account.
There are a number of financial institutions that offer free or discounted banking products for teenagers and students. Ask about getting a savings account that offers interest so they can see and understand the concept of compound interest.
3. Begin Discussing Post-Secondary Education
Going to college or university is a rite of passage for many people. Plus, it increases the chances for employment and earning potential later in life.
Paying for college is something that teens should be prepared for. Saving money for college expenses is important and the earlier they begin saving, the better.
Of course, many teens are unable to save enough money to cover their entire tuition as well as expenses. This is a good time to begin discussing student loans and how to find the best one for their needs. Searching online and comparing rates is a great way to discuss loans and interest rates in a way that will directly relate to their own life.
4. Set Goals with Rewards
Teens respond positively to instant gratification which is why they are more likely to spend their money on something they want than save it for the future.
As a parent, you may wish to step in and provide rewards for reaching goals like saving money. Saving for teens does not have the same allure as it does for adults. Your savings will earn interest and help you as you work toward retirement. Teens have less money and less ability to earn interest so they may not see the same kind of exciting results.
Start the Conversation Early
Teaching financial concepts is not an easy task. Teaching those same concepts to teens is even more difficult. Start the discussion early and give your teen the chance to ask questions. These lessons can set a strong financial foundation for the future and help reduce stress later in life.
What have you done to set your teen on the right path to managing money?